Is content a branding catalyst? Have you ever pondered over the divergence between brands that soar to great heights and those that grapple for recognition? The secret lies in the potency of empowering content! Empowering content transcends mere sales; it forges profound personal connections. When brands captivate, uplift, and resonate with their audience, something extraordinary transpires!
Cultivate Trust
Empowering messages not only instill trust and loyalty within the clientele but also nurture enduring relationships that result in repeat business and enthusiastic endorsements. This trust becomes the bedrock on which your brand's reputation stands firm, enhancing its resilience in a competitive market.
Enhance Engagement
Uplifting content serves as a catalyst for meaningful dialogues and interactions, creating a vibrant community of brand advocates. When people find content that sparks their inspiration, they not only engage actively with your brand but become a part of a larger network that amplifies your reach and influence, fostering a sense of belonging and shared values.
Forge Bonds
Empowered customers evolve into more than just satisfied buyers; they morph into devoted ambassadors. Their authentic devotion lures others into the fold, forming a web of connections that weaves your brand into the fabric of their lives. The ripple effect of these strong, positive bonds extends your brand's influence far beyond mere transactions, creating a lasting impact on your customers and your market.
Ignite Growth
Empowered customers remain loyal, spend generously, and refer others. This constant influx of positive energy propels exponential brand expansion.To illustrate how empowering content can facilitate brand growth, consider Sephora's "Beauty Insider Community," an online platform uniting makeup aficionados for mutual learning and sharing. Through fostering engagement, user-generated content, and empowerment, Sephora nurtures customer loyalty and advocacy. This genuine interaction results in exponential growth as satisfied members radiate positive experiences, creating a domino effect across various social platforms.
Conclusion
Is content a branding catalyst? In the dynamic world of branding, the power of empowering content shines as a beacon of success. It's the force that differentiates the soaring from the struggling, as it forges unbreakable bonds, cultivates trust, enhances engagement, and ignites remarkable growth. Sephora's "Beauty Insider Community" stands as a prime example of how this magic works, demonstrating that empowering content is not just a concept; it's a transformative strategy. So, remember, the secret to brand success lies in the messages that empower, uplift, and resonate, leading to extraordinary connections and exponential growth.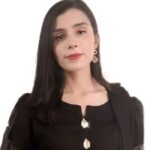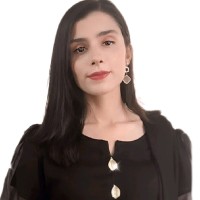 I'm Maria Ehtram Akram, a professional guest posting and content writing expert with over two years of experience. My attention to detail and dedication to my work have helped me deliver exceptional results to both small and large digital businesses alike. In today's digital age, guest posting and digital marketing play a crucial role in boosting businesses and sales, and I am committed to provide effective services to my esteemed clients and provide them with the support they need to succeed.
My team and I have a great ability to learn from our clients' mistakes and manage multiple projects in strict timelines while maintaining the highest level of quality. I work on various freelance platforms, where my hard work has earned me high professional relationships with my clients. Additionally, I have many direct clients on Facebook and other social media platforms globally.
Currently managing my Facebook group and Instagram accounts as well. Throughout my career, I have always focused on delivering effective, focused, and high-quality work that caters to my clients' needs.