Modern marketing techniques. Marketing has been around since the 1800s, and there are many different marketing techniques that a company can use. The most effective marketing strategies are the ones that are based on careful marketing research and understanding of the target audience/resources/target-audience. As we've already mentioned in the previous post that, with the evolution of technology came the evolution of marketing, so there are many different types of marketing to choose from.
Depending on the nature of your business, industry, and customers, some marketing types will be more effective than others. Here are some top types of common marketing around today:
Inbound marketing
It is a type of content marketing that involves providing valuable, relevant content to potential customers to attract them to your brand. An inbound marketing strategy might involve creating a helpful eBook that potential customers can download in exchange for their contact information.
Outbound Marketing
Involves reaching out to potential customers through advertising, cold calling, or other forms of direct outreach. Outbound marketing tactics might include targeted social media ads or cold email outreach.
Offline Marketing
It is any form of marketing that takes place outside of the digital realm, such as billboards, print ads, or in-person events. If an advertisement is published in a paper magazine instead of an online magazine, that's offline marketing.
Content Marketing
Refers to the practice of creating and sharing content to reach and engage with a target audience. For example, a company that creates a blog post about the benefits of their product is using content marketing. It also includes other aspects lile videos, vlogs, podcasts and conducting webinars etc.
Email Marketing
Involves targeting email subscribers with promotional content or other information about a business. Like, a business that sends out a weekly newsletter to its email subscribers with coupons and product updates is using email marketing.
Social Media Marketing
Involves using social media platforms to promote a business or product. A business that creates a social media strategy to engage with followers and promote new products is doing social media marketing.
Search Engine Marketing (SEM)
It is the practice of using paid ads to appear higher in search engine results pages (SERPs). Search engine marketing typically encompasses 2 digital marketing strategies – ( SEO & PPC )
Modern marketing techniques. SEO and PPC are both strategies to improve your website's visibility on search engines. SEO focuses on organic traffic, while PPC requires payment per click. Both can drive traffic to your site.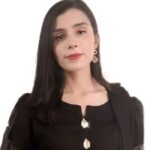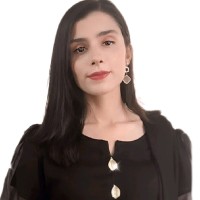 I'm Maria Ehtram Akram, a professional guest posting and content writing expert with over two years of experience. My attention to detail and dedication to my work have helped me deliver exceptional results to both small and large digital businesses alike. In today's digital age, guest posting and digital marketing play a crucial role in boosting businesses and sales, and I am committed to provide effective services to my esteemed clients and provide them with the support they need to succeed.
My team and I have a great ability to learn from our clients' mistakes and manage multiple projects in strict timelines while maintaining the highest level of quality. I work on various freelance platforms, where my hard work has earned me high professional relationships with my clients. Additionally, I have many direct clients on Facebook and other social media platforms globally.
Currently managing my Facebook group and Instagram accounts as well. Throughout my career, I have always focused on delivering effective, focused, and high-quality work that caters to my clients' needs.