San Gen Shugi – Go and See. I recently read this thought, and it's already on my "memory board":
The strength of an organization to survive lies not in SOLUTIONS but in the ability of the people within our organization to understand the situation and come up with solutions
The goal is not victory but the development of skills for improvement, adaptation, and meeting customer needs: EVOLUTION rather than REVOLUTION (evolution leads to revolution)
I don't know what stage your organization is at.
Do standards exist and are they followed?
Do employees engage in continuous improvement?
Does your management support improvement initiatives and actively participate in solving production problems – not remotely or from an office, but on the production floor?
How much knowledge do your teams possess?
What is their familiarity with improvement tools?
One thing I am sure of is that to operate effectively, we must rely on real data:
The place where the problem occurs – genba
Compare good processes/good parts with bad processes/bad parts – genbutsu
Facts describing the problem – at the location of the problem – genjitsu
Data-driven decision-making is crucial for effective operations. San Gen Shugi provides a structured approach to gather real data from the "genba," the actual place where problems occur. By comparing good processes or parts with bad ones (genbutsu) and analyzing facts at the location of the problem (genjitsu), organizations gain valuable insights into root causes, leading to more effective solutions.
Regardless of the improvement tools or methodologies you employ, San Gen Shugi serves as a fundamental and logical approach. Embracing this philosophy empowers teams to identify opportunities for growth, streamline processes, and enhance overall performance.
In conclusion, harnessing the power of data through San Gen Shugi not only improves the organization's problem-solving capabilities but also fosters a culture of continuous learning and development. So, let San Gen Shugi guide your organization on its path to continuous improvement and success.
Whatever tools you use – whatever methodology (PDCA, QRQC, A3, DMAIC, FTA, Cause-Effect Diagrams, etc.) – San Gen Shugi is the foundation, the logical approach to all methods – so go and see. It may be just that much or even more, and it is enough to solve problems.
#lean #genba #improvement #quality #team #HR #VSM #strategy #methodology #production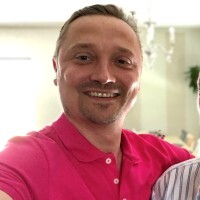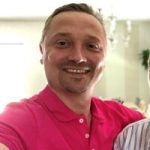 Boguslaw is certified Lean Six Sigma Black Belt. Responsible for implementing Lean Culture in the organizations, starting from 5S program, changes in the Operating System, and growth in Problem Solving Tools. He is a Lean Practitioner with over 20 years of experience in different industries.