Value Stream in Office Jobs. Technology increased our productivity, helping us to speed up our activities in all business areas. But exactly like in the pure manufacturing jobs, the more we do, the more wastes we run the risk to enhance. Office jobs have a big problem: they are influenced by fast technology improvements, that means that new devices and technologies are cheaper and faster than ourselves getting used to them. In the shopfloor, this process is slower due to higher cost of new technologies applied to industry and lower turnover of machineries and toolings replacement. The issue with improving office or administrative jobs (and here we could talk about companies delivering services as well), is that focusing on Customers' satisfaction and Value is less common comparing to manufacturing or manual activities. If you think – for instance – about common services we are using in our daily life, you may start to notice how car repair services, tires service or any other manual service tried somehow to reduce wastes while focusing on customers' value: basics 5S, zoning, elementary actions to reduce walking or improving ergonomics, waiting rooms with place for business work (WiFi, newspapers, and so on), customer satisfaction reports, and many other small details that make clear that some kind of approach is there. Think now about pure offices tasks: Mail Office, administrative services in general, even medical areas or shops: if your eyes are used to see wastes, you will see how huge is the potential for improvements.
Office or Administrative Jobs
Nowadays, impact about administrative jobs is bigger than it was in the past: business is running faster than ever, and in many cases the bottlenecks are no longer in the workshops, but in our offices. The idea that Lean or Improvements are confined to Genba, gave us the message that Value is something we need look for only in our production departments and that's it. But the next challenge is to learn to see how far we are from excellence when dealing with paper jobs.
Observing how employees are working in offices, I noticed three categories of workers:
The Old Style worker:  "I still prefer pen and paper" style
The Hi-Tech worker: dealing with many devices in multitasking
The Passive worker:  trying to figure out how to match technology with papers
But who is right in the end? Well, none of them probably! But let's try to have a deeper look.
Value Stream in Office Jobs
Value Stream in Office Jobs. As I mentioned in my other article, Value Stream Analysis is a good method to have an overview and a good standpoint of our processes.
When I tried to applied this methodology in administrative jobs, results were surprising:
There was no trace of flow: operations  between colleagues were completely unbalanced, with a massive amount of waiting time that was mainly recovered in overtime
There were a lot of Muda: not details or minor activities, but hundred of labor hours of employees doing activities that were not adding any value to the informations managed.
There was not even a small attempt to improve the current condition: everything was like that, and there was no other way of doing it
How to analyse Value in office?
To improve the current state, I basically used the same rules applied for production jobs:
Production Reports:  a case study
My first contact with Value in office was during my job as Lean Manger in a manufacturing company: all our efforts as production team were focused on improving workshop processes, but I started to notice how we were becoming faster than our administrative colleagues that were preparing KPI reports. In fact, we were trying to save seconds from production, and than we were waiting days to get reliable data about KPIs. It was natural for me to start to think how it was possible that it was taking almost 2 days to get the data back in the same point we were generating them!
It started as an experiment, as I tried to draw the path of our information through paper, files, ERP, people and printers! (pic on left)
The aim was to reduce waiting times before/after info were processed, eliminate every copy & paste or any other manipulation that were not changing the information itself. After, I draw how ideal process should look like (on the right), as it appears clearly how many informatics meters we could have saved. But the biggest win was not only getting real-time reports: we saved between 3 and 4 hours per day of overtime of employees working on data entry and handling.
Next Steps
Despite this is not an hard task to perform, I didn't see much VSM of administrative jobs in my life: in fact, apart for some articles I found on the web, I've never seen any VSM for these kind of jobs. This is really a pain, as I'm still facing situation of preparing useless reports, sending copies, using multiple files to manage the same information, and even sending a 1:1 copy of a file that is already available and shared in the cloud.
It looks like we are getting used that all of this is necessary, when it is not. We are probably to busy to improve manual jobs, that we don't actually see anymore how many room for improvement we have when dealing with information. So, every time you will see a colleague writing something on a paper and later typing on a keyboard, every time you will see an hi-tech colleague writing on his iPad and later printing something, or if you're noticing somebody struggling with papers and cloud data… well, try to draw your brand new treasure map!
Reference: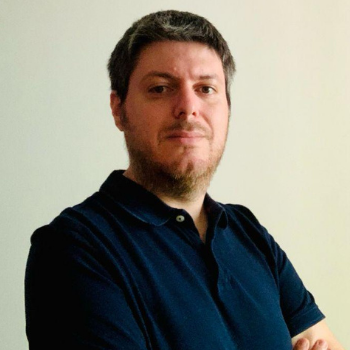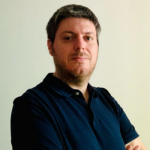 Andrea Manti is CBDO at Lean Community. He has over 15 years of experience in Lean Management. He is an expert in Lean and Quality Management and has held positions working as a Process Engineer, Customer Quality representative, Quality System Manager (IATF standard), and Continuous Improvement Senior Manager. During his career, Andrea has led the implementation of several Lean/6Sigma projects, TPM workshops, and TWI activities. He is also an expert in the World Class Manufacturing (WCM) program