Is Value Stream Map really a value?
The Value Stream Map is the process of mapping both products and information through all the processes and production steps. This tool is really popular in Lean Manufacturing, with the purpose of identifying the wastes of our processes and to align the value-added activities so they can flow exactly like a stream from our suppliers to our customers. For Lean experts, these concepts are easily understandable, but is it really the same for newcomers of lean world?
Short history of the Value Stream Map
When we think about all tools that are coming from Toyota and from Japan, we could easily think that these methods were designed as we see them today. In fact, most of them were translated from concepts to defined actions in the early 90's to make them more digestible for our world. If this approach could be true for many of Toyota's methods, it is not VSM. When Womack and Jones described the rules to be more lean in production, they actually described also some tools that were introduced by Toyota in US by TSSC (Toyota Supplier Support Center). As for the word 'Lean', the term 'Value Stream' is not coming form Toyota but it's a definition of the two US experts trying to describe what whey saw in Japan.
In reality, VSM has a different name in Toyota (Materials and Information Flow analysis), and was intended to be used to support suppliers in improving the flow and and reducing lead times. In conclusion, this tool was an Engineering tool that was used to solved only a small categories of problems, and that for sure was not part originally of the Toyota Production System. It seems that a similar map was used since 1918 even in Ford plants to provide an overview of the whole production process.
What about the Value of a Process Map?
One of the missing point of the Lean Journey for many companies is People. Behaviour of Toyota's employees is something we were never able to copy; Lean toolbox was more a marketing action, as tools are easy to copy and to sell. The Value Stream Mapping has also an important missing point: people again.
The process of mapping is counter intuitive for not experts, is not engaging, and is not explaining how to deal with typical production wastes. It's as well obvious that designing future state for complicated capital intensive processes will not bring significative changes due to relayout issues, complex machineries and long term return of investments.
People is the Key
Routines (Kata), supervisors's skills (TWI) and working on small changes (Kaizen) are key factors for Toyota success. All the 3 methods above are related to people: there are no complicated maps, symbols, or high-level management concepts. Toyota methods are successful due to the fact that engagement and contribution of people is the first goal. Real change always start from the people: the Materials and Information Flow analysis (AKA Value Stream Mapping) is something I would discuss only with management teams, and only after a detailed overview of the process. Introducing the VSM to newcomers and beginners could trigger frustrations: results will appear far, progress will be slow and engagement will drop very fast: this is not the road for improvement. Comparing the way manufacturing is changed, we should probably put our attention more on information flows and offices rather than pure production. If at the beginning of last century, the ratio between production and office jobs was 90%-10%, today we will surely find something close to 60%-40% or even more. Production has improved; even without being lean, organizations found the way to be more effective and reduce costs. Technology reduces the labor content, and machines are driving the processes. New challenge of Lean Managers will be to fight against muda in offices and in the services, and be brave enough to stop mapping every single production process by focusing more on people. During a visit in a Toyota plant, a US manager asked to his counterpart "are you not afraid of showing all you secrets and methods?" The answer was as simple as it is: "You can copy everything you like, but you will not be able to copy our employees"
References:
Installing Efficiency Methods, Charles E. Knoeppel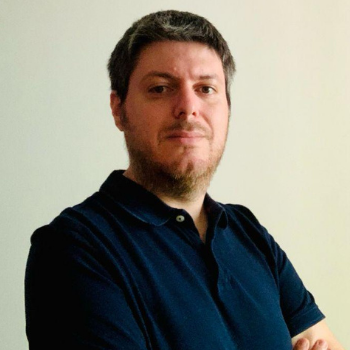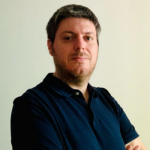 Andrea Manti is CBDO at Lean Community. He has over 15 years of experience in Lean Management. He is an expert in Lean and Quality Management and has held positions working as a Process Engineer, Customer Quality representative, Quality System Manager (IATF standard), and Continuous Improvement Senior Manager. During his career, Andrea has led the implementation of several Lean/6Sigma projects, TPM workshops, and TWI activities. He is also an expert in the World Class Manufacturing (WCM) program