Resilience via LPA. We know that Layered Process Audit (LPA) is required by clients such as Stellantis, GM, BMW, but it's not just our clients' requirements that should motivate us to make LPA a living process; it should be driven by common sense and business focus.
Why a "Living Process"?
Why do I often use the phrase "a living process"? I have had numerous opportunities to witness the implementation of LPAs and other tools that added very little value. Results, reports, and LPA plans were created simply because an audit was approaching. Total waste! Furthermore, this demotivates employees and sets negative examples – a fast track to losing the fundamental values we should be guided by.
The Need for Continuous Improvement
Some might wonder, "Why change anything when things have been this way for years? We pass audits without major issues. The company is profitable. The boss is satisfied…" Let's celebrate good results, but remember that the time when we are "riding high," generating profits, and everyone is happy is an excellent time for further improvements. It's a time to build an even stronger organization, a "resilient" organization. The concept of "resilience" should guide us in our daily routines – constantly improving, motivating, increasing efficiency, preparing for unexpected changes, and crises should be in our DNA.
The Payoff of Process Focus
Therefore, focusing on the LPA process or similar processes that engage our resources in improvements simply pays off.
Strategies for LPA Excellence
As I mentioned in my previous article, it's important to:
Have a clearly defined owner – a leader responsible for LPA implementation.
Define the process: a list of questions, audit format, auditors' levels, responsible individuals, plan format, areas covered by LPA, the format and frequency of reviews of findings and actions.
Develop a quarterly, monthly, or semi-annual plan (a periodic plan tailored to our needs).
Monitor the plan and its execution – in my opinion, every process should be measured.
Define process indicators and monitor them: plan vs. actual, the number of identified issues, the number of actions closed on time, the number of delayed actions, the number of postponed actions.
LPA: A Tool for Organizational Improvement
Resilience via LPA. LPA is a process that effectively engages all levels of our organization in monitoring the effectiveness of our processes and in their improvement. It's an excellent tool… why not take advantage of it?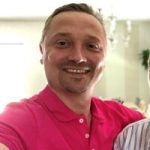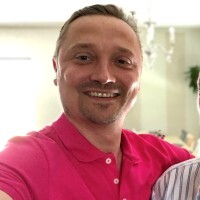 Boguslaw is certified Lean Six Sigma Black Belt. Responsible for implementing Lean Culture in the organizations, starting from 5S program, changes in the Operating System, and growth in Problem Solving Tools. He is a Lean Practitioner with over 20 years of experience in different industries.