Quality in business. Have you ever wondered "What is quality?" and "What is the role of quality in business?". A hard topic, and probably as many ideas and views regarding this as there are people.
Quality and philosophy:
Plato: "the quality of specific things is the degree of perfection they have attained."; Aristotle: "a set of specific features distinguishing a given item from other items."
Quality and technology:

W.E. Deming: quality is "the expected degree of homogeneity and reliability matching to market requirements, and achieved at the lowest possible cost."
Quality and economy:

"It is the degree of compliance of a product with the customers' requirements, and these in turn result from prices and the customers' needs and income"; for a SUPPLIER: – a competitive product, profitability, technological leadership; for a RECIPIENT: – meeting the needs of: functionality, reliability, aesthetic needs, economy, comfort of use, safety.
Quality is understood as something good, it is a necessary condition in today's business/processes/activities. Quality is the basis of our activity – in the areas of safety, securing new businesses, and maintaining existing ones.
Quality is universally recognized as a desirable attribute that serves as a fundamental pillar in today's business operations, processes, and activities. It encompasses a set of characteristics or attributes that define excellence, reliability, and customer satisfaction. In a competitive market landscape, businesses must prioritize quality to gain a competitive edge and meet the ever-increasing expectations of customers.
Within the realm of safety, quality plays a crucial role in ensuring the well-being and protection of employees, customers, and the general public. Adhering to strict safety standards and implementing robust quality control measures minimizes the risk of accidents, hazards, or product failures. By prioritizing quality in safety practices, organizations demonstrate their commitment to the welfare of all stakeholders and cultivate a culture of trust and reliability.
In terms of securing new businesses, quality serves as a powerful differentiator. Potential customers are naturally drawn to products or services that exhibit superior quality and reliability. Businesses that consistently deliver high-quality offerings have a competitive advantage in attracting new clients, as word-of-mouth recommendations and positive brand reputation become strong marketing tools. The reputation of a business for maintaining quality builds trust and fosters long-term relationships with customers, ensuring their loyalty and repeat business.
Furthermore, maintaining quality is equally critical for existing business operations. Organizations must constantly monitor and improve their products, services, and processes to meet changing market demands and stay ahead of competitors. Regular quality assessments, feedback analysis, and process optimization allow businesses to identify areas for improvement, enhance efficiency, and drive customer satisfaction. By proactively addressing quality concerns, businesses can mitigate risks, reduce costs, and strengthen their market position.
In summary, quality serves as the foundation of any successful activity, encompassing aspects of safety, securing new business opportunities, and maintaining existing operations. It is a vital component in creating a positive brand image, attracting customers, and ensuring their loyalty. By prioritizing quality, organizations demonstrate their commitment to excellence, reliability, and continuous improvement, ultimately positioning themselves for long-term success in today's dynamic and competitive business landscape.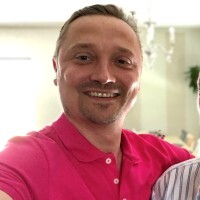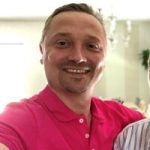 Boguslaw is certified Lean Six Sigma Black Belt. Responsible for implementing Lean Culture in the organizations, starting from 5S program, changes in the Operating System, and growth in Problem Solving Tools. He is a Lean Practitioner with over 20 years of experience in different industries.