Brainstorming meaning. How often do you use brainstorming to solve daily production problems? What is a real brainstorming meaning? Honestly, there's a good chance you've used it at least once, even if you weren't aware of it. For decades, people have utilized brainstorming to generate ideas and create creative solutions to current problems. In our everyday production environment, brainstorming is an incredibly effective tool that can provide many solutions to daily challenges. As an old Polish proverb says, "Two heads are better than one." However, for brainstorming to be fully effective and efficient, there are several important steps to follow.
Brainstorming meaning
Brainstorming is an informal approach to problem-solving. In this approach, the problem is described (ideally, it should be observed in the actual workplace, the Genba), and meeting participants are encouraged to create and share ideas for solving the situation. Some of these ideas can be implemented as they are, while others may require slight modifications or serve as a starting point for further ideas. This collaborative work positively stimulates group members and allows them to unleash their potential beyond the boundaries of ordinary, conventional thinking.
A crucial aspect of this approach is not criticizing the ideas put forward. Brainstorming is an open form of discussion. There are no stupid ideas. The time for evaluation will come later. Believe me, sometimes ideas that seem absurd can be the impetus for brilliant solutions.
How to approach brainstorming?
First, the location. Ensure that your team has a comfortable working environment. It should be a quiet place, preferably away from the noise of production. Also, provide the necessary tools such as a flipchart, markers, a whiteboard, or sticky notes. After all, you need something to work on.
The team
Consider who will participate in the meeting. A team composed of people with similar views will not generate as many great ideas as a diverse team. Try to involve participants from different departments, especially from the department where the problem occurs (e.g., operators, technicians, etc.), as well as from other supporting departments. Such diversity can make the brainstorming session more creative and effective. However, avoid having too large a group; five to seven people is ideal.
Brainstorming – meaning of rules
Brainstorming is not a chaotic gathering where the guiding motto is "do whatever you want." It is a focused process in which people are expected to concentrate on solving a specific problem. If the group has not previously collaborated well, it's good to start with an icebreaker game that will integrate the group and create a relaxed atmosphere. Another important aspect is the comfort of work. Make sure all phones are on silent mode. I won't even mention bringing work laptops.
The problem as a part of brainstorming meaning
Clearly define the problem you want to solve. The best option is to see the problem directly in the place where it occurs. If that's not possible for some reason, try to gather as much material as possible. Photos, videos, or descriptions from people who have had direct contact with the problem will help properly focus the group's actions.
Generating ideas
Give the team time to generate ideas. Initially, allow each person to come up with ideas individually, and after some time, encourage discussion. At this stage, do not judge the ideas. The only rule is one idea – one sticky note.
Collecting ideas
After intensive work, it's time to gather all the ideas and discuss them more broadly. Start a group discussion about each idea. Is it realistic? Is it feasible to implement it in a short period? Will it generate other problems? Even though you are in the stage of collecting ideas, if new solutions arise, there's no obstacle to writing them down. That's the power of brainstorming. This is a brainstorm meaning.
Selecting solutions
After productive work, it's time to evaluate the proposals. Not all ideas created will be implemented. The group has probably come up with many ideas. How do you choose the ones to be implemented first? Let me share my favorite method.
Dot voting – when all the ideas are written on sticky notes and attached, for example, to a whiteboard, each participant receives three votes to allocate to the best ideas according to their opinion (they can also give all three votes to one idea). This way, each participant can choose their top three. Finally, tally the votes and select the best ideas for further analysis, for example, using an idea matrix.
Idea analysis matrix – it is used to analyze and prioritize ideas based on their impact on the problem and the effort required to implement them. How to create such a matrix? Divide the flipchart into four quadrants. The vertical axis represents the impact on the problem, and the horizontal axis represents the effort (e.g., human and financial resources). Then, place each idea in the appropriate quadrant.
Having information from the group about which ideas are most attractive and sensible to them, as well as knowing which ideas have the greatest impact with relatively little effort, you can select the most reasonable solutions for your problem. These are solutions collectively developed by the group.
Action plan
Having an idea is one thing, but implementing it is another. The idea that the group decides to implement needs to be broken down into individual tasks. Clearly define who will be responsible for each task (by name and surname), when the actions should be implemented, and what the expected outcome should be. You can use the PDCA approach to track such tasks, for example.
Presenting the final results – Brainstorming Meaning
At the end, all that's left is to present the group's work results. It's worth showing a wider audience what effect the teamwork has brought, what the group has achieved, how many ideas were generated, how they were evaluated, and what, in their opinion, are the best steps to solve the problem. Also, remember to thank the team. They dedicated their time, and energy, and put a lot of heart into solving this problem. Diplomas and words of appreciation will be well-received.
Summary – Brainstorm Meaning
Brainstorming is a truly effective tool. It has been successfully used in Japanese organizations for many years. The power of this tool lies in teamwork and an open approach to problems. As Albert Einstein once said, "Everyone knows that something cannot be done until someone comes who doesn't know that and does it." That's how brainstorming works.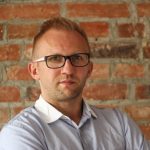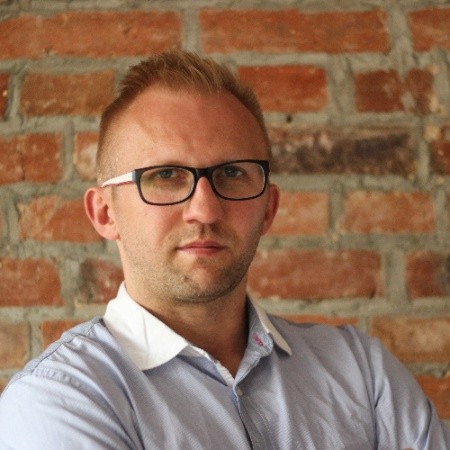 I was lucky that everything I learned about Lean, Kaizen, or production optimization started in a Japanese company. There, under the supervision of Japanese staff and during training in Japan, I learned how to approach the Continuous Improvement process. Over time, I also learned about other practices in other companies.