What is MUDA and a a word about 5s and
What is Muda and 5S? As a young
Lean
Manager, one of first tool I got in touch with was 5S. I asked a question: What is Muda? And as many people before and after me, I learned 5S as a method to standardize workstation and to maintain a tidy, clean and safe environment. Growing up both in age and seniority, I learned how much 5S is, still today, underrated and misunderstood even from many
Leadership
teams.
The original sin
In spite of being around since more than 30 years, Lean Manufacturing has been always sold and seen as a "toolbox" of methodologies that can be used to fix specific issue. We learn about the 7 (or 8) wastes, than that every specific loss could be attacked by a certain tool: Would you like to kill overproduction? Go with Takt Time! You have the need to eliminate excessive motion? Kaizen can help! Inventory is high? Work with Pull/Kanban!
In reality, every company has to find their own way to follow and apply these principles, and only figuring out how to link all of them will give a sustainable result.
But what about 5S?
If we approach to improvements with the idea of separate tools, we will automatically start to act like "ok, this tool will give this result". But what we need to trigger is the holistic opportunity that this philosophy could bring to us. Let's make the exercise to try to see 5S not as standalone tool, but as an important part of the big picture!
What 5S really is?
Now imagine you don't know anything about the 7 wastes, but at the same time erase the bias and preconcept we have about 5S. Let's ask first: what
5S
really is? Well, It's methodology.. so it is a standard. What is a Standard? In business (or even in life), a standard is the safer and repeatable way to perform an action. So 5S is a standard to help us being repeatable, consistent and focused on obtaining a result. What do we want to achieve using 5S? Let's play with Functional 5S!
The first 3S are the most important. Here we can find the core of Lean: avoid Muda! But what is Muda? Even without knowing the theory of Muda and Wastes, if we follow and apply consistently the first 3S, we have the opportunity to reach tangible results in reasonable amount of time. Adding the last 2S, we  will allow the method to run in a self-improvement model.
5S against Muda
Is 5S alone enough to contain or eliminate the wastes? Maybe not all, but it can help in many cases.
Overproduction
Inventory
Defects
Motion
Over-processing
Waiting
Transportation
Trying to match the 5S with the Waste category, we'll have this output:
The fight against muda and wastes starts at workplace level. Especially the 'Set in Order', if used together with Job Methods from TWI, can dramatically improve the efficiency of the job. This second step is often underrated, and it's considered as a sort of zoning or housekeeping step; in reality, the logic of setting in order is not just creating a tidy area , but to setup the workplace in order to have the correct sequence of job, according with reducing any unnecessary movements, overburden or uneven action (Muri and Mura for friends). Analyzing the job with this perspective, together as well with Job Method, is the most effective way to reduce motions, defects and overprocessing due to excessive manipulation.
Having an outlook on the biggest wastes, such as overproduction and inventory, we should think that the only way to reduce these is to define better standard at workplace level. Especially in the Standardize phase, defining the famous zoning is the easiest way to control WIP at smallest possible level: the single workstation. In this case, the 2-bin method or the Kanban system will be integrated with the physical space of the shopfloor.
What we can learn from 5S?
I learned a lot from my youth mistakes when applying 5S standard: this is not a tool about creating nice and tidy workplace. Although this is the most visible output, there is much more than this. Discovering the 'missing link' between 5S and Muda analysis, could enhance dramatically the improvement process. At the same time, we should look at 5S as a continuous activity, not a one-shot goal to audit from time to time, or some task that could be performed in few hours. 5S should be a mindset in our employees' skills, and like every skill it needs to be trained, coached and maintained in practice.
Next Steps
Are you ready to '5S'?
Do not think at 5S as a simple and basic tools
Use 5S as a built-in skill/routine to be taught and tracked in your employees' Skill Matrix
5S is not a one-shot tool: perform the routine over and over again
Empower your team to be independent and to define solutions for their workstation
Link 5S to Muda analysis: it will create the best mix of operators' engagement and sustainable performance in time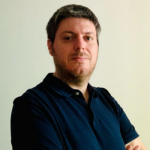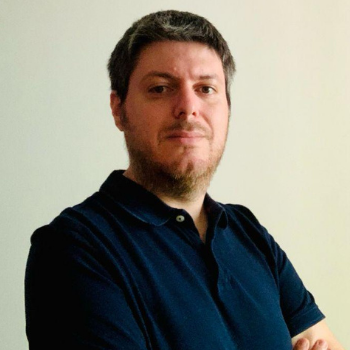 Andrea Manti is CBDO at Lean Community. He has over 15 years of experience in Lean Management. He is an expert in Lean and Quality Management and has held positions working as a Process Engineer, Customer Quality representative, Quality System Manager (IATF standard), and Continuous Improvement Senior Manager. During his career, Andrea has led the implementation of several Lean/6Sigma projects, TPM workshops, and TWI activities. He is also an expert in the World Class Manufacturing (WCM) program