Implementing the PDCA. Are you wondering how to strengthen your organization in the areas of production and production-supporting services? How to increase engagement in solving the daily problems we face? How to reduce the number of recurring issues and use emerging weaknesses to reinforce the organization?
Exploring Improvement Strategies
There are probably many ways, and each company should find the most suitable one for its situation. I would like to suggest a tool that could be one of the elements on your path of development: the A3 Report.
A Versatile Tool for Analysis
It works great in production areas and beyond. It provides a better understanding of the PDCA methodology. It enables development and raises awareness of defining goals well – SMART goals. It teaches how to define root causes of problems.
Guiding Thoughtful Solutions
It helps avoid rushing into solutions too quickly. It focuses the team on evaluating achieved results and conclusions from the conducted improvement – a new standard.
Summary
Utilizing the PDCA methodology through A3 reports offers a comprehensive approach to strengthening your organization. By analyzing and addressing challenges methodically, fostering deeper understanding, and promoting thoughtful problem-solving, your team can work towards achieving improved outcomes and sustainable progress.
Delving into the PDCA cycle—Plan, Do, Check, Act—empowers you to continually assess and enhance your processes. The A3 report, serving as a versatile tool, aids in devising strategic plans, executing them, and systematically evaluating results. Emphasizing a culture of continuous improvement, this methodology facilitates proactive decision-making and cultivates a resilient, agile organization ready to navigate evolving landscapes.
As you embark on this journey, consider the potential transformation in problem-solving approaches and the opportunities for collective growth. Through shared insights, collaborative efforts, and a commitment to refining methodologies, your organization can adapt, thrive, and stay ahead in a competitive environment.
PS: If anyone is interested, I can share the editable A3 Report template – please write to me, and I'll be happy to share…
#production #problemsolving #PDCA #methodology #A3 #motivation #vision #strategy #team #qms #system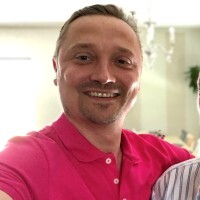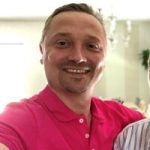 Boguslaw is certified Lean Six Sigma Black Belt. Responsible for implementing Lean Culture in the organizations, starting from 5S program, changes in the Operating System, and growth in Problem Solving Tools. He is a Lean Practitioner with over 20 years of experience in different industries.