Improving OEE: 10 Breakdown Insights. Interested in improving OEE and reducing downtime? Ask yourself 10 simple questions and draw conclusions from the latest breakdown.
Analyzing Breakdowns: A Reliable Approach for Machine Parks
Is the resolution of the breakdown simultaneous with the completion of actions related to that breakdown? In a reliable approach focused on the machine park, the answer is no. After a defect or breakdown, an analysis of the breakdown should take place. Apart from the analysis of the breakdown itself and its causes, today I would like to share something with you that may not be a solution to the problem, but it may protect you from a similar breakdown on other similar lines/machines/components.
Crucial Questions for Critical Machines
Therefore, when a breakdown occurs, especially on machines of criticality A or B (link), it is worth following and answering the following questions:
Detecting Recurring Patterns: Previous Breakdowns with Similar Root Causes
Have there been previous breakdowns with the same root cause as the analyzed breakdown? This question aims to make Maintenance teams aware that there might be a "deja vu" regarding the root cause of the breakdown. It's possible that similar breakdowns with similar consequences or causes have occurred in the past. This knowledge is very valuable in many aspects, and answering these questions accurately will significantly impact the efficiency of the entire machine park. We're talking about improving OEE, as well as MTBF and MTTR.
Post-Breakdown Evaluation: Additional Maintenance Work
Does the machine require additional work from Maintenance? Often, breakdowns are like proverbial firefighting. And, of course, you put out fires as quickly as possible. Once the fire is extinguished, the machine's functionality is restored, and production resumes. Often, these repairs are done under time pressure – as quickly as possible. In this rush, and sometimes due to the lack of appropriate components, certain actions and fixes are done "temporarily" using "temporary" solutions (things are welded, glued, components are "regenerated" in the workshop). Wiring might be laid "temporarily," or other provisional solutions might be implemented to save the situation. Therefore, it's worth asking whether there's a need to return to that machine, close the issue, replace components with originals, and thus spend a little more time to ensure the machine's condition meets expectations.
Extending Analysis: Inspecting Similar Machines
Should the remaining machines be inspected for the same breakdown? If you have similar machines or lines in your company, and certain components are similar or even the same, it's worth asking whether it's worth inspecting the other machines for the same breakdown. For instance, if the clutch with an insert on the pump was damaged (natural wear and tear), it might be worthwhile to inspect the remaining pumps. Especially if we don't know their condition and have no scheduled inspections or replacements for these components. These actions can be seen as preventive measures through inspection. This simple step can help avoid further similar breakdowns and prepare for replacements in terms of spare parts and planned machine downtime.
Future-Proofing Maintenance: Preventive Replacement of Replaced Parts
Do the replaced parts during the breakdown undergo preventive replacement? This question is crucial in preventing future breakdowns. In this case, you can: a. If the replacement of parts or elements was planned for preventive replacement – verify the current time interval in relation to the analyzed breakdown. It's possible that the estimated replacement interval wasn't accurate or precise enough, the replacement wasn't performed, or the machine's operating conditions have changed, rendering the previous assumptions obsolete. b. If there are no plans for preventive replacement – it might be worth considering implementing preventive actions for the future. If we're talking about downtime that's unacceptable in terms of time or impact – we need to counteract. Without answering this question, we might miss opportunities to improve our Maintenance processes.
Expanding Inspection Scope: Defined TPM Actions for Improving OEE
Are TPM actions defined for the given parts and components? Another question that should help us expand the scope of planned inspections (Continuous Maintenance). If, until now, there were no plans defining certain TPM actions for damaged parts or components, now might be the right moment to develop those plans, taking into account the damaged components. While the previous question was about preventive replacement at specific time intervals, now we're looking for an answer about using other TPM tools like inspection, diagnostics, Autonomous Maintenance concerning the damaged component.
Innovative Solutions: Modernizing Damaged Components
Is there a possibility to modernize the damaged components to prevent future breakdowns? Perhaps there's another way to reduce the frequency of breakdowns for a specific component or machine. Maybe preventive replacement isn't necessary, or predictive tools don't need to be applied. Maybe a Kaizen approach could be taken to modernize the machine or component and implement improvements that would reduce breakdowns. Sometimes, the best way to solve a problem is to eliminate the possibility of its occurrence in the future. There are many interesting solutions available on the market that will undoubtedly reduce or even eliminate the risk of future breakdowns. Kaizen, taking small steps forward.
Learning from Mistakes: Identifying Previous Maintenance Errors for improving OEE
Could the breakdown be a result of previous Maintenance actions? Let's agree that during other work or inspections, we might (unintentionally) assemble, set, or damage something incorrectly. And of course, it's not a big deal if the effect of this mistake is immediately visible during the breakdown. This gives us the opportunity for an immediate response and rectification of the unintended but undesirable consequences in the form of a breakdown. The problem becomes somewhat more serious and challenging to grasp if the effect of previous errors or mistakes only becomes apparent after a certain period in the form of an unplanned breakdown. Sorry, it happens. This question isn't about finding and blaming individuals. This question aims to get to the source of the problem and improve Maintenance actions. Perhaps there's a lack of knowledge, perhaps there's a lack of tools, or maybe the standard or work method simply needs improvement. If the answer to this question is "YES," there's always room for improvement.
Collaborative Improvement: Exploring Actions from Other Departments
Could the breakdown be a result of previous actions from other departments? Since we're looking for opportunities to improve based on previous actions on the machine during Maintenance work, the same question needs to be asked towards other departments. It's not groundbreaking to say that some breakdowns might result from actions taken by other departments. Incorrect settings, exceeded parameters, and improper adjustments are just a few examples. And of course, improperly performed changeovers – a classic example. These things happen. What's important is to take the right initiative when they occur and, for example, provide training or raise awareness.
Strengthening Inventory and Collaboration: Spare Parts and Post-Breakdown Actions
Is there a need to introduce spare parts into the Maintenance warehouse? Now, tell me, how many times has the situation arisen where something was quickly regenerated (although barely functioning), or someone rushed to get parts, or parts were expedited to quickly end the breakdown and resume production? Exactly. Hence, this question is meant to trigger some reflection. Shouldn't the Maintenance warehouse stock the part or component that was damaged in the analyzed breakdown? Of course, different answers will apply to critical machines, to less critical ones, to situations where there are several identical machines versus only one. The classic answer: "It depends."
Collaborative Solutions for improving OEE
Are there any post-breakdown actions proposed by other departments (post-failure), e.g., TPM/PROD/PE/QA? Within TPM, we know that breakdowns are not just a "Maintenance problem." The impact of downtime affects every department. Production (lack of output and units), quality (defective units), Engineering (loss of process settings), Health and safety (increased risks during work). Every department. Even Sales (lack of products for customers). Therefore, considering the common interest, we all ask ourselves this question. Are there any actions proposed by other departments for the discussed breakdown? Perhaps additional cleaning, specification of certain machine parameters, or improving the condition of machine equipment and tools. It's worth asking, especially if it can help us.
Achieving Excellence Through Reflection
Above, I've presented 10 questions. They're simple, but in my opinion, effective. Filtering certain breakdowns through these questions might help you in your daily work, reduce downtime, and improve your site's KPIs. Why all of this? The task of Maintenance teams is not just to fix breakdowns. It's about preventing them by improving OEE.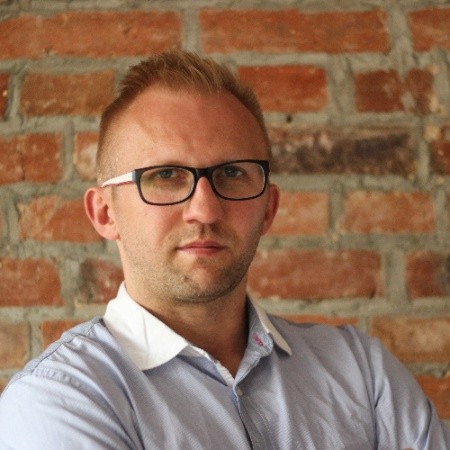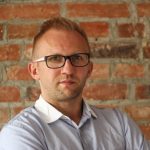 I was lucky that everything I learned about Lean, Kaizen, or production optimization started in a Japanese company. There, under the supervision of Japanese staff and during training in Japan, I learned how to approach the Continuous Improvement process. Over time, I also learned about other practices in other companies.
Today I am running "Coraz Lepsza Produkcja" blog so that together with other specialists in the field of Lean Management, Production Optimization, Six Sigma, I share my knowledge and inspire people to Continuous Improvement.
And if you feel that you would like to share your knowledge and experience - please do not hesitate to contact me