TPM: Senses in Maintenance. Is TPM the cyclical and preventive replacement of parts and subsystems that is carried out with the help of a CMMS class program? Not at all. Replacing components is only the end result of a certain type of work culture – a technical work culture in which one of the most important driving elements is an operator and the Daily Inspection carried out by him. How long should this inspection take? 8 hours. This is how long an effective inspection, as part of Autonomous Maintenance, should take. Should a machine be stopped during this time, and should this time be unproductive? No!!! This is the time when the machine is working and the production process is carried out. How can this be done? Using your 5 senses as part of TPM – Autonomous Maintenance. Below is my interpretation of the 5 senses in TPM.
Sight
Probably the most popular and most used sense within the AUR. In addition to standard inspection lists, which include, e.g. checking the level of oil or other key elements, eyesight is an invaluable ally when cleaning machines. Remember the golden rule for cleaning:
CLEANING IS AN INSPECTION! During cleaning, we can detect many anomalies that are not visible during normal operation – the damaged wiring of sensors, cracks, damaged cylinder seals, a damaged V-belt, or non-lubricated dry plate gearing.
Nevertheless, some things can be "seen" while the machine is running – whether the machine is in operation, whether we like it or not, we watch it all the time. Therefore, without the need to spend any extra time, we are able to spot many anomalies. Broken switches, broken safety switches, oil leaks, missing equipment. All this can be seen during standard, serial production. Damaged extraction ventilation systems for gases in a machine, shortages, damaged and worn covers that protect elements against dirt, loose sensors – all these anomalies are visible, with our eyesight. All we have to do is try to see them, even though we are actually looking at them all the time.
Hearing
Can you not see anything? So maybe you can hear something? Of course you can hear something. Machines make a lot of noise. And not only the "process" machines, but also those that confirm the poor condition of the machine park. It is enough to stop for a moment, stand for a few minutes by a machine, and various and previously inaudible sounds will start flowing to our ears.
Perhaps
it will be a hissing. Don't worry, it's not a snake. Although it might be a pneumatic hose. Air leaks are a very common malfunction. Apart from consequences in the form of a failure, there are also financial losses. Some sources say that each loud hissing point is a loss of about PLN 1,000 a year! Think, you have a specialist on a machine who can detect this leak for you after appropriately building his awareness.  Nothing hisses? Maybe something squeaks? Dry and non-lubricated linear guides are often loud. They don't squeak, but instead even scream for some grease!!! If we do not hear this scream, the consequence will be the failure of these components. Even if we fail to restore the full functionality of these elements, this sound, which is picked up by an operator and reported to the Maintenance Service, will be an impulse for Corrective Maintenance. And that's a lot. These are not the only sounds that can come from our machines. Various kinds of knocks, rubbing, and the shooting of loose chain gears – this is only some of the noises that can reach our ears if we listen to the work of a machine for a moment.
Touch
The deteriorating condition of a machine can also be felt. Often, a quick touch is enough to know that we have a "pre-infarction state". The deteriorating condition of the bearings, apart from their loud work (hearing), usually also causes vibrations. It is enough to touch the machine casing, or its subsystem (following safety rules, of course), to know – without the use of a vibrometer – that something is not as it should be. Such a simple diagnosis, and the obtained information, is enough for the technical services to start more in-depth diagnostics. Speaking of bearings, when they are worn and not lubricated, heat is often generated, which can also be felt through the sense of touch (heat radiation). Touch will also support us during the periodic cleaning of machines (read inspections). Loose parts, cracks, and worn surfaces can be spotted using this sense.
Smell
Sometimes it is possible to have a "nose to failure". Literally. Maybe the sense of smell is not the main sense we can use to prevent failures within TPM, but it is
sometimes
useful. The characteristic smell of fused electrical insulation is well known to most of us. Therefore, a conscious operator, plus a good nose, can protect a plant from a serious breakdown. You might also smell oil or lubricants burning somewhere on a machine. Leaks of certain technical gases that are used in the process are also detectable using the sense of smell. One of my greatest authorities, my dad, was able to diagnose the inevitable end of a clutch in a car of his clients by the characteristic smell of burning. Without even disassembling it!
Taste
Finally, perhaps the least used sense in TPM – taste. Of course, no one talks about "tasting" grease, oil or other components. The thing is that some gases can cause a sense of taste (e.g. acetylene gives a sweet aftertaste), and depending on the specificity of production, this sense can be used to a greater or lesser extent for the needs of TPM.
I have briefly tried to introduce you to the topic of the 5 senses we have, as well their use in TPM. Their strength does not lie in sophistication, precision or complexity. So why is it worth using them every day and all the time? I can only think of one reason.
Because they are free
From today, let our machine operator be its diagnostician, who has a free diagnostic program that can inform the relevant services about any anomaly at an early stage. All he needs to do is to activate this software.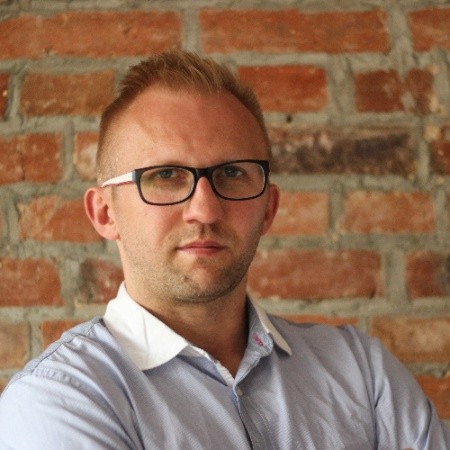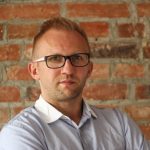 I was lucky that everything I learned about Lean, Kaizen, or production optimization started in a Japanese company. There, under the supervision of Japanese staff and during training in Japan, I learned how to approach the Continuous Improvement process. Over time, I also learned about other practices in other companies.
Today I am running "Coraz Lepsza Produkcja" blog so that together with other specialists in the field of Lean Management, Production Optimization, Six Sigma, I share my knowledge and inspire people to Continuous Improvement.
And if you feel that you would like to share your knowledge and experience - please do not hesitate to contact me