Production lesson in Colombia. How it all began. I wanted to build roads and highways. I was learning about managing urban space. One of the lecturers I worked closely with advised me to become interested in projects and obtain several certifications. I got Prince2 (which I haven't fully used to this day), completed a postgraduate course in projects at the University of Warsaw, and started looking for a job. I found an advertisement from one of the companies in the nearby technology park.
The Journey Begins: A Colombian Opportunity
They were looking for young people, preferably freshly graduated. They wanted to train them, show the behind-the-scenes of working in a large organization, and set them off into the world. Eventually, one person was supposed to end up in Colombia, the other in Vietnam. I went for an interview, and a week later, I was inhaling the smell of freshly brewed coffee. I went through the journey from a physical worker (kudos to you guys working on the mounds), through a warehouseman, to the Maintenance Department. After 3 months, one of the older employees (Paweł, thanks for everything!) patted me on the shoulder and said that interesting things would happen soon. That same day, I was summoned to the President's office. After a brief description of the situation, the question was asked – Mr. Dawid, would you like to fly to Colombia? Departure in two weeks. I want to.
Life in Colombia: Navigating the Unknown
"Don't give papaya." This advice is given to everyone arriving in Colombia. Not giving papaya means not giving anyone a reason to attack. Therefore, right after landing, I stashed my phone deep in my backpack and my watch in my pocket. Much is said about the lack of safety in Colombia, or rather, the lack thereof. Some of it is surely true, but I've never had reasons to join that group. Colombia is like an element; if you have your wits about you and don't mess with it, everything will be fine. However, I faced this element a few times. As a gringo, blond at that, I attracted the attention of the locals. Mostly, I received positive reactions; passersby wanted to take pictures with me. However, a few times, it sent chills down my spine. I remember a situation when I was returning from work. We were driving through a not-so-friendly neighborhood, stopped at a crosswalk to let pedestrians pass. One of them stopped, looked at us, and pointed his fingers as if holding a gun. He pretended to shoot. I also remember during a Spanish lesson, hearing gunfire on the street, right below my balcony. Gabriel, my teacher, said it was normal because the area I lived in was a boundary between two separate gangs. Funny thing is, a few moments ago, we were talking about "Narcos." Colombians don't like that series because it portrays an untrue Colombia. They still love Pablo Escobar. You can feel it the most in Medellín. During my stay, Colombia was officially in a state of civil war. Although every now and then, you could hear the name – FARC (Revolutionary Armed Forces of Colombia), apart from the occasional stationed army, there were no signs revealing the state of affairs. Interestingly, it was customary to show a thumbs-up to patrols guarding the bridges; that's how they distinguished residents from FARC terrorists.
Production: Embracing the Colombian Rhythm
Production lesson in Colombia. Working in Colombia has its atmosphere. Life is different there, more wild but in a different way than in Western Europe. Time as such doesn't exist, and certainly not as an objective value. If you don't understand this, you'll get a lesson every time you arrange to meet someone at a specific time. You'll lose if you immerse yourself in this climate, just like one of the departments of the Mondelēz corporation, which fully embraced the Colombian work rhythm. Imposing your point of view and style is also impossible. The only right way is to live in symbiosis and learn together. I've read that European youth manage their lives based on events – to be at a certain place at a certain time to experience something. In Colombia, it's different; there, you have to dive into the whirlwind of events. Excessive control is useless. Bus schedules are fluid. In most situations, your watch will be useless. On the other hand, when you order a vegetarian pizza, they'll bring it with meat because "without meat, it's pointless."
Colombian Insights: An Unforgettable Experience
Production lesson in Colombia. Magical Realism is a literary trend very popular in South America. Its hallmark is that the described reality mixes with fantastic elements treated as logical. I mention this because it has a lot in common with life there. Every day, I felt like the protagonist of such a book; Colombia is soaked in magic from top to bottom. If you ever get the chance to experience it firsthand, don't hesitate, dive into this current. I guarantee you'll come back changed.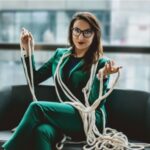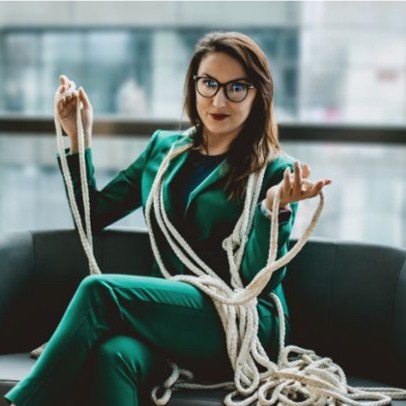 My name is Magdalena and I have been involved in production since 2010. I started as an Operator, and then developed as a Foreman, Production Planner, and I finally ended up in Lean. In the meantime, I graduated from the Faculty of Management with the specialization of Business Psychology. I did it relatively late, because I focused on practical knowledge, which directed me to this particular field of study. Currently, I am still mainly a Practitioner who is closely related to Lean, process management, as well as the building and managing of teams. I also run workshops and consultations concerning this subject, which is my great passion. As a lady in Lean, I want to show you Lean and Management from a slightly different perspective - lights and shadows, as well as fantastic and absurd features. However, no matter how you look at it, it is, above all, a fascinating path to perfection, which I hope you would like to take with me.