What limits organizational growth? "In every organization, there are constraints that hinder its further effective and dynamic growth" – this is a quote from my previous post. A lot has already been written about finding constraints in production streams, and the VSM tool is certainly well-suited for this. But how can we systematize our work and our perspective on other processes? How can we build a process that results in the reflection of all key individuals on progress and the implementation of short-term strategy?
Unlocking the Potential of "Stonemasons"
How can we ensure that the proverbial "stonemason" realizes that his work is not just ordinary, laborious, heavy, and difficult stone cutting, but that his work is an essential element of a grand project – the "construction of a cathedral" (strategy implementation)?
Utilizing Lean Diagnosis for Strategic Enhancement
In my opinion, a great element for supporting the Hoshin Kanri methodology (a strategy development and deployment methodology for the entire organization) is a Lean diagnosis of the entire company. Lean diagnosis, relating to the 5 main elements of Lean:
Build in Quality
Right Parts, Right Time, Right Quantity
Short Lead Time
Capacity Utilization
Resources Utilization
enables us to quickly identify where the biggest constraints and weaknesses exist, and a collective discussion (brainstorming) gives management the opportunity to select improvement projects. Throughout the process, tools that facilitate project selection and standardize the work of managers can be used effectively: the impact control matrix and decision matrix work excellently.
The Benefits of Lean Analysis
The benefits I see include:
The established Lean analysis process focuses our organization on the defined directions in the Vision and Mission of the Company – leading to reflection and the ability to steer.
It systematizes work on short-term strategy and allows our teams to communicate in a uniform way.
It helps define gaps and identify potential risks.
It allows for consensus among the team, which is often difficult.
It provides the opportunity to better utilize our teams, as resources are limited.
Conclusion
What limits organizational growth? Embracing a holistic approach to identifying constraints and enhancing organizational efficiency can lead to more cohesive strategies, streamlined processes, and a greater sense of purpose among team members. By recognizing the importance of every role in the organization, we can truly build the "cathedral" of our strategic vision, one stone at a time.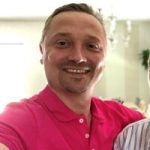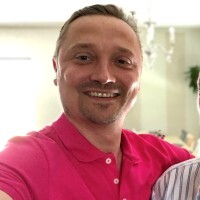 Boguslaw is certified Lean Six Sigma Black Belt. Responsible for implementing Lean Culture in the organizations, starting from 5S program, changes in the Operating System, and growth in Problem Solving Tools. He is a Lean Practitioner with over 20 years of experience in different industries.