Eisenhower Matrix: Time Management. As I recently changed my job, I faced a wide set of new challenges; the most for my was to change approach to my time.
The comfort zone
Getting out of my confort zone was hard: I left my routine, my "safety", my list of more or less fixed task (you can read more about comfort zone here:
https://leancommunity.org/how-to-kill-your-comfort-zone/
). Being in comfort zone means also I have clear in my mind what are my priorities, how to master and manage tasks and issues, and how to quickly solve problems. Changing the type of job, from employee to freelance consultant, brought me to lose my priorities I learned to built during the years, and this causes of course problem with
time
.
Time after Time
The first issue I faced with time was the overlapping of tasks. Working in an organization means that, even though you are working on different projects at the same time, they are all aiming more or less in the same direction; on top if this, projects are following some kind of a flow: Start and goals are always visible and actions are focusing in one-way direction. My journey as trainer and consulting started with the wrong assumption "oh there will be lot of time to schedule my tasks": I couldn't be more wrong!
Eisenhower Matrix: Time Management. In fact, I soon discovered that all projects and actions were deeply customer oriented: this means that due dates are the milestone, and that all projects must flow at same time and at same speed. I learned how to jump from task to task, even with completely different topics. Planning, something I was not so good with, became a priority for me and for my customers.
The Eisenhower Matrix
One of method I used to teach during my coaching sessions was the Eisenhower Matrix: a simple way about how to prioritize our activities when the to-do-list starts to grow uncontrollably! It's built on 4 boxes, in which we need to classify our tasks based on 2 parameters: Importance and Urgency.
Of course not all our actions have the same level of importance and urgency, so the goal here is to try to tell which task will need our immediate focus and which one could be rescheduled or delayed (or maybe delated!). This matrix could really help to better manage our business time (and not only), but some
conditions
are necessary to make it work:
Decision-making: we need to learn to take decision and to be focused and oriented to our main goals
Empowerment: some tasks need to be delegated, thus we need to trust our team, they should feel empowered about expected actions
Planning: we need to be sure that what is not urgent, will be scheduled in the future, accurate tracking is necessary to avoid forgetting
Discipline: following this process as a routine will take a while, it is important to be consistent in trying to classify our tasks every time we have a new action on the list
But how this process is working:
As first step, I recommend to manage this process as easier as possible: I would avoid software or list, but simply post-it and a whiteboard could be a perfect solution.You can write your task on the post it, and place it in the box it belongs! Our starting point is to decide in which of the 4 boxes the task will be placed, remembering that for every of the box we will have a defined action:
Important and Urgent —> Just do it
Important, not Urgent —> Schedule it
Urgent, not Important —> Delegate it
Not important, not urgent —> Delete it
Time is on my side
As every mind method, the The Eisenhower Matrix could be a precious help in case you need to organize your task in an effective way. This is not the only solution of course, and the way we are using may change based on the condition we are in (as a consultant, I don't have a team to delegate my tasks for example!). But using a scheme or a basic classification could be a huge help in terms of organization and efficiency, as the risk of being overwhelmed is really high. I learned to combine the Eisenhower Matrix together with checklist, to combine long and short terms needs: as my brain is learning a brand new day of working, and stress level will come back to routine, having supporting methods is helping me to deliver more value for my Customers!
Links and references:
Learn more about Comfort Zone:
Learn more about Checklist: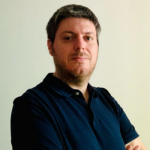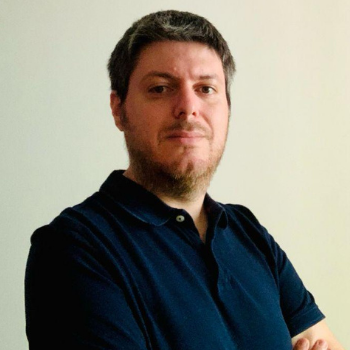 Andrea Manti is CBDO at Lean Community. He has over 15 years of experience in Lean Management. He is an expert in Lean and Quality Management and has held positions working as a Process Engineer, Customer Quality representative, Quality System Manager (IATF standard), and Continuous Improvement Senior Manager. During his career, Andrea has led the implementation of several Lean/6Sigma projects, TPM workshops, and TWI activities. He is also an expert in the World Class Manufacturing (WCM) program