My name is Eva, and two years ago I completely changed my life. Getting out of our comfort zone is not that easy, we know what to do and how to move when we are there, and taking the decision to get out of it was not easy.
My Story
I always worked in industry, in the automotive area, despite having a degree in Arts & Multimedia Languages. Why? You know, sometimes you just follow the path, I started to work in Quality Department as Quality Engineer, where I was able to grow, change positions and company, getting higher salaries and responsibilities. This job gives lot of headaches and sometimes even satisfactions, I loved to do that, but it was not my passion. After years I started to think "Is this I really want?", and the idea of starting something on my own started to grow in my mind.
But again, the silent voice in my head was telling "you should do something in which you are expert" and this is where staying inside your warm comfort zone is dangerous. Yes because the first thought is to start a consulting service again in quality area in automotive business, the only place I knew until that moment! But that was not my passion: I loved good food, wine tasting, "enogastronomic" business, and in that moment I decided to jump! I faced a completely new set of challenges: bureaucracy, the "loneliness" of being on my own without reference points, the fear of failure and to not be able to come back, the efforts to start completely from zero with no experiences, the loss of economic self sufficiency. The "end" of the story? I opened an Extra Virgin Olive Oil (EVO) and Wine shop, offering tasting experiences and food.
What I gain?
What more? The chance of learning new things, knowing new people, travelling, and open my mind to a whole new world. Getting out of comfort zone is stressful, hard, will provide you a lot of sleepless nights. But remaining "inside" it could be very dangerous, as it will prevents you from improving, from learning new things, from creating new connections and knowledges. Do I regrets of my choice? Of course not, without it I would have lose the opportunity to grow both personally and professionally. Challenge yourselves to get out of your comfort zone! I know it's hard, and the risk of failure is high, but when you will succeed, whatever your choice will be, you will not regret!
Discover my passion!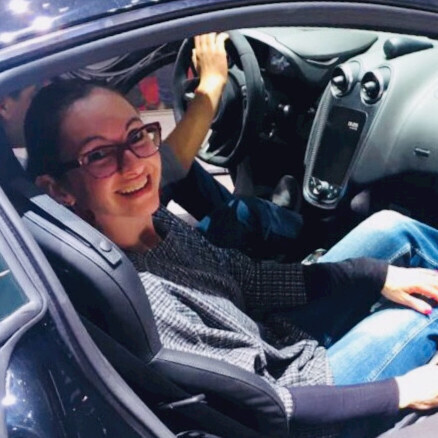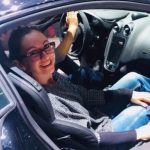 My name is Eva, and after years dedicated to following clients in the Quality area (stuff for engineers), I gave up everything to dedicate myself body and soul to olive oil. In particular with EVO (Extra Virgin Olive oil). I have participated in numerous tasting events both for oil and wine, and I am becoming certified oil taster!
I opened my Oleoteca, and how could I call it??
The EVO of EVA, of course!