The 5S system or the 6S system? The 5S system is one of the fundamental tools that builds the Lean Management philosophy. Practice shows that most companies begin their adventure with lean manufacturing from the implementation of the 5S system. This is the correct approach, as this method is oriented towards the stabilization of processes, which is the foundation of the Toyota Production System. Unfortunately, the 5S system is very often associated by employees with just cleaning their workplace. If the 5S system ended with cleaning, we would only have 3 steps of this approach – cleaning is the 3.S. The 5S system primarily aims to improve and maintain the quality of the workplace. One of the guiding principles of the 5S system is: "Everything has its place and everything is in its place."
Table 1 shows the procedure for implementing the 5S system at any workplace. This diagram was developed on a Job Breakdown Sheet used in the Training Within Industry – TWI program.
Table 1. Scheme of the procedure for implementing the 5S system
Important steps

Key points

Reasons for key points
What should be done
How it should be done
Why should you do it this way

1. Sorting

1. Separating what is needed from what is not needed:
-tools
-instructions,
-materials,


-Etc.

1. Maintaining order in the work station is easier when you only have at work what you need on a daily basis.

2.

Discarding any unnecessary parts or marking them with a red label

2.

If you are not sure whether to discard a given part, leave it in the red label area and return to it after a certain amount of time (e.g. a month). You can then take action. Throw away any unnecessary things.

2. Systematics

1. Marking places for parts and tools that you need on work stations

1. You will always know what you are missing on the work station. It will also be easier to keep order.

2. Using colors (visual control)

2. Colors are an essential part of visual control. People absorb as much as 83% of information through sight. Try to use colors wherever possible.

3. Defining limits, levels

and directions.

3. This will help you keep the required number of materials and tools on the work station. This will facilitate self-discipline in following the rules.

3. Cleaning

1.

When cleaning, looking for faults and problems on your work station

1. Cleaning is checking. You do not clean just to keep the machine or work station tidy. The main purpose of cleaning should be to identify irregularities.

2.

Setting up a cleaning schedule

2. Thanks to the schedule, you will be able to effectively audit the 5S system maintenance process in the company.

4. Standardization

1. Establishing standards for cleaning and arranging tools and materials on the work station.

1.

The work station should be organized in such a way that everyone knows how to find themselves on it – not only you. The written standard will help with this.

2.

Establishing a schedule of audits

2.

To maintain the system. Only supervisions and audits are a guarantee that 5S activities will become a habit for employees.

5. 

Self-discipline

1. Carrying out the tasks that result from audits.

1. An audit is not control. This is an opportunity for improvement. Expect audits at your work station. If any recommendations come from them, follow them. Self-discipline is about following the rules every day. Don't be afraid of audits. Treat them as an opportunity to test your conduct.
In many companies in the world, the 5S system has developed to the approach known as the 6S system. What is this mysterious 6.S? It's safety at work. I believe that the introduction of an additional "S" is very good practice, because it is always worth putting an extra emphasis on work safety. However, there are a few dangers when you want to enrich the 5S system with 6.S – work safety.
6S – Safety as the first or the sixth "S"?
The 5S system or the 6S system? In many production plants that use the 6S approach, occupational safety is treated as 6.S. I consider this as a mistake. The 5S system consists of 5 steps that must be carried out in a given order. These aren't any 5 golden rules. It is a 5-step path that shows how to improve the quality of a workplace. In a nutshell, 2.S cannot be realized without 1.S. Adding work safety as the 6.S creates the message that we should only pay attention to work safety at the end! This is obviously the wrong approach, and one that is hard to agree with. Should work safety therefore be 1.S? I also think that would be a bad idea. In this case, 2.S becomes: Sorting. Each employee who wants to read in literature about the 5S system will be completely confused. He will find information everywhere in books and articles that 1.S is Sorting, and in his job it will be 2.S.
So what number should occupational safety be assigned to? It is best to write it as O.S – foundation, the starting point before taking any actions that improve the quality of workplace organization. Thanks to this, the company can still use the 6S approach, which consists of step 0S – Occupational Safety, and the other 5 steps, which build the traditional 5S system.
How to implement O.S – occupational safety?
With full premeditation, in Table 1, I presented the JBS for the work station improvement scheme in accordance with the 5S system. The JBS divides any job into:
 Important steps (what are we doing?)
 Key points (how do we do it?)
 The reasons for the key points (why do we do it the way we do it?)
Many books have been written about how to implement individual 5S steps. I have included the basic guidelines in Table 1. After training on the 5S system, employees know very well what they should implement in a specific "S". The problem in production plants is that there are practically no instructions on how to properly implement the sixth "S" – occupational safety. This extra "S" is often reduced to two things:
Words that tell you to work safely
Orders to use personal protective equipment
These two points are certainly important and should be promoted. There are, however, much more effective ways of correctly implementing the additional "S" – occupational safety
I believe that if a company decides to implement the 6S system instead of the 5S system, it should first of all take steps to effectively approach the problem of ensuring occupational safety. The most effective action in building a safe workplace for employees is to eliminate hazards. If such elimination is impossible, technical measures should be implemented to protect employees as effectively as possible. The next step includes warnings about hazards, and the trainings of employees. Nevertheless, personal protective equipment is an
effective
countermeasure. Unfortunately, in many manufacturing companies, occupational safety mainly comes down to just complying with the rules of using personal protective equipment. A method that is oriented towards building a safe workplace is TWI Occupational Safety. This method was developed during World War II as part of the TWI program. It is based on the research of the famous American scientist Herbert William Heinrich, who is known as the pioneer of occupational safety. He lived at the turn of the 18th and 19th centuries. The main conclusion of Heinrich's research was that focusing only on an efficient response to occurring accidents will not bring any improvement in safety. Prevention is important. The TWI OS method focuses on identifying hazards before they become accidents. This method consists of 4 steps:
Step – Identification of the places that are the causes of hazards
Step – Identification of remedial measures
Step – Implementation of remedial actions.
Step – Controlling the results
The main advantage of the TWI OS method is that it allows the workplace to be analyzed in terms of identifying potential threats (step 1). When all threats are listed, an improvement analysis (step 2) should be performed using the hierarchy of remedial measures presented in Figure 1. The next step should involve the implementation of the remedial actions (step 3) and the control of results (step 4). Only after such an analysis is performed is it possible to proceed at the workplace to the steps described in the 5S system. We can then be sure that the work station is safe – free from any threats, with the remaining threats being secured.
If such a procedure is adopted in the company, then occupational safety on a JBS for the 6S system will be treated as the "zero" important step (Table 2).
Table 2. Scheme of proceeding in the case of O.S – occupational safety
Important steps
Key points
Reasons for key points

What should be done

How it should be done

Why should you do it this way

1.

Creation of a safe workplace

1. Identifying places that are threats

1. To determine where an accident could occur in the future. Use the hazard identification worksheet as inspiration.

2.

Defining countermeasures for threats

2.

To cover all the hazards that could lead to an accident.

3.

Implementing countermeasures

3.

These measures will, in practice, protect employees. Remember to start with the elimination of threats, and then if it is impossible, implement technical measures. Treat personal protective equipment as the least effective measure.

4.

 

Training employees about the hazards occurring on work stations

4. So they become aware of possible dangers at a work station before they start implementing the 5S system.

5.

Controlling results

5.

To check that countermeasures are in place and that no additional hazards have arisen.
The 5S system or the 6S system? A summary
I am a supporter of the 6S system, in which occupational
safety
is the foundation – 0.S. I believe that no improvement actions with the use of the 5S system should be implemented without first identifying the threats at a workplace. If a company decides to implement the 6S system, it should first of all determine how to create a safe workplace. Otherwise, safety will be only associated by employees with wearing personal protective equipment. A real approach to ensuring occupational safety is related to prevention. Prevent by identifying hazards before they turn into accidents. Assume there are threats in every job. Only move on to 5S system after the implementation of 0.S.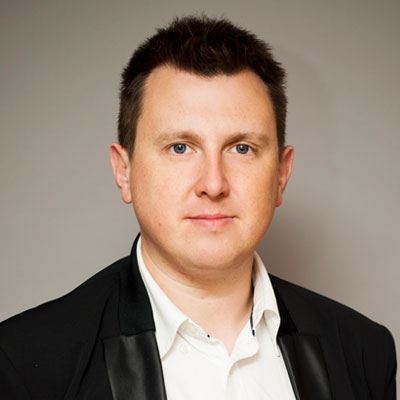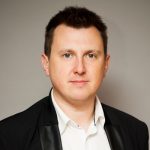 Dr. Bartosz Misiurek is a founder of Lean Community and Lean Management Token. He is a CEO at LeanTrix Global Company and a Member of the Board at Astral Hodling OU (IT Company). Author of the book "Standardized Work with TWI: Eliminating Human Errors in Production and Service Processes." He works as Sr Manager at Automotive Company.