Implementing planned maintenance. Can Planned Maintenance be implemented by sheer willpower alone? It is possible, but without change management, a multidisciplinary team, and shared commitment, it will be challenging. Shifting the work culture from firefighting, battling emergencies, and their unplanned consequences towards planned inspections is a lengthy process. A structured approach to this change will make it easier for you to navigate through the process and continuously learn from the lessons you gather. Below are six simple guidelines that will make this change easier.
Step 1 – Preparation for Transformation
The first step, as is often the case with initial steps, is incredibly important. Many initiatives related to Planned Maintenance fail to achieve their intended goals due to mistakes and shortcomings in the early stages. Make sure you have everything you need to succeed. Seek support and engagement from the owners of other processes. The entire organization benefits from smooth machine operations.
Key Considerations During Preparation
• A clear and explicit declaration from top management that Planned Maintenance is the goal the whole organization will strive for.
• Support and involvement from supervisors and other departments – although Planned Maintenance is carried out by maintenance technicians, its implementation requires support from other departments such as production, planning, finance, etc.
• Identify the parties interested in the outcomes of Planned Maintenance. You are not implementing this plan just for yourself or your own Key Performance Indicators (KPIs). Other departments will also experience the positive effects of planned inspections through improvements in indicators such as Overall Equipment Efficiency (OEE), on-time deliveries, productivity, manufacturing costs, inventory, etc.
• Communicate openly and widely that you are starting work on changing the Maintenance Strategy from Run to Failure towards Planned Maintenance.
Step 2 – Assessment of the Current Maintenance State
Determine the current state. What tasks dominate daily maintenance activities? What is the current ratio of reactive to preventive tasks? Define and measure key performance indicators (KPIs) that will tell you how things are today. The same KPIs will serve as indicators of whether everything is progressing well and according to plan in the future.
Questions for Assessing Your Current State
What do you want to achieve?
Why is it important?
How will you deliver the required change?
How long will the implementation take?
Who will support you?
What resources do you need?
How will you communicate tasks?
How will you prioritize tasks?
Do you have the necessary documentation?
How will you procure necessary materials, components, parts?
How will you collaborate with necessary external service providers?
Do you have a database of suppliers required to start PM work?
Do you have the specialized tools necessary to carry out inspections and work?
How will you decide whether the work should be done, by whom, and when?
How often will you update plans and schedules?
How will you collect feedback?
Does the current work management system (e.g., Excel, CMMS) meet your expectations?
Step 3 – Setting Clear Goals for Planned Maintenance
Based on your goal and vision, plan a detailed inspection schedule. Determine which machines should undergo inspections and when. Define the scope of the inspections. Also, specify who will perform the inspections and when. It is crucial to assign responsibilities to individuals. This will help drive up indicators such as plan compliance.
Effective Delegation and Communication
A professional CMMS system will assist you in effectively delegating and executing planned work. It will enable quick and efficient communication between planners and technicians, as well as provide reminders for upcoming inspections and inform about any changes or updates – Communication is crucial in maintaining an effective PM system. Keep your team informed about any changes or updates to the system, such as new procedures, policies, or equipment. Regularly disseminate information through team meetings, email updates, or internal newsletters to ensure everyone is on the same page.
Step 4 – Continuous Improvement
Review and improve the PM system – Regularly review the performance of your PM system to identify areas for improvement. Analyze data, gather feedback from team members, and assess the effectiveness of your maintenance strategies. Use this information to make necessary adjustments and continuously enhance your PM system.
Step 5 – Monitor and Evaluate Performance
Monitor and evaluate performance – Implement a system for monitoring and evaluating the performance of your PM system. Set measurable goals and track key performance indicators (KPIs) to assess the efficiency and effectiveness of your maintenance activities. Regularly analyze the data and use it to identify trends, make informed decisions, and optimize your PM system.
Step 6 – Feedback and Adaptation
Seek feedback from stakeholders – Engage with stakeholders, including equipment operators, maintenance technicians, and management, to gather feedback on the PM system. Encourage open communication and actively listen to their suggestions and concerns. This feedback can provide valuable insights into potential areas for improvement and help align the PM system with organizational goals.
Continuously Adapt and Evolve
Continuously adapt and evolve – Recognize that a PM system is not static and should be adaptable to changing circumstances. Stay updated on industry best practices, emerging technologies, and regulatory requirements. Continuously assess the effectiveness of your PM system and be willing to adapt and evolve it to meet evolving needs and challenges.
By following these steps and maintaining a proactive approach, you can ensure the long-term success of your preventive maintenance system. Remember that effective PM not only minimizes downtime and reduces costs but also enhances the overall reliability and performance of your equipment or facilities.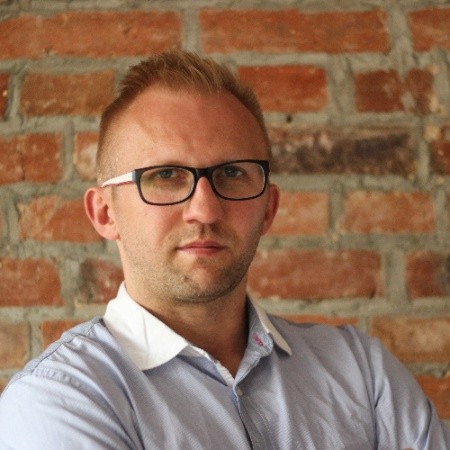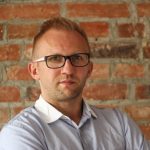 I was lucky that everything I learned about Lean, Kaizen, or production optimization started in a Japanese company. There, under the supervision of Japanese staff and during training in Japan, I learned how to approach the Continuous Improvement process. Over time, I also learned about other practices in other companies.
Today I am running "Coraz Lepsza Produkcja" blog so that together with other specialists in the field of Lean Management, Production Optimization, Six Sigma, I share my knowledge and inspire people to Continuous Improvement.
And if you feel that you would like to share your knowledge and experience - please do not hesitate to contact me