Base Layer Boosts Ethereum. Is the public blockchain slow? The Ethereum ecosystem is taking another step forward – Coinbase is launching Base! This matters:
Without boasting – I had a feeling that the development of second-layer blockchain solutions, especially for Ethereum, would be very active in the near future, but more is happening than one might expect. What is a second-layer blockchain? What is Base?
Coinbase announces Base: Another layer for Ethereum's growth
Coinbase has announced the launch of Base, which is another "subnetwork" of Ethereum, functioning as Ethereum's second layer. A subnetwork means that Base will be a separate blockchain network that offers functionalities similar to Ethereum – you can process smart contracts, send cryptocurrencies, tokenize, etc. As the second layer, Base is independent from the Ethereum network, but it periodically records the results of its processing to the main network. The aim is to shift processing from the main Ethereum network to the second layer, which is less "decentralized" but faster and cheaper than the first layer.
Trust in the Second Layer: Understanding Base's Optimistic Rollups
If the second layer is less decentralized, can it be trusted? Base operates on the principle of "optimistic rollups." Data written by the second layer to the first layer of Ethereum is assumed to be correctly processed. This ensures speed and smooth operation, but theoretically allows room for deception. What if Base or any other second-layer network incorrectly processes data? The architecture includes an independent monitoring group that oversees data written by the second layer to the first layer. If the data is incorrect, according to the common blockchain model, the validator (miner) who wrote the data to the second layer will be penalized by losing their previously deposited stake (security).
Building on the OP Stack: Base's Foundation in Optimism Protocol
Base operates based on the "OP Stack" protocol, which has been developed by Optimism so far – one of the largest second-layer networks on Ethereum. This indicates the growth of the ecosystem. Coinbase is a major player in the cryptocurrency market, with tens of millions of users and aspirations to create an efficient second layer. Apart from Base and Optimism, there are also significant players like Arbitrum and other networks following the ZK Rollups model, but that's a topic for another time.
Scalability and Adoption: The Future with Second Layers
Technicalities might be complex for you, but the conclusion is: widespread blockchain usage and transactions will only become cheaper, leading to greater adoption. Second layers are no longer experimental – Arbitrum recently had a peak where it temporarily processed more transactions than Ethereum itself. Meanwhile, Ethereum as the main layer supports these initiatives with its development, and "sharding" as a crucial stage of development will enable even greater scalability.
Follow my profile if you're interested in blockchain. I work in this field professionally.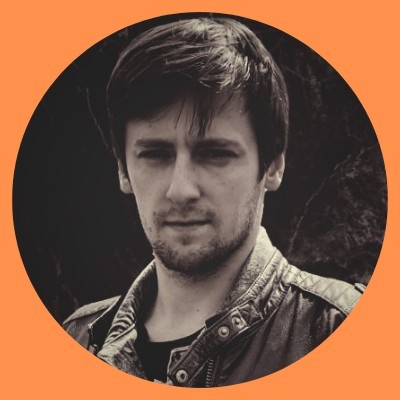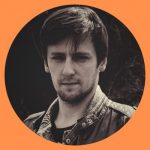 I design and build enterprise IT solutions based on blockchain technology.
I am blockchain architect in Trans.eu building ECMR (digital CMR Consignment Note) based on blockchain. I teachabout Bitcoin, blockchain and decentralization via Linkedin and blog: https://mobycrypt.com.