TWI and Bumperless Cars. Fortunately, it won't be another post about a catastrophic vision of missing car components. Nevertheless, the sight of cars without bumpers was on the agenda in the US during WWII. The reason – is a huge shortage of materials needed for production. Rubber and steel were missing the most.
As a result, wastes in the production of arms could not be afforded. This is one of the reasons why the TWI program was created, and precisely in this case, the TWI Working Methods.
TWI and Bumperless Cars. TWI Jos Methods is a
structured
method for generating ideas for improvement in processes by operator leaders and other employees supporting the processes. This method allows for the effective reduction of waste in any type of process. It also helps to stabilize the process, which makes it easy to implement standards at work.
When it comes to process improvement and waste reduction, the Training Within Industry (TWI) Job Methods methodology proves invaluable in various industries. As the automotive sector constantly strives for innovation, one particular application stands out – the concept of bumperless cars. By combining the principles of TWI Job Methods with the vision of bumperless cars, organizations can enhance efficiency, standardization, and sustainability.
TWI Job Methods, as a structured method for generating improvement ideas, empowers operator leaders and employees to contribute to process enhancements. By thoroughly analyzing workflows, identifying inefficiencies, and brainstorming innovative solutions, teams can effectively reduce waste in any type of process. The TWI Job Methods approach encourages collaboration, fosters a culture of continuous improvement, and ensures that all employees play an active role in driving positive change.
In the automotive industry, the concept of bumperless cars has gained attention as a means of reducing material waste and streamlining production processes. Traditionally, vehicles are manufactured with bumpers that require separate manufacturing and installation steps. However, the bumperless car approach challenges this convention by integrating the bumper design into the overall body structure. This not only reduces material waste but also simplifies the production process and improves aerodynamics.
By applying TWI Job Methods to the development and implementation of bumperless cars, organizations can further enhance the efficiency of their manufacturing processes. The methodology provides a systematic approach to analyze the current production methods, identify areas for improvement, and establish standardized work procedures. With the aim of waste reduction and process stabilization, TWI Job Methods enable organizations to streamline their operations and create a foundation for effective implementation of bumperless car standards.
Implementing bumperless cars requires a multidisciplinary approach involving engineers, designers, production managers, and assembly line workers. Through the utilization of TWI Job Methods, these diverse teams can collaborate effectively, share their insights, and collectively contribute to the successful realization of bumperless car production. The methodology not only facilitates waste reduction but also promotes knowledge sharing, skill development, and a culture of continuous learning among the workforce.
In conclusion, TWI Job Methods and the concept of bumperless cars demonstrate the power of structured methodologies and innovative thinking in enhancing efficiency and standardization in the automotive industry. By integrating TWI Job Methods into the development and implementation of bumperless cars, organizations can effectively reduce waste, streamline production processes, and foster a culture of continuous improvement. This combination of methodologies holds immense potential for transforming the automotive sector, leading to more sustainable and efficient manufacturing practices.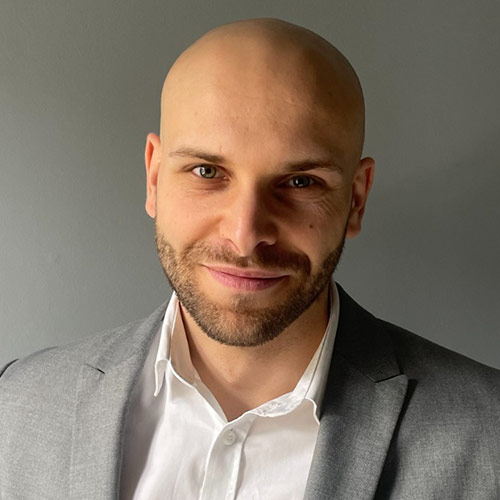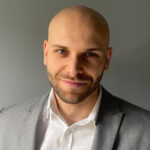 He is a Senior Consultant of the TWI program and Lean Management at LeanTrix. He is also a leader in the startup project - eTWI system. He was a member of a global team that implemented the TPM system for several automotive plants in Europe, Asia, South America and North America.