4M Method meaning is not so clear. Very often we try to solve the issue with advanced problem-solving tools. This complexity in approach is popular among employees to create the illusion that we have a very big gap, which requires highly competent/skilled people.
In most of cases usage of simple tools could help us to
solve problems effectively and quickly
. One such tool is the 4Ms of manufacturing and most organizations are familiar with this concept. Whether they know it as the 4Ms, the 5Ms, the 6Ms, the 8Ms, Cause and Effect analysis, Fishbone diagram, or Ishikawa, the basic definition is the same.
4M Method Meaning
The 4M is very useful and easy method that allows to identify and group causes that impact to a specific effect. Traditional 4M categories are:
MAN – Skills shortage, Missing Qualifications and Competencies, Inadequate Training, Wrong Habits & Behaviour, Lack of Motivation, etc.
METHOD – Inadequate Procedures, Instructions, Specifications, Responsibilities, Wrong process definition or Bad practice, etc.
MATERIAL – Poor quality of Raw Materials, Defected semi-products, Inappropriate storage conditions, Lack or Delay of Material, etc.
MACHINE – Inadequate lubrication, cleaning, inspection to keep basic conditions, Incapable machine, Wrong Installation, etc.
If you review all the above points during Gemba, probably the majority of problems will be solved quickly and easily. The 4M method is a testament to the power of simplicity and structure in problem-solving. By systematically addressing issues related to Man, Method, Material, and Machine, organizations can demystify complex problems, transforming them into manageable elements, actionable insights, and eventually, effective solutions.
Potential of the 4M Method
The essential key to the 4M method's efficacy lies in its ability to be customized, expanded, and adapted. Every organization, with its unique challenges and intricacies, can modify this method to fit its specific needs. From the traditional 4Ms, it can be elaborated to include other elements like Management, Maintenance, and Measurement, each adding another layer of depth to the analysis.
The integral role of continuous improvement should not be underestimated. While the 4M method provides a robust foundation for identifying and rectifying issues, it is the culture of persistent enhancement and learning that ensures long-term success. Teams should be encouraged to embrace a proactive stance, anticipating issues before they arise, and continuously seeking ways to optimize processes.
Bridging the Gap with Technology
In an age of digital transformation, integrating technology with the 4M method can supercharge its effectiveness. Artificial Intelligence, Data Analytics, and Machine Learning can sift through vast amounts of data to identify patterns and anomalies that might be missed in a manual review. This fusion of traditional wisdom and modern innovation creates a powerful tool for addressing both the symptoms and root causes of problems.
Final Thoughts
By revisiting the essence of the 4M method, organizations are reminded of the innate wisdom embedded in simplicity. It invites a return to the basics, where solutions are not clouded by complexity but are illuminated by clarity and precision. In a world that is increasingly complex, there is profound potency in simplicity – and the 4M method is a shining exemplar of this principle.
In conclusion, harnessing the full potential of the 4M method requires not just understanding its elements but imbuing the entire organization with a spirit of continuous improvement. It is not a one-off solution but a lifestyle choice for the organization – a commitment to excellence, precision, and relentless progress. With the 4M method as a cornerstone, organizations are well-equipped to navigate the labyrinth of challenges that the dynamic business landscape presents, turning every problem into a stepping stone towards greater heights of excellence.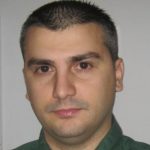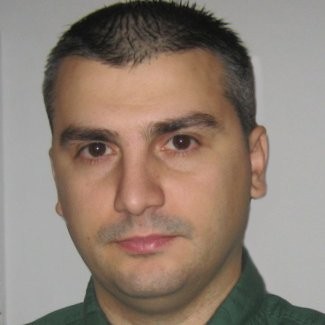 Nenad Marcetic is CIO at Lean Community. He has over 15 years of experience in Lean Management. He is a graduate of Quality Management. He has conducted more than 250 management system audits in various companies and industries (manufacturing, food and beverage, agriculture, IT services, finance, retail, mining). Since 2015 in a global automotive company, where he is responsible for process standardization and the implementation of the IATF standard.