A word about saying "no"
More and more often I tend to say "no" to new proposals, but I have a completely different approach to it than before. In the past, when there was a proposal – I am talking here strictly about business proposals – I considered it with regard to two conditions.The first condition referred to what I was already doing. Did it fit what I was doing at that time? Did I see any potential in it? Could it move what I was doing to a higher level? The second condition involved the aspect of satisfaction and joy that the proposal could bring. If the offer did not meet either of the two conditions, there was, of course, no deal. If it met the first condition or even both, I looked into it more closely. If it didn't meet the first one, but only the second one, I analyzed how long it could take, and how exciting it would be in order to make it happen.
I believe that focus is key if you want to build something big. A valuable company, brand, scale. Currently, I have added two more criteria that often disqualify a novelty at the start. The first criterion – is it something for now, or for the future? Do I want to focus on it now, or can I go back to it and talk about it in the future, and for now just say thank you? The second criterion – the least analytical out of them – is whether it is intuitive. This is a big novelty for me. Since I've started to listen to my intuition more, I've noticed that many times in my life it advises me correctly. I don't treat it as just intuition, but also as a conviction. I already know if it's good for me, and all I need to do is to admit it to myself.
The most important thing, however, is not to have too much on your plate. Even if we are very hungry, if we take too much, we will not be able to eat it anyway. I know my time is limited, so if I focus on one thing I give it my full attention. Multitasking is not my domain, and I assume it won't ever be. In addition, I take into account that I don't want the business to fill my whole day. I have been in this place for many years, and there are many areas in which I want to pursue myself in life, so I also leave some space for them. The more visible you are, the longer you operate, and the more offers there will be. Artur Jabłoński once talked about it in his podcast, which that day I listened to in the beautiful scenery of a landscape park whilst doing 21 km with Rose in a scarf. That's why this topic has stayed with me since then and got stuck in my head.
Sometimes it's also worth saying "yes" to such crazy ideas as, for example, speaking at a conference in China on the subject of hardware without having much knowledge about it. If the criterion of satisfaction and joy is met, why not. I got a chance to do such a performance in 2016, and it was a great adventure.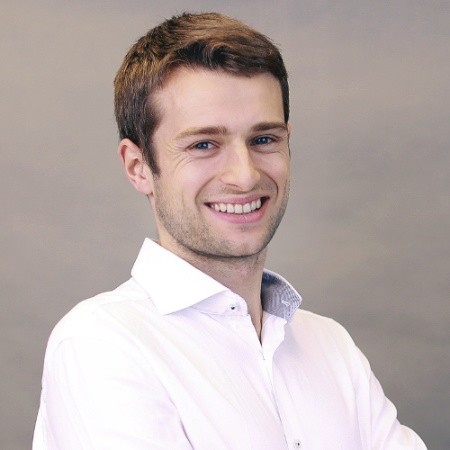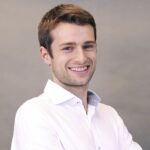 An entrepreneur since 2006. I build a business with my "wolf" team: Barbara Piasek and Marek Piasek. I am working in the field of Education, Software production. Our brands: Evenea, Wolves Summit (until 08.2019), See Bloggers, Wilki.pl (Wolves Academy). Products: Evenea Premium, Funnels, Hacksales. My area: Management and Strategy.