Sustainable Home Cooling. I saw an advertisement yesterday: buy a solar installation, and get an air conditioner for free. That was the last straw that broke the camel's back of my frustration. The result of my emotions is below. I have nothing against solar panels and air conditioning; there are simply more ways to lower temperatures and increase comfort. Especially if these methods have a smaller carbon footprint than an air conditioner. And if someone's solar panels produce too much energy, there are electric cars, after all.
Let's start from the beginning
Just two decades ago, the peak electricity demand in Poland was the same every year – around December 23rd in the evening. It wasn't the cooking of Christmas Eve dishes that consumed so much power, but rather the shortest days of the year. Recently, this has been changing – the hottest summer days combined with power plant maintenance and low water levels (which cool some power plants) can lead to power outages. The summer peaks are getting higher. The main reason is obvious – air conditioners, even if they are very efficient, can overload the power grid when they all operate at full power, which can impact the entire country. This is despite the many solar power plants that paradoxically produce less energy during heatwaves due to lower efficiency at high temperatures.
Since we have very few pumped storage power plants and other energy storage methods in our country, our power grid will face increasing difficulties. This indirectly affects the carbon footprint because it's one of the reasons why we're expanding power plants to cover peak power demand. Small and large air conditioners are largely responsible for the summer peaks.
Air Conditioning
Because, of course, when it's hot and the scorching sun is shining, there's no other way than to turn on the air conditioner, and if you don't have one, you should get one – right?
Well, that's not true. There are more ways, but our brains, known as cognitive misers by psychologists, prefer to follow well-trodden paths and copy other "Kowalskis" who might have borrowed the idea, but they already have an air conditioner in their homes. The first five methods are much cheaper than an air conditioner because they work on one of the significant causes of temperature rise.
Methods for reducing solar radiation
If direct sunlight raises the temperature in your apartment, intensifying the warmth you feel with the hot air, you can certainly cut off the solar energy that's heating your home. How can you do that?
You can shield your window with plants. External shading is even more effective for cooling your home than plants on the interior windowsill. When light passes through the window, the heat it carries is trapped inside the room due to the greenhouse effect. Even a pot, if it's tall enough or placed on a stand, can significantly shade your window. Initially, when the plants are small, you can cover the soil in the pot with a mesh to prevent rain from splashing soil onto the window. If you don't have a windowsill or can't place pots on it, there are suction cup planters, hanging ones, vertical ones attached to the wall – the possibilities are endless.
The window above is shaded by leaves during the hottest period of the year; the leaves fall in autumn, allowing plenty of light during winter and early spring, source. This is TRIZ principle #25 out of 40 – automation. The only inconveniences are a higher fire risk and the possibility of unwanted guests climbing up the walls.
You can install an awning similar to the one in the picture below:
Window awning There are numerous designs and sizes of awnings. The one in the picture was offered for around 80 USD + shipping.
External blinds offer similar functionality. Internal blinds are about eight times less effective due to the greenhouse effect. However, you can enhance the performance of internal blinds by making them closer to a mirror. Thus, silver or white internal blinds should have higher reflection efficiency. There are even special external blinds that only provide blackout.
Another idea, if you insist on shading the interior side of the window, is to use recycled materials. You can glue a part of an old thermal bag to the window, provided you like the image that you'll see inside your apartment. Almost all solar radiation will be reflected by the silvery side of the bag. You don't really have to damage the bag – you can turn it inside out and somehow attach it to the window. However, my wife doesn't find these ideas aesthetic. A thermal blanket (with metallized foil) can also be used, costing around 1 USD for a decent-sized piece.
Returning to awnings, it's easy to tilt them to avoid shading windows when undesired. Electric, and even solar, awnings and blinds exist. Under the term "door canopy," you can find intriguing solutions – the canopy doesn't have to be transparent and can be placed not just over doors, but also over the most sun-exposed windows. A fixed canopy at the right height won't block the winter sun, as it is lower then. For the most ambitious, installing photovoltaic panels on such a canopy remains an option.
For the room that heats up the most in my apartment during summer, I purchased a small solar panel to attach to the window from the outside. It charges my power bank, which I use to charge phones. A larger version would certainly have a significant impact on the room's temperature. You can also attach other things to the window, like an HDTV antenna, especially if the transmitter is on the sun-exposed side, or an artistic decoration. I haven't mentioned shutters as a fairly obvious concept.
Not many people have a transparent TV or monitor in their window. You can have one, or you could try a budget version using a regular, damaged OLED TV. And if you darken it more, less heat from the sun will enter your living space, of course when the sun shines on that window. There are also transparent films with variable transparency that stop letting light through when voltage is applied.
At this point, it's worth mentioning insect screens. Dense mosquito nets (especially black ones), when installed on the outside of the window, have a noticeable effect on reducing incoming sunlight and can be quite aesthetically pleasing.
You can adhere a mirrored film to the window (preferably on the external side of the glass), which will block about 95% of infrared (thermal) radiation while allowing nearly all visible light to pass through.
This arrangement suits me well. From the outside, it's difficult to see inside the house due to the mirror effect. Additionally, during winter when I need warmth, the lower sun angle allows sunlight to shine through the uncovered upper part of the window for an extended period. The window with this film needs to be cleaned delicately; after ten years of use, I can see a few accidental marks on my film from carrying a laundry rack through the balcony door. How much cooler am I thanks to this film? I don't have comparative data, but I estimate about 2-3 degrees Celsius less on the hottest days, which is significant to me. You can apply this film by yourself or ask for professional help. Instead of a squeegee, you can use a plastic card.
There's also an unconventional way to reduce the amount of heat entering through windows, despite the obvious downside of having dirty windows. The method involves not cleaning the windows from the outside before summer. Leveraging my familiarity with TRIZ, I found it easy to break this contradiction:
Contradiction: How to make windows clean for aesthetics and simultaneously dirty to inhibit excessive sunlight?
Among Altschuller's 40 principles, there's Principle #22 – Convert Harm into Benefit. If dirt is considered harmful, how could it remain yet become beneficial?
Perhaps this inspiration will be helpful:
If you happen to have clean windows, you can use shaving foam or toothpaste (until the first rain). Again, I'll emphasize that significantly better results can be achieved when the designs are applied on the external side. There are ways to make the graphics more durable, such as applying a clear varnish over them or using oil-based paint (though one must consider its longevity).
Sometimes, one may have a heat source that can be moved outside the apartment for the summer (like a washing machine or electric dryer placed on the balcony, as commonly done in places like Vietnam). However, during the winter, such equipment needs to be brought back indoors to prevent damage from freezing water. For instance, I'm planning to place a 150 W LED lamp in a way that it illuminates my poorly lit study from the outside during the summer, thereby generating a little over 100 W of heat. Each watt of heat removed from the apartment translates into measurable savings on indoor temperature.
Everything involved in cooling can work more efficiently. I don't mean directly improving efficiency, where much has already been achieved. The point is that accumulating cheaper, off-peak electricity in batteries is costly, while keeping cold is remarkably easy for several hours. Certainly, generating cooling outside peak demand is important for the climate, not just for the wallet. This way, there's no need to increase power plant capacity for peak energy demand. This is easiest to accomplish in large air conditioning installations that cool entire offices or office districts. When electricity is cheaper off-peak, the system can operate at full capacity and accumulate cold in a large water tank, which can freeze and release substantial amounts of heat—enough to last even several hours of operation.
There are American examples of such solutions on a domestic scale. I haven't found any in Poland, perhaps I haven't searched enough. The only thing that comes to mind is the amateur freezing of a water canister overnight in the freezer and then moving it to a room where a fan can blow air over it. The canister should be placed on a tray to collect the condensation. However, this approach is quite makeshift. Additionally, the freezer produces a significant amount of heat while operating. For those who enjoy upcycling, consider modifying an old refrigerator so that the cooling coil freezes a large container of water inside the living space. Of course, the "hot and noisy" part of the refrigerator should be on the external side in the shade. There are also relatively quiet refrigerators (like those used for camping with Peltier elements) that can use a phase-changing mixture of oils (e.g., canola and coconut oil in a 1:2 weight ratio) instead of water. The melting oil later releases much more cold than an equivalent volume of cooled stone.
Are there more ideas for cooling down during heatwaves? Certainly, there are. Just look at poor equatorial countries. The basic method is a fan; it can reduce the perceived heat by 5-7 degrees. The best option is a slow-speed fan with the largest diameter possible (preferably ceiling-mounted).
One can escape to Scandinavia or high mountains during the hottest days. Take refuge in a deep basement or immerse in a cool water-filled bathtub, not to mention ice consumption. The Baltic Sea and rivers are usually quite cold, offering an alternative. Rapidly growing trees can also be planted to shade the entire building. Some resort to wearing damp clothes. In Vietnam, I even saw multiple fans in rooms of people who couldn't afford air conditioning. You can also shield yourself from the sun with solar panels! However, this might not be ideal in winter. Yet, adjustable solar panels exist, allowing control over their positioning. Storing heat in the ground during winter offers energy recovery possibilities from air conditioning. Ventilation opportunities shouldn't be overlooked. Cleaning vents (mesh screens) on ventilation openings can be effective in certain apartments for the summer.
All the methods mentioned earlier primarily deal with blocking or reflecting external heat sources. However, you can also make use of ventilation to help cool your home. Cross-ventilation is a technique where you create a flow of air through your living space, which helps to remove the accumulated heat and bring in cooler air. To achieve this, you can open windows on opposite sides of your home to allow air to flow through. Using fans strategically to enhance the airflow can further improve the effectiveness of this method.
Conclusion
When faced with hot temperatures, instead of immediately resorting to air conditioning, there are several effective and environmentally friendly methods to reduce indoor heat and increase comfort. These methods not only have a smaller carbon footprint but also contribute to energy savings and reduced strain on the power grid during peak demand. From shading windows with plants, awnings, and reflective materials to utilizing cross-ventilation, you have various options to explore. By adopting these methods, you can create a more sustainable and comfortable living environment while minimizing the need for energy-intensive cooling solutions. It's important to recognize that traditional air conditioning is not the only option, and while air conditioners may provide immediate relief from heat, they come with costs, both financial and environmental. The majority of energy in Poland is still generated with the emission of carbon dioxide into the atmosphere. Even if you have solar panels, the "clean" electricity they produce could be put to better use than cooling your living spaces.
Understanding and implementing the TRIZ tools, I quickly found out that science knows 97 different scientific effects for lowering temperature. Some of these effects are practical, such as the Peltier effect, thermoacoustic effect, or the Joule-Thomson effect (simply compress air at night in a high-pressure tank and release it in a specific way into the room), while others are less practical, such as steam explosion.
However, the methods listed earlier in the text for reducing the amount of solar energy entering your living space were particularly appealing to me. For years, having mirrored foil on four windows, I know it's worth it, and the cost isn't high. Similarly, with the climbing beans, which grow most lushly on the hottest days.
Professionally, I assist clients in solving challenging problems (mostly technical) in any industry using TRIZ tools, and I also conduct training on this (not just for engineers).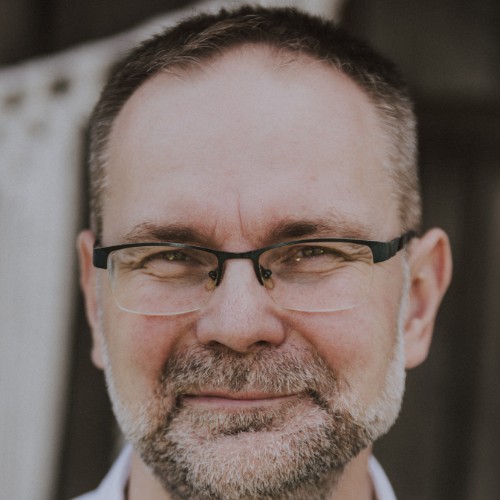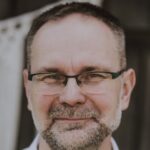 TRIZ Champion and Project Management Expert. Valued for opening thinking. The trainings he conducted were often a breakthrough event in the participants' careers. At TRIZ, he is fascinated by the possibility of providing simple solutions to difficult problems and breaking fixations.
A trainer with over 20 years of experience, as well as a long-term member of the Supervisory Board at the ODITK GROUP. A respected speaker talked about TRIZ at Lean, Project Management (IPMA, PMI) and Production Management conferences. At the international TRIZ Future conference in 2016, he compared TRIZ with Design Thinking and Lean 3P. At the TRIZfest conference in September 2017, he showed what the difficulty of TRIZ is. Host of the 1st TRIZ Conference in Poland in 2015 and Technovation Forum 2018, 2019, and 20/21.
An engineer in the management and design of production systems and a graduate of the Business School at Wolverhampton University. He started his professional history in Great Britain - in Ricoh and Viscose Closures, and in Poland - at AT&T and Lucent Technologies. IPMA certification assessor and the first president of IPMA Polska.
He is an editor of the TRIZ Polska community. Author of articles in the field of TRIZ published on the website www.triz.oditk.pl and in Strefa PMI, Controlling and Zarządzanie, LeanCenter, Control Engineering, Mechanik and Puls HR. Founder of the Research and Development group.
Privately, he is interested in Christian spirituality, a husband and father of three daughters.