Continuous lean improvement. When discussing the philosophy of Lean production, we often hear: In our company, we are familiar with Lean tools…
Beyond Tools: Nurturing a Culture of Continuous Improvement
"The Lean philosophy is not foreign to us – we apply a variety of tools. Continuous improvement is practiced in our production – we have kaizens, VSM, action plans, problem-solving methodologies…"
But should knowing Lean tools, implementing kaizens, or defining improvement projects be our ultimate goal? Is executing several projects per month or even per week already our so-called LEAN?
The Path to Lean Mastery: From Tools to Organizational Evolution
We should strive to build a self-improving organization. Strive for every one of our processes to be continuously refined and adapted to the changing market and evolving customer needs. Aim for every employee to focus on improvement, making the work on enhancement a natural part of our operations. We should set ambitious goals and work collectively to achieve them, employing appropriate methodologies, whether existing or developed by us. The key to success lies in the ongoing evolution of our processes, resulting in a competitive advantage. So, how can we diagnose our current situation and the latent potential we can harness?
Unveiling the Pillars of Lean Excellence: Strategic Alignment, Methodologies, and Engagement
Let's ask ourselves:
Is the process of defining strategic objectives a living process? Do we have both long-term and short-term strategies based on our Mission and Vision? Crucially, how is our strategy cascaded, developed, and are all aligned towards its fulfillment?
Are we familiar with tools and methodologies that systematically support the achievement of set objectives? How do we support the attainment of these goals? What's the involvement of Directors, Managers, and Leaders in improvement processes?
Knowing the list of our main processes and their sub-processes: How does the process of continuous improvement and monitoring of these process indicators occur?
It's worth remembering that our primary goal is to enhance employee competence and engagement. The answers to these questions harbor potential for development if we use them as diagnoses, identify the causes of the current state (whatever it may be), and define improvement actions. I encourage you to utilize existing quality systems (Quality Management Systems) and enrich them with the Lean methodology – Lean Quality. This is how to build a continuous Lean improvement approach.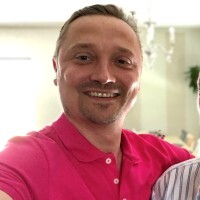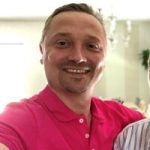 Boguslaw is certified Lean Six Sigma Black Belt. Responsible for implementing Lean Culture in the organizations, starting from 5S program, changes in the Operating System, and growth in Problem Solving Tools. He is a Lean Practitioner with over 20 years of experience in different industries.