Implementation of HR KPIs in the Food Industry. The food industry company, referred to as "FoodCo," experienced growth but faced challenges such as declining employee satisfaction, increased turnover, and lower productivity. To address these issues, FoodCo decided to implement HR KPIs to improve their HR processes.
Implemented KPIs
Employee Turnover Rate: Measures the rate at which employees leave the company, enabling HR to identify retention issues and implement targeted strategies.
Time-to-Fill: Tracks the average time taken to fill a vacant position, indicating recruitment process efficiency.
Employee Satisfaction: Conducts surveys to measure overall satisfaction and identify areas for improvement.
Training Hours per Employee: Measures the average number of training hours provided to each employee, ensuring skills development opportunities.
Cost per Hire: Measures the average cost of hiring a new employee, optimizing recruitment processes and resource allocation.
Impact of Implemented KPIs
Reduced employee turnover rate by 25% through targeted retention strategies.
Decreased average time-to-fill vacant positions by 30% through streamlining recruitment processes.
Increased employee satisfaction scores by 20% by addressing key concerns identified through feedback.
Increased average training hours per employee by 40%, resulting in better-skilled employees and higher productivity.
Achieved a 15% reduction in the cost per hire through process optimization.
Importance of HR KPI Monitoring for HR Business Partners:
Identifies areas for improvement and enables targeted interventions to enhance employee satisfaction, reduce turnover rates, and increase productivity.
Facilitates data-driven decision-making, ensuring HR strategies align with company objectives.
Demonstrates the value of HR initiatives to management, securing ongoing support and resources for future projects.
Implementation of HR KPIs. Implementing HR KPIs at FoodCo led to significant improvements in employee satisfaction, retention, and productivity. This case study highlights the importance of selecting relevant KPIs, monitoring them regularly, and utilizing insights to drive continuous improvement in HR processes. HR Business Partners benefit from using KPIs as essential tools for data-driven decision-making and showcasing the value of HR initiatives within the organization.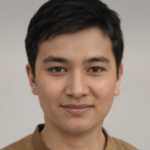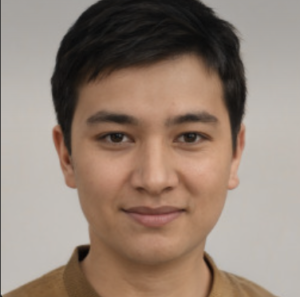 I am responsible for overseeing and coordinating the administrative functions of an organization. This includes recruiting and hiring employees, managing payroll and benefits, and implementing and enforcing company policies and procedures. I am also responsible for maintaining employee records, handling disciplinary actions and performance evaluations, and promoting positive employee relations within the organization. In addition to these duties, the I am also involved in developing and implementing training programs, managing employee benefits and compensation, and conducting workplace investigations. I have strong communication and interpersonal skills, as well as the ability to multitask and handle multiple projects at once.