Cryptocurrencies adoption. You guys asked for more real-world use cases, so here's a helpful report from Bitwise that covers a number of different applications of Web3, Blockchain, and Crypto. It's a short one (by my standards!) also, so only 32 pages to flip through.
Which case studies are included in this report?
Farcaster – Decentralized social media Blockchain technology empowers the creation of decentralized social media platforms like Farcaster. These platforms prioritize user privacy and data ownership, putting control back in the hands of the users.
Stablecoins – Web3 tokens pegged to FIAT currencies or that have low volatility Stablecoins bridge the gap between traditional finance and the crypto world. They provide stability and are ideal for various financial transactions within the Web3 ecosystem.
Hivemapper – Decentralized Google Maps Blockchain enables decentralized mapping services like Hivemapper, ensuring data accuracy, security, and control while reimagining location-based applications.
Starbucks – Rewiring customer rewards and loyalty Leading companies like Starbucks are exploring blockchain for enhancing customer loyalty programs, offering transparent rewards, and streamlining loyalty point management.
Uniswap – Decentralized Cryptocurrency exchange Uniswap showcases the power of decentralized exchanges, allowing users to trade cryptocurrencies without intermediaries, promoting liquidity, and reducing fees.
Music NFTs – Transforming royalty management and fandom NFTs revolutionize the music industry, enabling artists to monetize their work and fostering stronger connections between artists and fans.
Payroll – How Crypto can support the gig economy Blockchain-based payroll systems provide secure and efficient payment solutions for the gig economy, ensuring fair compensation and transparency.
Nike – Digital fashion and collectibles Nike explores blockchain for digital fashion and collectibles, opening up new avenues for creativity and ownership in the digital realm.
DAOs – The next era of digital governance Decentralized Autonomous Organizations (DAOs) are reshaping governance structures by giving users a say in decision-making through blockchain-based voting systems.
ENS – Domain names in Web3 Blockchain-based domain name services like ENS offer secure and censorship-resistant domain management within the Web3 ecosystem.
Web3 Gaming – Play to own and more digital asset experiences Blockchain transforms gaming by allowing players to truly own in-game assets, creating a vibrant digital asset economy.
Bitcoin – Digital gold? Bitcoin remains a symbol of digital gold, serving as a store of value and a hedge against inflation.
Since the Bitcoin Whitepaper dropped in 2008, we've seen many quarters ask, "What is Blockchain's 'killer app'?" As you can see above, there are many apps. And more besides this list.
However, Blockchain is decentralized infrastructure. It's the wiring or plumbing underneath the applications. Blockchains are not apps. What will drive continued adoption are those who see the value of decentralization for humans and companies building applications that make use of Blockchains and their features.
And the good news is that those builders are growing in number every day. So is the open-source code that will allow many after them to keep building and improving.
What's the use case you always use when explaining Blockchain's value to others?
Cryptocurrencies adoption. Blockchain's value lies not just in individual use cases but in the foundational technology that enables trust, transparency, and decentralization across various industries. This report illuminates the extensive range of applications for blockchain and cryptocurrency technology in the real world. It showcases how these innovations are reshaping industries and offering solutions to various challenges, from decentralized social media to digital governance and beyond.
Furthermore, it is important to emphasize that while these applications are diverse and transformative, blockchain itself serves as the fundamental infrastructure that enables their existence. It is not merely about apps but the decentralized architecture that underpins them.
As we witness a growing number of builders and open-source contributors joining the blockchain space, cryptocurrencies adoption we can anticipate continued growth and improvement. Blockchain's potential to decentralize and empower individuals and businesses is a compelling narrative, and these use cases exemplify its value across multiple sectors.
In your discussions about blockchain's significance, these real-world examples can serve as compelling illustrations of its potential to drive positive change and innovation in our increasingly digitized world.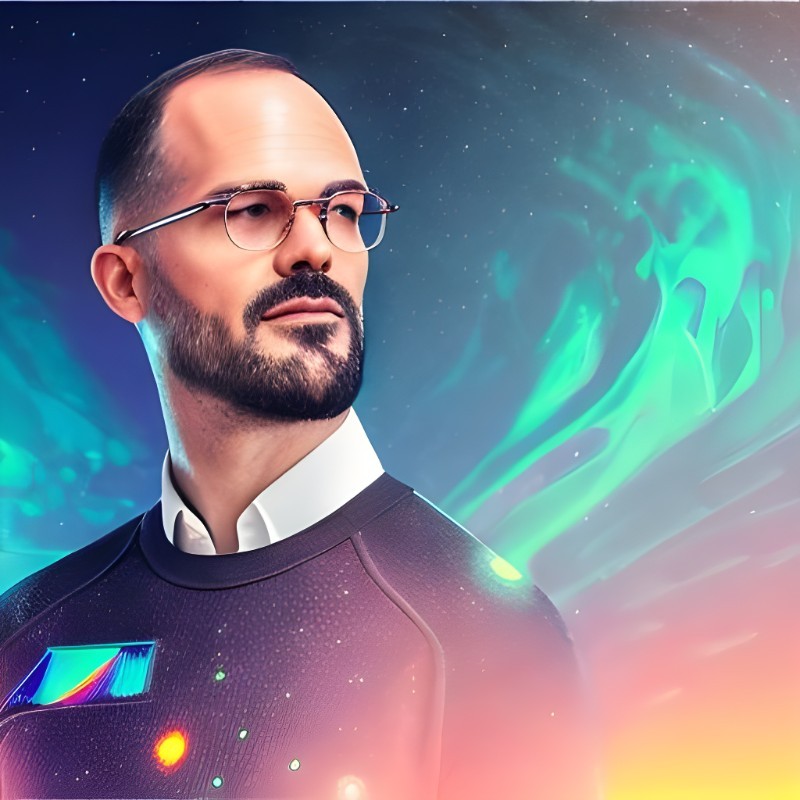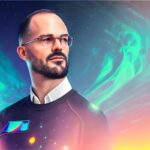 Working across multiple aspects of Blockchain and Web3 technologies since 2016; I help large organisations and start-ups to harness the benefits of using decentralised technologies to create commercially viable businesses and digital transformations. I have experience in leading and scaling large ecosystem and delivery teams to bring Blockchain-enabled platforms into production.
I'm passionate about engagement with the community and helping non-experts to understand, and appreciate, the value of Blockchain technology. I host the Blockchain Won't Save the World Podcast which provides easy-to-understand examples of real world projects or stories around an entire country's experience with the technology, you can find more here:
Podcast: www.anchor.fm/blockchainwstw
YouTube: www.youtube.com/channel/UCPzETvz1Q8xMNaLRYYnPokQ
Website: www.blockchainwontsavethe.world
I'm interested in driving forward adoption of Web3 in the real world. I bring industry experience in Supply Chain Management, Business Operations, Energy, Consumer & Industrial Products, Sustainability and Healthcare, which helps to contextualise how decentralised technology can be applied in 'traditional' organisations as well as Blockchain-native projects.
My strengths lie in strategy development, operating model and proposition design, business development, crafting the business case behind complex transformations, bringing multiple organisations together to drive change, and the leadership of multi-million dollar programmes whether that be for the FTSE100, governments, or emerging start-ups.