Visual management (VM) is a way to visually communicate expectations, rules, standards, performance, or warnings in a way that requires little or no prior training to interpret. VM techniques express information in a way that can be understood by everyone.
You've probably heard the term VM in the context of business, production, or workplace organization, but actually, this concept is used in various daily scenarios. We use a lot of visual management tools every day without recognizing or thinking about them.
There are 3 types of VM tools:
VISUAL DISPLAYS – make people aware of the right information, in the right format, at the point of need. They share information but do not provide any direction or instruction as to what action should be taken.
VISUAL CONTROLS – management tool to guide the actions of staff members. Visual controls create an error-proofing environment to promote easy adherence to standards. Visual control calls for action when something happens.
VISUAL METRICS – management tool to quantify the path to the target. Visual metrics enable everyone to know how we are performing.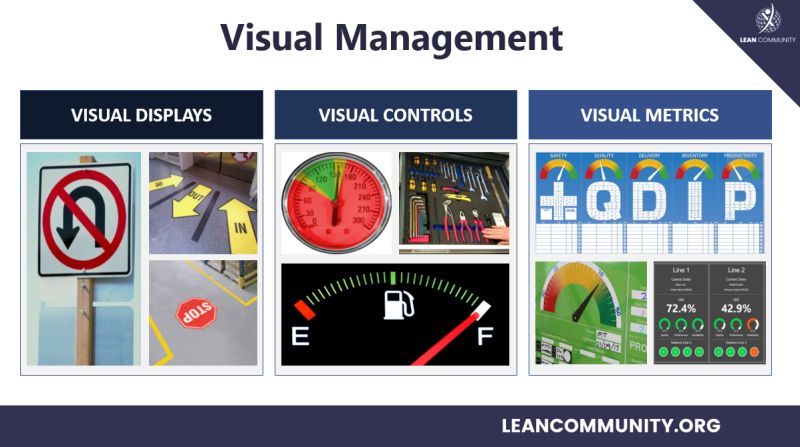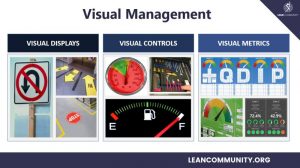 In terms of production visual management creates a workplace more effectively by making the current conditions of the workplace obvious. Taiichi Ohno said – "Make your workplace into a showcase that can easily be understood by anyone at a glance". In terms of quality, it means to make defects immediately apparent. In terms of quantity, it means that progress or delay, measured against the plan, is made immediately apparent. When this is done, problems can be discovered immediately and everyone can initiate improvement plans.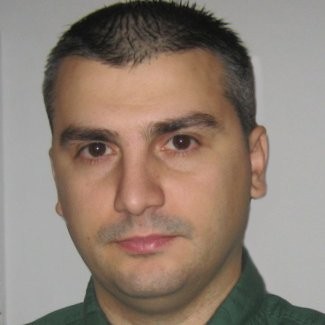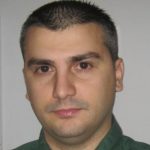 Nenad Marcetic is CIO at Lean Community. He has over 15 years of experience in Lean Management. He is a graduate of Quality Management. He has conducted more than 250 management system audits in various companies and industries (manufacturing, food and beverage, agriculture, IT services, finance, retail, mining). Since 2015 in a global automotive company, where he is responsible for process standardization and the implementation of the IATF standard.