Three legged 5 Whys. In most of cases, we are focusing only on understanding "Why some problem appeared ", and very often we are not asking ourselves "Why we didn't detect a problem before appeared " and "Why our system and processes failed". Three legged five whys (3 x 5 Whys) technique helps us to systematically drill down the problem to the real root causes. 3 x 5 Whys is an effective problem-solving tool to determine the root cause up to the "Systemic" level in order to prevent the problem from happening.
Three-legged 5 Whys applications
The three-legged technique includes standard 5 Why analysis developed for three different streams or "Legs":
Specific "Leg #1"
Why do specific problems happen? For Specific Leg Root Cause is typically related to operations and human factors:
The employee didn't follow a standard process,
The employee is not trained,
Wrong tool or material used, etc.
Detection "Leg #2"
Why did we not detect the specific problem before it occurred? For Detection Leg Root Cause is typically related to the inspection system:
no inspections,
missing quality controls/checks,
not effective error-proofing,
measurement system issues, etc.
Typically related to poor detection and controls.
Systemic "Leg #3"
Why system fail and allow that specific problem to occur? Systematic Leg Root Cause is typically related to the systemic failures and weaknesses in the process:
no defined process,
obsolete procedure,
definition of process is not so robust,
lack of standardization, etc.
Linked to management, quality, and engineering.
Practical Application of the Three-Legged 5 Whys Technique
Understanding the theory behind the 3 x 5 Whys is crucial, but its real value shines through in its practical application. Implementing this problem-solving approach can provide organizations with a more comprehensive perspective on why issues arise, ensuring that future problems are nipped in the bud.
Problem-Solving in Real Scenarios
Let's consider a hypothetical scenario where a manufacturing company has produced a defective batch of products. Using the 3 x 5 Whys:
Leg #1 (Specific): Why was the batch defective? Answer: The machine calibration was off. Further probing might reveal that the operator had not been properly trained on the calibration procedure.
Leg #2 (Detection): Why wasn't this defect identified before shipment? Answer: The end-of-line inspection process didn't check for this particular defect. Further inquiry might show that the quality control checklist hadn't been updated in months.
Leg #3 (Systemic): Why were the processes not in place to prevent or identify the defect? Answer: There is no routine review of the quality control processes. This could be tied back to a lack of management oversight or a missing regular review system for quality processes.
Enriching Problem-Solving Sessions
In team problem-solving sessions, the 3 x 5 Whys technique can lead to richer discussions. By examining an issue from these three different angles, teams can actively uncover deeper systemic issues that might otherwise remain hidden. For instance, it's easy to attribute a problem to an employee not following a process (Leg #1). However, it's equally important to investigate why no checks were in place to catch the error (Leg #2), and to question why the organization did not establish such a system initially (Leg #3).
Enhancing Accountability and Process Improvement
The beauty of this method lies in its ability to avoid the blame game. By extending the analysis beyond just the immediate cause, organizations can promote a culture of continuous improvement. While Leg #1 might identify individual or operational failures, Legs #2 and #3 emphasize that issues often arise from systemic weaknesses that require a broader approach to rectify.
Comprehensive Documentation
As companies document their problem-solving endeavors using the 3 x 5 Whys, they create a rich database of not just issues faced, but also the deeper, systemic reasons behind those problems. This repository can be invaluable for training new employees, revisiting old problems, or analyzing patterns over time.
Case Study: Automotive Manufacturing Process Improvement
In an automotive manufacturing company, the team observed a significant increase in the failure rate of a specific car model's braking system. The company employed the Three-Legged 5 Whys technique to address this critical issue.
Leg #1 (Specific): Initially, the team focused on the specific cause of the braking system failures. They discovered that a batch of brake pads did not meet the required specifications. Further investigation revealed that the supplier had changed the material composition without notifying the company. Consequently, the team identified the use of substandard brake pads as the immediate cause.
Leg #2 (Detection): Subsequently, the team examined why they failed to detect this defect during the quality assurance process. They realized that their quality control checks were limited to testing the brake pads' dimensions and weight but overlooked their material composition. This oversight led to the quality checks missing the change in material properties, which allowed the defective batch to pass through.
Leg #3 (Systemic): Finally, in their comprehensive analysis, the team investigated systemic issues. They found a significant gap in the process for approving and monitoring changes made by suppliers. Moreover, they noted that the communication channels between the company and its suppliers were inadequate, with no stringent checks in place for material changes.
Results of the case studt
As a result of this analysis, the company implemented several corrective measures. They updated the quality control checks to include material composition analysis. The company established a new supplier monitoring system, mandating detailed reporting and approval for any changes in materials or processes. Additionally, they conducted training sessions for the quality control staff to sharpen their skills in detecting such defects.
This case study highlights how the Three-Legged 5 Whys technique enabled the company to identify and rectify not just the immediate cause of the problem but also the underlying detection and systemic issues. This comprehensive approach led to significant improvements in the quality control process and supplier management, thereby preventing future occurrences of similar issues.
Conclusion
The Three-Legged 5 Whys technique is more than just a problem-solving tool. It's a philosophy that urges organizations to look deeper, challenge the status quo, and continuously evolve. By addressing the immediate, detection, and systemic causes of problems, companies can ensure they're not just solving problems, but preventing them. The technique's strength lies in its ability to dissect issues across three critical dimensions: the specific root cause of the problem, the detection or lack thereof, and the systemic weaknesses that allow such problems to arise and persist.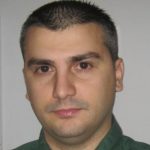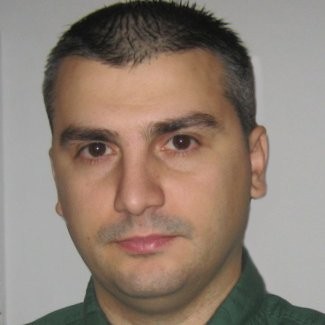 Nenad Marcetic is CIO at Lean Community. He has over 15 years of experience in Lean Management. He is a graduate of Quality Management. He has conducted more than 250 management system audits in various companies and industries (manufacturing, food and beverage, agriculture, IT services, finance, retail, mining). Since 2015 in a global automotive company, where he is responsible for process standardization and the implementation of the IATF standard.