What about problem solving – part III. So we're wrapping up this uneven battle. I'm giving you the last, at least for now, entry on Problem Solving. We've covered defining the problem, we've talked about finding the root cause, and now it's time for solutions. You might think that if we have the root cause, coming up with a solution should be a breeze, right? In some cases, that's true – solutions practically present themselves. But in complex problems that involve multiple departments, the solution might not be so intuitive.
The Power of Diverse Problem-Solving Teams
So how should we approach finding solutions? First and foremost, if we've examined the problem as a team, we should also look for a solution as a team. The more diversified the team, the better. Here, I'd like to share a little urban legend that circulates in various versions, but I know it like this: a group of brilliant engineers was puzzled by a problem – power outages caused by snow accumulation on the power lines, which couldn't be buried due to the hard, rocky ground. At one point, a passing janitor overheard their conversation. He pondered for a moment and suggested that it would be best if an angel came down with wings to clear the snow. Upon hearing this, the engineers had an epiphany, and from then on, helicopters were used to regularly clear the snow from the power lines. Everyone lived happily ever after with one less problem.
Of course, it's just a fable, but it shows that we shouldn't dismiss the ideas of people who may not be directly related to the problem. It's not about inviting half the company to the table because everyone can bring something to the discussion. Let's diversify the team so that we can have an "outside perspective," which can often inspire interesting and original solutions.
Nurturing Creativity for Problem Solving
Naturally, I wouldn't be myself if I didn't mention creativity. I talk a lot about it, and you can even find a video on my blog about how to exercise it, which I encourage you to watch. It's not without reason – creativity allows us to view problems and their solutions in unconventional ways. Fortunately, there are methods that can help us stimulate creativity when dealing with problems.
Effective Brainstorming for Problem-Solving
What about problem solving – part III. We can use brainstorming, one of the more well-known methods, which helps us both identify the problem's cause and its solution. So, what, we gather a group, throw out a prompt, and wait for a list of fantastic ideas, right? Unfortunately, it's not that simple. This method has its rules that make it effective. The team working with this method needs a moderator, preferably someone who is familiar with the problem, can answer questions, and can also manage the group and set the pace of work. An atmosphere of trust is needed, so the moderator ensures that ideas aren't criticized as they emerge. After all, even the most far-fetched idea can be an inspiration for a real solution. An example I can share with you is from a kaizen event workshop, where the idea was, "It would be nice if this could do itself." This idea led to the development of a semi-automatic solution that reduced the time to create graphic designs from an average of 20 minutes to 2 minutes. From a statement that could easily be ridiculed, a path was forged that led to a satisfying result.
Strategic Selection: Choosing the Best Ideas for Implementation
The team conducting a brainstorming session must, of course, know the purpose of the exercise, and it's best if they establish the working rules with the moderator at the beginning. From a technical perspective, sticky notes, markers, a whiteboard – anything that allows you to work with emerging ideas in real-time – can be useful.
Once the team feels that they've emptied their minds of all ideas, it's time to clean up. From the ideas that have surfaced, select those you truly want to work with. This is where a matrix can be quite helpful.
On the vertical axis, list the impact of the idea, and on the horizontal axis, list the ease of implementation, taking into account the effort required and the resources. With this prepared matrix, the team can place the accumulated ideas. This allows us to determine a strategy efficiently, as organizing the ideas is not the end of the process. You can find the matrix to download in the "Downloadable Materials" tab.
From Ideas to Action: Crafting a Solution Roadmap
Once you know which direction you want to take, you need to know who and how you want to embark on this journey. Create an action plan, where you assign roles and responsibilities for each task and estimate the time required for completion. Work with it, remembering that the plan, like the company, is a flexible organism. So, keep your finger on the pulse and organize status meetings to discuss progress.
The Conclusion of the "What about Problem Solving?" Series
What about problem solving – part III. Finally, pop the champagne and celebrate the success you've achieved, something that of course I wish for everyone! And with that, we conclude the "What about Problem Solving?" series. The topic of Problem Solving will definitely return, but this series aimed to show you a logical sequence of working through problem-solving. In the meantime, a few more tools won't hurt anyone. As always, I encourage you to try them out and share your impressions and experiences.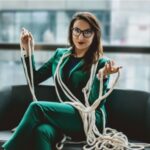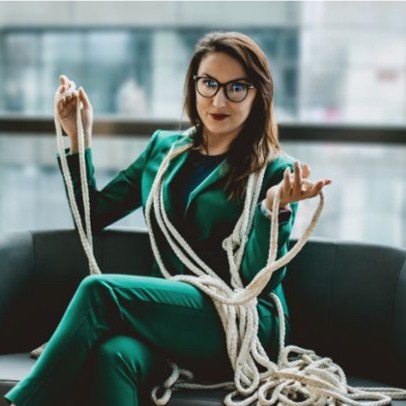 My name is Magdalena and I have been involved in production since 2010. I started as an Operator, and then developed as a Foreman, Production Planner, and I finally ended up in Lean. In the meantime, I graduated from the Faculty of Management with the specialization of Business Psychology. I did it relatively late, because I focused on practical knowledge, which directed me to this particular field of study. Currently, I am still mainly a Practitioner who is closely related to Lean, process management, as well as the building and managing of teams. I also run workshops and consultations concerning this subject, which is my great passion. As a lady in Lean, I want to show you Lean and Management from a slightly different perspective - lights and shadows, as well as fantastic and absurd features. However, no matter how you look at it, it is, above all, a fascinating path to perfection, which I hope you would like to take with me.