Project Selection in Companies. Unfortunately, the most used method is a combination of hypothesis and possibilities of improvements usually defined based on actual problems. Very few companies are able to really calculate precisely the real ROI (Return On Investment) from the list of ideas using a strong decisional process. This is not an banal problem, but it's a key point: business organizations spend lot of money for useless improvements, solving problems that are not critical or with minor effects on manufacturing performance. In these companies, the middle management fights to get a the "attention" (and some investments) from top management, elaborating speculative business cases based on superficial analysis; just few of them are actually using a structured method to identify wastes and losses and to select the right project.
But, is there a simple way to estimate the right value of improvement projects?
Implementing a Manufacturing Cost Deployment will allow to do exactly this. It is a methodology to identify projects with the highest ROI in a list of potential activities; in other words, it offer a systematic process to aim for real cost reduction. Going through a 7 steps process, it sets and allocate costs of all wastes and losses to their relative direct and root causes, and thus it allows to calculate all potential benefits connected to the specific action/project.
Methods for selecting lean projects
Organizations of course can choose different methods from Manufacturing Cost Deployment to assign a priority to their projects: some are collecting lot of data but not in a structured way, others are using a subjective decisional process, while other rely on external consultant or "experts". There are as well some objective methods, and between all of these, the "cost/benefit" analysis is the most popular. It should be not a surprise that companies that are using objective methods of prioritization are reporting highest success rate comparing to the ones that are just picking random actions. Not using a structured decisional process will lead to loss of opportunities, lower process optimization, not allocating enough resources. Neglecting a structured approach it is one of the major causes of the failing of many continuous improvement initiatives.
What is the Manufacturing Cost Deployment?
Project Selection in Companies. Implementation of Manufacturing Cost Deployment is a scientific and systematic decisional process defined by H. Yamashina, and it is actually an important pillar of the World Class Manufacturing. One of its big advantage is that it is helping in assigning costs to the root causes of wastes of manufacturing process.It is like a compass that is orienting and driving improvement teams to stay on track, going towards the areas where we could find highest level of losses. It also set in order and assign the priorities for the list of wastes/losses, focusing on the ones that have the higher impact on economic performance of the production plant.
To fully implement the MCD, professor Yamashina proposed a path of 7 matrices:
Step
Matrix 
Description 
A-Matrix 

Sort between qualitative and quantitative losses, detecting where they are and defining how to measure them. 

B-Matrix

Identify real sources of the losses, sorting between causal and resultant; it also allows to find relation between origin and effects of the problems.

C-Matrix

Calculate the

economic value

of each losses identified in the B-Matrix.

D-Matrix

It allows to select the correct methods to eliminate the losses found in the previous matrix.

E-Matrix

It shows the info for each of the selected projects, evaluating cost and benefits for each of them.

F-Matrix

Once projects are launched, you can monitor and follow up how actions are going.

G-Matrix

Establish the link between projects and economic budget (cost controlling department) 
This is and advanced methodology that requires the support of cost controlling team; it should be also mastered by the management, that is responsible to collect data and assign correctly all related categories before driving the "measure" phase of the improvements.
Conclusion
Project Selection in Companies. Structured processes such as Manufacturing Cost Deployment can really support decisional process, making them more effective and professional; furthermore, they could help communication both when talking about problems and solutions. In this case, the MCD requires resources to carry out a rigorous and high quality data collection; the organizations that want to use this method should modify their routines to improve the way data are managed and allocated. This is possible only if all the people working in the company understand the "why" of this change (that means they should be trained), if they are working with multi-disciplinary approach and if the input from Top Management and Controlling is clear. On the other hand, one "side effect" of this process will be the awareness of costs, wastes and losses that our teams are "touching" every day: the real economic value of all these muda will become more and more clear and visible. Digitalization and "Industry 4.0" are helping companies to manage production data, but we need to avoid to miss the opportunity to include approach like MCD in the software we are using, or we will run the risk of having a huge amount of data that will be useless for improvement purpose.
Considering all concepts above, we could clearly state that Manufacturing Cost Deployment is one of most important innovation introduced by the World Class Manufacturing: together with the other Lean operations methodology like TQM, TPM, JIT (that still represent the foundations of improvement's programs), the MCD is bringing an approach to data management and cost/benefit relation that was missing in the traditional approach.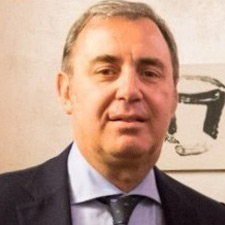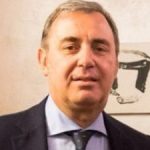 Giovanni Tullio gained over 38 years of work experience in the Operations field, with different degrees of responsibility, in many business areas: Work Organization, Quality, Logistics, Production, and in particular in Continuous Improvement since the 90s, and in various organizational systems and management of important multinational groups.
He has coordinated, implemented and managed continuous improvement programs from Six Sigma to the Lean-kaizen approach to structured programs such as H. Yamashina's World Class Manufacturing. His interest and passion for all topics related to Lean Management motivates him to spread the importance and effectiveness of this philosophy, collaborating with workshop activities, testimonials in training, universities and associations.