Spaghetti and productivity. It's not just about the dish that I absolutely love. I enjoy most types of pasta; in general, I'm okay with food, and good food can easily sway me (a little hint, just in case). However, in this case, it's about a tool that is incredibly useful, especially during organizational space changes. As I'm currently going through a small equipment revolution in my area, I decided to share my experiences with you.
Understanding the Flow: Applying the Spaghetti Diagram
The Spaghetti Diagram is a fantastic tool that helps streamline processes. Why does it help? It allows us to understand the flow of materials or workers, opening our eyes to wasted movement or transportation. This tool is often overlooked, maybe because it's incredibly simple. All you need to apply it is an area plan, something to write with, and yourself. That's it.
Transforming the Floor Layout with the Spaghetti Diagram
So, what should you do? Of course, go to the Gemba and physically follow the product or operator whose process interests you. I know it sounds strange, but it allows us to go through the exact same path as the product or operator being observed. Consequently, we can trace this path on the area plan, verify its duration, and identify any potential obstacles that arise along the way.
Simulating the Spaghetti Walk: Testing New Setup Ideas
Spaghetti and productivity. As you can see, it's an uncomplicated tool that helps gather a lot of essential information. The more challenging part comes later: based on the collected information, you need to conduct an analysis and draw conclusions regarding the changes needed. Without this step, using the tool is incomplete. Consequently, merely shadowing an operator without taking actions to improve things would be a waste of time, i.e., wastefulness, just saying.
My last adventure with the Spaghetti diagram was aimed at transforming the floor layout from the "that's how it was set up" version to a process-oriented one. The Spaghetti diagram helped me make the whole team aware of how many unnecessary movements they made during their work. The floor wasn't large, so they didn't realize that if you looked at the whole day, they covered quite a distance. I know we're supposed to take a few thousand steps a day, but on the other hand, efficiency, you know what I mean.
Now it's time to add one station and reorganize the floor. We approached the matter as a team, using creativity. The area plan and equipment elements cut out of paper were our tools. Everything was scaled according to the gathered dimensions. Rearranging began, which typically involves various visions since everyone wants to be near the window and away from noisy machines. In the end, we managed to find some compromise without any bloodshed.
However, paper accepts everything. Even though our vision may seem like the best possible one, real-life and the process will verify everything. To gain more confidence, you can simulate the Spaghetti walk in the new setup. Just like described above, we have the floor plan and something to write with, and instead of physically walking around the floor, we do it on paper. Different colors for different products or operators, and we'll see if they intersect, how long their paths are, and if our idea makes sense overall.
Summary
I really enjoy working on the production line setup. I like bantering with the team and seeking the best solutions. It's a job that delivers quick and tangible results, which gives a lot of satisfaction. However, opportunities to reorganize the floor don't come often, so I currently celebrate every moment, even though if I hear once more that someone wants to sit near the window, I'm leaving.
Spaghetti and productivity. I hope I've encouraged you to use the Spaghetti Diagram and that you recognize its effectiveness because, with pasta, I understand there's no need to convince anyone.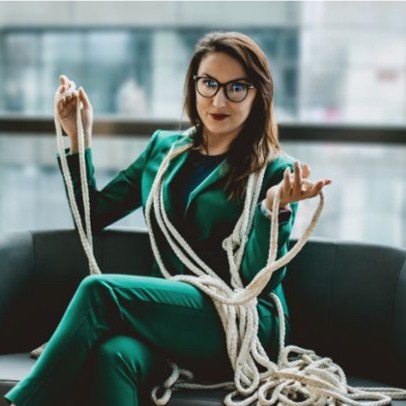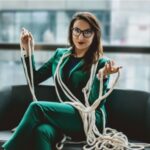 My name is Magdalena and I have been involved in production since 2010. I started as an Operator, and then developed as a Foreman, Production Planner, and I finally ended up in Lean. In the meantime, I graduated from the Faculty of Management with the specialization of Business Psychology. I did it relatively late, because I focused on practical knowledge, which directed me to this particular field of study. Currently, I am still mainly a Practitioner who is closely related to Lean, process management, as well as the building and managing of teams. I also run workshops and consultations concerning this subject, which is my great passion. As a lady in Lean, I want to show you Lean and Management from a slightly different perspective - lights and shadows, as well as fantastic and absurd features. However, no matter how you look at it, it is, above all, a fascinating path to perfection, which I hope you would like to take with me.