Ishikawa in Six steps. Ishikawa diagram as simple problem solving tools can be done in 6 steps:
1. DRAW THE FISHBONE
Draw the template on your whiteboard/flipchart. The idea is that "head" shows the problem (effect) and "bones" indicate the impact of the causes.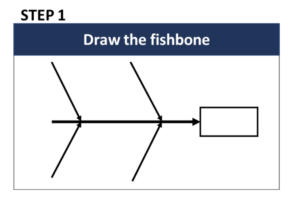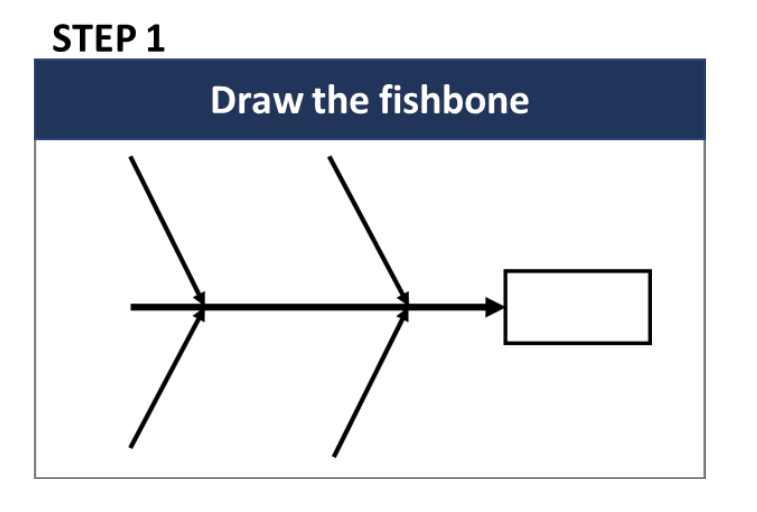 2. DEFINE THE PROBLEM
Agree on a problem statement (effect). Write it at the center right of the whiteboard or flipchart. This ensures that everyone have the same understanding of problem you're addressing.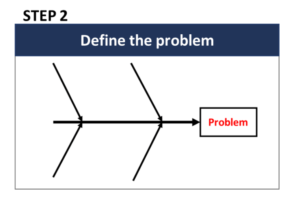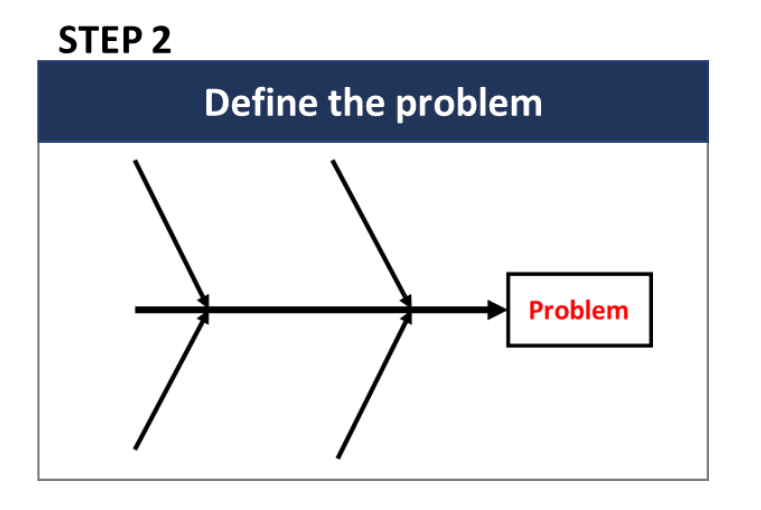 3. CHOOSE THE MAJOR CATEGORIES
Brainstorm the major (specific) categories of causes of the problem. If this is difficult use generic (4M/6M) categories: MEN, METHOD, MACHINE, MATERIAL, MEASURE, MOTHER NATURE. Write the categories of causes as branches from the main arrow.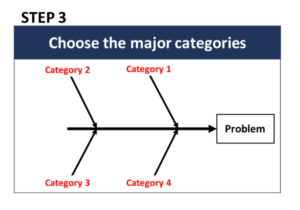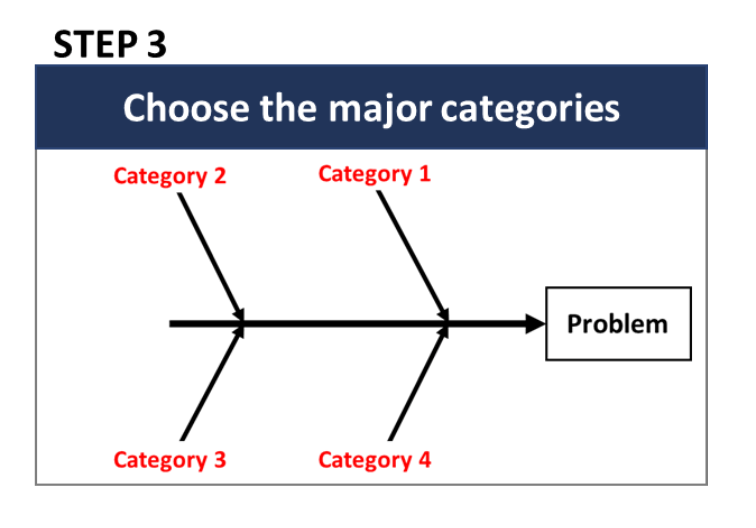 4. IDENTIFY CAUSES WITHIN EACH CATEGORY
Team should brainstorm all possible causes that fit into each category. Ask "Why does this happen?" As each idea is given, the facilitator writes it as a branch from the appropriate category.  To be sure that all potential causes are investigated use 4M Checklist.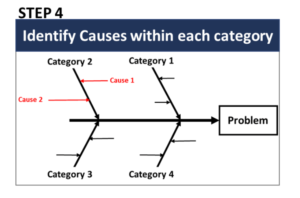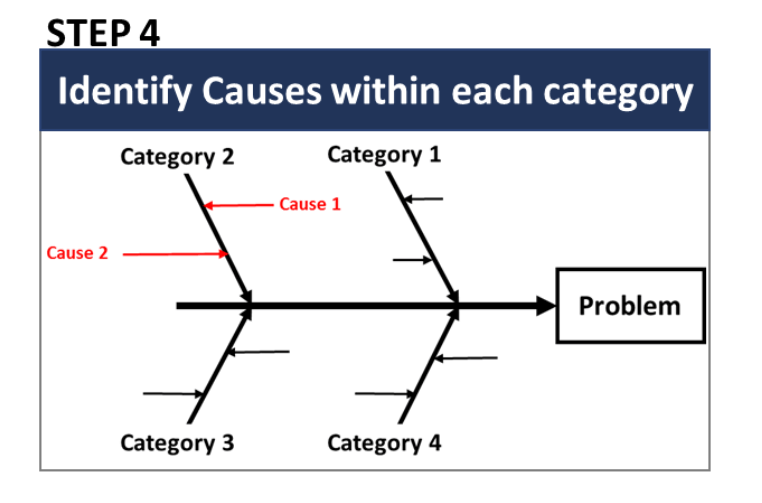 5. GO DEEPER TO IDENTIFY SUB-CAUSES
If you determine that you can break something down to smaller
points
, create branches from the main point. Again ask "Why does this happen?" about each cause. Write sub-causes branching off the causes. Continue to ask "Why?" and generate deeper levels of causes.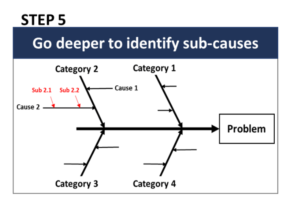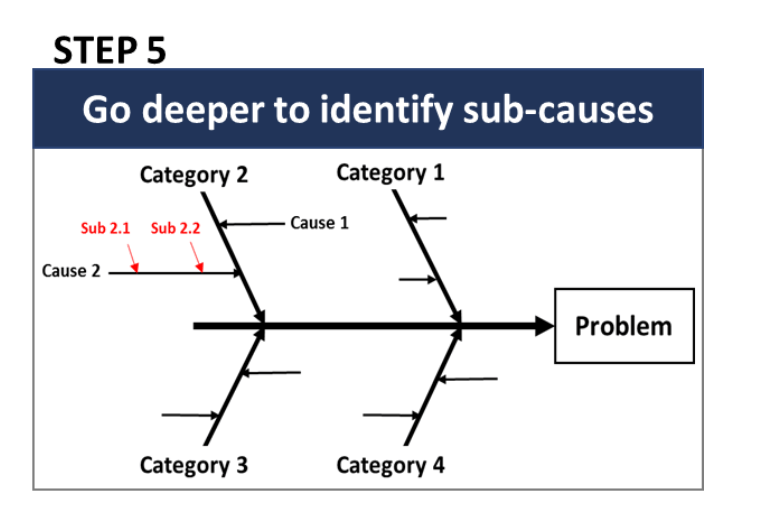 6. ANALYZE YOUR DIAGRAM
In this stage you should have a diagram showing all of the
possible
causes that team identified. Depending on the complexity and importance of the problem, you can now investigate the most likely causes further. During investigation team should test which of these possible causes is contributing the most to the problem.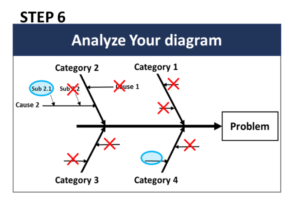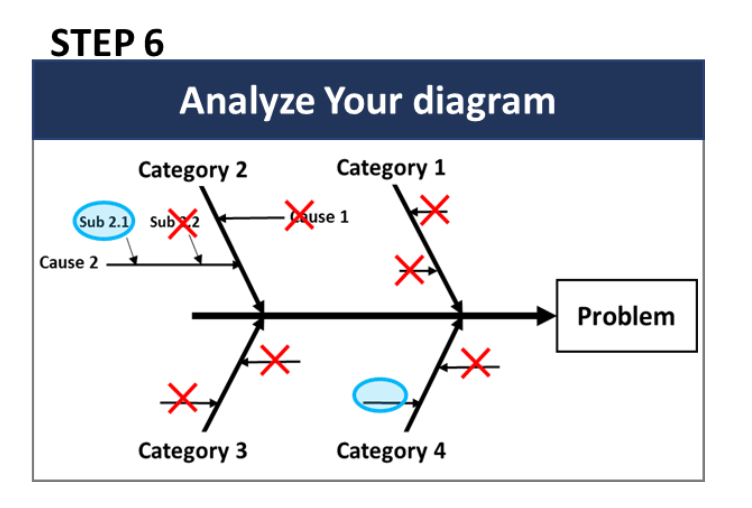 Try to follow Six steps of Ishikawa and you will see that most of root causes will be identified effectively and problems will be solved fast. Majority of problems require simple approach and Ishikawa is tool which could help a lot. Keep it simple because there is no need to activate advance problem solving tools for any issue.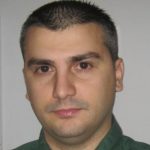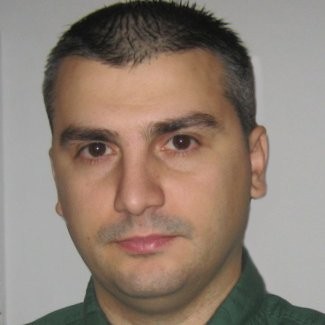 Nenad Marcetic is CIO at Lean Community. He has over 15 years of experience in Lean Management. He is a graduate of Quality Management. He has conducted more than 250 management system audits in various companies and industries (manufacturing, food and beverage, agriculture, IT services, finance, retail, mining). Since 2015 in a global automotive company, where he is responsible for process standardization and the implementation of the IATF standard.