How metrics drive marketing? Marketing in business is a highly valuable tool as it helps build brand awareness, generate profits and growth, acquire and retain customers, and increase engagement. Effective marketing strategies play a crucial role in establishing a strong presence in the market and connecting with the target audience.
Measuring Marketing Effectiveness
To measure the effectiveness of marketing in business, it is essential to identify Key Performance Indicators (KPIs) that align with marketing objectives. Here are some key KPIs that businesses can measure to assess the success of their marketing activities:
ROI (Return on Investment)
Measure the revenue or profit generated from marketing activities and compare it to the costs incurred, providing insights into the profitability and efficiency of the investment.
Cost Per Lead
Determine the amount of money spent to acquire each lead, indicating the financial effectiveness of marketing campaigns in terms of lead generation.
Customer Lifetime Value
Predict the net profit attributed to the entire relationship with a customer over their lifetime, helping businesses understand the long-term value and profitability of their customer base.
Conversion Rate
Calculate the percentage of website visitors or leads who take the desired action, such as making a purchase or completing a form, indicating the effectiveness of converting prospects into customers.
Website Traffic
Track the number of visitors actively accessing a website, providing insights into the level of engagement, visibility, and reach of the website among its target audience.
Conclusion
How metrics drive marketing? In conclusion, a comprehensive understanding of the key performance indicators mentioned above empowers businesses to evaluate and refine their marketing strategies effectively. By focusing on ROI, cost per lead, customer lifetime value, conversion rates, and website traffic, businesses can not only measure the success of their marketing efforts but also make informed decisions to optimize and enhance their overall marketing performance. This data-driven approach is essential in navigating the dynamic landscape of modern business and ensuring sustained growth and customer satisfaction.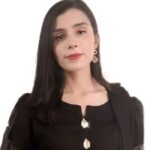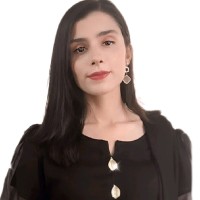 I'm Maria Ehtram Akram, a professional guest posting and content writing expert with over two years of experience. My attention to detail and dedication to my work have helped me deliver exceptional results to both small and large digital businesses alike. In today's digital age, guest posting and digital marketing play a crucial role in boosting businesses and sales, and I am committed to provide effective services to my esteemed clients and provide them with the support they need to succeed.
My team and I have a great ability to learn from our clients' mistakes and manage multiple projects in strict timelines while maintaining the highest level of quality. I work on various freelance platforms, where my hard work has earned me high professional relationships with my clients. Additionally, I have many direct clients on Facebook and other social media platforms globally.
Currently managing my Facebook group and Instagram accounts as well. Throughout my career, I have always focused on delivering effective, focused, and high-quality work that caters to my clients' needs.