Everybody lies – management pattern. If you have ever seen an episode of Dr. House, you may have noticed that "Everybody Lies" is one of his most famous motto. This credo is the guiding both personal than diagnostic technique of House, but why people lie? Taking apart the ones that want to cheat for a specific bad intention, there could be 2 different explanations in case of "good purpose":
There is a good reason to do it
There is an extreme condition, that people may feel it's worth it
In business, these 2 conditions happen frequently; we may think we are doing something good for our company, or we are under pressure and we need to gain some additional time to fix the problem it's on our table since a while. But these are just direct causes: something less visible is the management style. In his book "Toyota Kata", Mike Rother explains that there are two main management styles we could use: Management by Means and Management by Objectives (or by Results)
Management by Objectives
In the Management by Objectives, managers set the goals for all processes of the organization, defining as well the KPIs necessary to track if targets are met. The main problem of this approach is that usually the communication is one-way only, and managers are not going beyond than just pushing the goals in top-down way. The teams will focus mainly on reaching their own specific goals (usually numeric), doing any kind of efforts to be "green" in their area; in worst cases, a team may damage another team or department, in order to gain some advantage or to the blame somebody else. In the end, actions of the whole organization are pointing on hard cost reduction policy, ignoring a global vision of improvements. One of the most famous example is the production relocation in a low-cost country: no real actions to improve are implemented, cost are reduced, but in the end this means just keeping the same old wastes, just at a lower cost! This strategy is mainly "reactive", as the focus of the management is to measure something already happened in the past and trying to fix problems.
Management by Means
Everybody lies – management pattern. This management's style instead is mainly directed to methods, routines and actions. Managers are of course setting targets, but more deployed to conditions or words rather than just numbers. The key is to be sure that employees are following given methods and standards, and that routines and discipline are followed; when approaching business and problems in the correct way, results will surely come (maybe not in short terms, but for sure more consistent and sustainable in time). This strategy is clearly preventive or even proactive, and communication between managers and employees is facilitated by performed routines.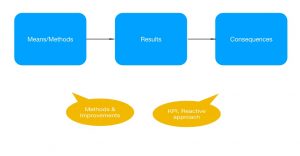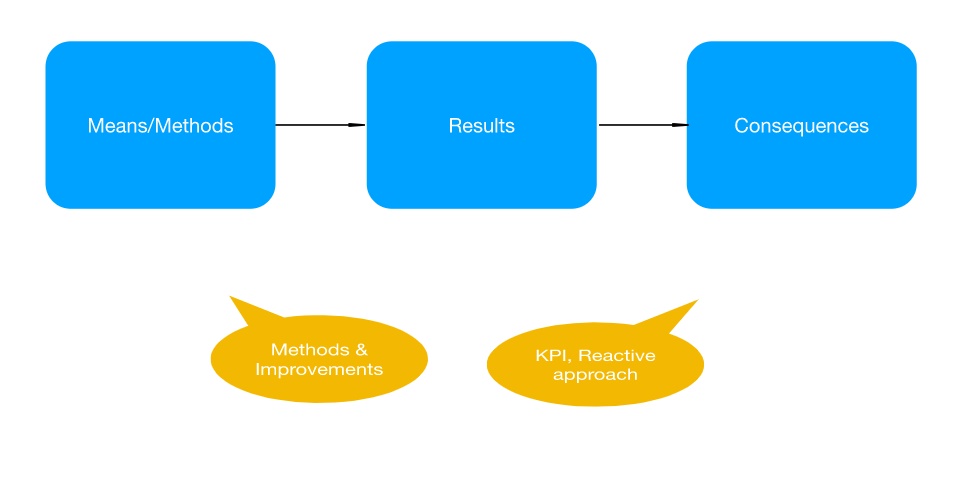 Conclusion
Everybody lies – management pattern. But why our employees sometimes lie? A good self-criticism could help us to better understand what kind of management style we are following; if our efforts are only focusing on numbers and results, probably we are putting our colleagues in the (extreme) conditions in which they need to justify in case results are not achieved. Or simply they are trying to gain time in order to accomplish the task (so they think there is a good reason to bend the truth anyway). Focusing just on goals, without considering how these results are achieved, will create the perfect condition for people to try to do all they can, in the good and sometimes bad way. If we are not paying enough attention to the methods used, results won't be sustainable in long terms. If you transpose the 2 management's style in our daily life, focusing just on the number is like checking your body temperature every day, or going to the dentist every week for a check-up: in both cases you could easily tackle a problem as soon as it will appear (and swallow your pill in this case), but you will be just reacting to something already happened, with no chance to anticipate or avoid the problem. You will be just treating symptoms, not the cause. If you are living an health life, doing sports and having an healthy diet, for sure you can get a cold anyway, but there are more chances your immune system will be stronger and your recovery time shorter! As well for your teeth, the routine and discipline of washing then after every meal will create the condition for sustainable results without the need of frequent check-up! And in both cases of course, you won't need to lie to your doctor!
References: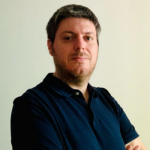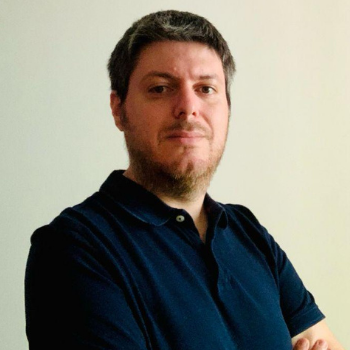 Andrea Manti is CBDO at Lean Community. He has over 15 years of experience in Lean Management. He is an expert in Lean and Quality Management and has held positions working as a Process Engineer, Customer Quality representative, Quality System Manager (IATF standard), and Continuous Improvement Senior Manager. During his career, Andrea has led the implementation of several Lean/6Sigma projects, TPM workshops, and TWI activities. He is also an expert in the World Class Manufacturing (WCM) program