Development means Change. Change is something inevitable on the path of development, and skillfully implementing them allows us to achieve the goals we set when introducing these changes.
Navigating Change for Development
I would categorize changes into evolutionary and radical ones – leading to revolutionary breakthroughs. We need both types for our organizations to grow and achieve success. We need readiness for change, teams, and leaders who will guide us through these changes.
Types of Change for Organizational Growth
Not everyone is immediately ready to accept something new – to accept new solutions. That's why I've learned how essential it is to prepare the organization for the introduction of new solutions, new ideas, and new processes – preparing the organization for change.
Preparing the Organization for Change
How do I perceive it?
First, we must recognize the need for change: in my opinion, definitely one of the most challenging steps. If we do not recognize the need for change, the subsequent steps simply won't happen.
Second, we should have leaders in our organizations who will lead us through the change, leaders who will define goals and effectively manage the team.
Third, we prepare our organization for the planned change – I call this Phase ZERO – Marketing: training, new processes, new tools, teams prepared for change.
Fourth, implementing the change: yes, now we start making changes – I've learned that an excellent solution is to implement change in a limited area, the so-called PILOT – only after achieving success in the pilot area and any necessary corrections from Lessons Learned in the pilot area, we start making changes in other areas.
Fifth, corrections – LL from the pilot (see "Fourth").
Sixth, formalization of the new standard – stabilization.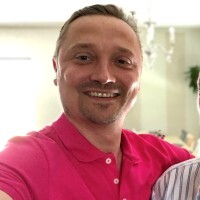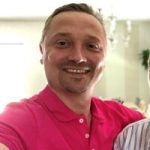 Boguslaw is certified Lean Six Sigma Black Belt. Responsible for implementing Lean Culture in the organizations, starting from 5S program, changes in the Operating System, and growth in Problem Solving Tools. He is a Lean Practitioner with over 20 years of experience in different industries.