Are you addicted to something? I am not talking about addictions such as drugs or alcohol – taken constantly and in excessive amounts – but I'm talking about the addictions that do not destroy life. Addictions such as: TV series, computer games, coffee, poker, cigarettes, cheap wine on the beach, sugar.
Why are we actually addicted?
To put it simply – a reward mechanism in our head is responsible for this. Behavior followed by a reward becomes a habit. Behavior and reward are repeated, and new brain connections are formed. Some substances, such as sugar, are addictive themselves and provide a reward. The reward may also be a lack of pain or loneliness, or belonging to a group. While in high school, my friend, one of the few who did not quit smoking in our class, wrote an essay on the social aspects of it. This, in the case of addictions, is an
important
factor. Addiction in my opinion is something that I perceive to be in control of me. I love clarity of mind, clarity of thinking, and having a choice. No coercion. As the donkey from Shrek said: "Freedom rules!"
I used to have a hard time getting out of this addiction spiral. As the saying goes, I got screwed easily – be it computer games, poker, or TV series. I have intentionally given up some things before I had any contact with them, so as not to get into them. I remember saying to myself "No, because I'm prone to addiction." It was not a profitable program. One interesting moment was when I watched 9 TV series at the same time. Some of them were just being released and I had to wait for the next episode. There was a new episode practically every day and I devoted my time to it. As far as I can remember, it was Lost and Dr. House. I woke up from this addiction when I caught myself watching The Vampire Diaries – if you don't know this series, it has a romantic context, and it is mainly for teenagers.
The best strategy I like to use for testing or cutting an
unfavorable
habit is to abandon it completely. Decision. Disconnecting from it in one moment. That's what I did with TV series. I stopped watching them all at once. Regardless of what stage of plot development the series was at. It was the same with poker. My brother and I were really into it, but this is a story for another post, or maybe a live meeting.
There are also good addictions
Are you addicted to something? More and more research confirms that coffee has more benefits when consumed in moderation. The same with sport – endorphins. The joy and energy that flows from it. Satisfaction from a good time, beating a record, victory over yourself. The desire to feel this state more often and with a smile on your face.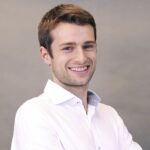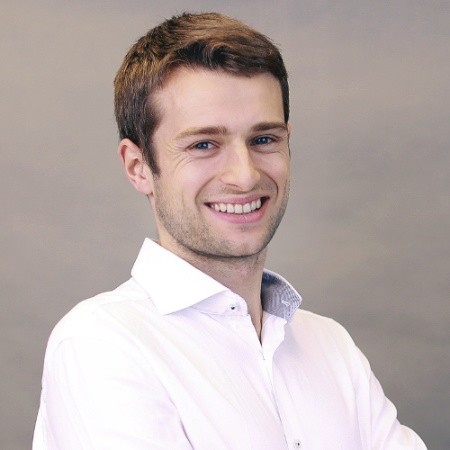 An entrepreneur since 2006. I build a business with my "wolf" team: Barbara Piasek and Marek Piasek. I am working in the field of Education, Software production. Our brands: Evenea, Wolves Summit (until 08.2019), See Bloggers, Wilki.pl (Wolves Academy). Products: Evenea Premium, Funnels, Hacksales. My area: Management and Strategy.