Why am I a believer in blockchain? There are many people and organizations around the world who are enthusiastic supporters of blockchain and its potential to transform a variety of industries. At the same time, there are also some people who are skeptical of blockchain or who do not see its potential value. Overall, it is likely that belief in the blockchain is growing as the technology continues to mature and gain wider adoption. As more people become aware of the capabilities and potential uses of blockchain, it is possible that belief in the technology will continue to increase.
Why I am a blockchain believer? Here are some points:
Decentralization: Blockchain technology allows for the creation of decentralized systems, which can be more resistant to censorship and tampering than centralized systems.
Security: Blockchain systems use advanced cryptographic techniques to ensure the integrity and security of data.
Transparency: Blockchain systems can provide a tamper-evident record of transactions, which can increase transparency and accountability.
Efficiency: Blockchain technology has the potential to streamline and automate many processes, leading to increased efficiency and cost savings.
Use cases: There are many potential use cases for blockchain technology, including in finance, supply chain management, and voting systems.
My current company just started a few blockchain projects and I am happy to be a part of them. The future of blockchain technology is difficult to predict with certainty, as it is dependent on a wide range of factors and variables. However, I believe that blockchain has the potential to transform a variety of industries and become a widely adopted technology in the coming years.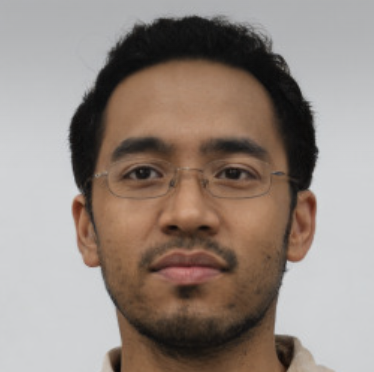 As a blockchain developer, I have a passion for using cutting-edge technology to solve real-world problems. With a background in computer science and a keen interest in distributed ledger technology, I am well-equipped to design and build decentralized applications that can revolutionize industries from finance to supply chain management.
I am skilled in a variety of programming languages, including Solidity, Go, and Python, and is always on the lookout for new ways to improve the efficiency and security of blockchain systems. I am a strong believer in the potential of blockchain to drive positive change and is dedicated to helping others understand the power and potential of this transformative technology.
In my free time, I enjoy staying up to date on the latest developments in the world of blockchain and cryptocurrency, and is an active member of the local developer community. I am also an avid reader and enjoys spending time outdoors, hiking and exploring new trails.