The Mempool Fee Limit: Implications for Bitcoin Transactions
What is mempool? The queue for new transactions (mempool) now has a fee limit. Below a specified fee, you won't be able to send Bitcoin! NFTs have overwhelmed Bitcoin. The queue for new Bitcoin transactions, those waiting for approval now have a fee limit. In other words, below a certain transaction fee, you won't be able to even send a Bitcoin transaction from your cryptocurrency wallet. Why is this rather bad news?
Blockchain Transaction Fees and their Significance
Blockchain transaction fees have always existed. You can't properly record data to the blockchain without incurring a cost. This applies to every public blockchain (Bitcoin, Ethereum, etc.). So what's happening on Bitcoin that's unique?
What is mempool? Previous Transaction Dynamics
Until now, sending a transaction on Bitcoin was always possible by providing a minimum possible fee, called 1 Satoshi/1vbyte. Was such a transaction immediately approved in the blockchain? No, and even more – in theory, it may not have been approved in the blockchain at all, because first every transaction goes to the mempool (queue for transactions), and then "miners" extract transactions when they create a block (about every 10 minutes). They can also not extract such a transaction from the queue, which is cleared every two weeks or so. What transactions do miners take into blocks? Those that offer the highest transaction fee. Why? Because it pays off for the miners, and profit (usually) determines the choice of transactions.
Changes in Transaction Approval
If you sent a Bitcoin transaction with a minimum fee, it would have been approved sooner or later in most cases when the transaction queue is short and miners "take" all the transactions from the queue. This is a very common strategy for someone who wanted to cheaply send Bitcoin and didn't care about a fast approval of the transaction. And now the queue is so full that you can't send a transaction with a minimum transaction fee!
Testing the Fee Limit
I tested this mechanism on my node, and the threshold does actually exist: currently 2 Satoshi/vbyte. Does this have any real significance? Is anything wrong? No tragedy is happening, Bitcoin is not dying – however, the network load, due to a sort of anomaly (data images recorded in Bitcoin), normal Bitcoin transactions become expensive because you have to compete with digital images.
Bitcoin-NFT Conflict
Normal Bitcoin transactions become expensive because you have to compete with digital images. Ironically – until recently, Bitcoin mocked Ethereum and NFTs, today it is becoming a victim itself. Believe it or not, but there is a war between the supporters and opponents of pictures on Bitcoin. Where am I, a Bitcoin propagator, in this "conflict"? The most interesting thing is that NFT on Bitcoin wasn't expected, but they weren't "introduced" to Bitcoin in any special way. Someone just discovered a way to implement NFT on Bitcoin, using programming possibilities that have existed for a long time.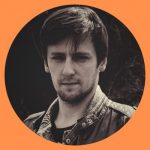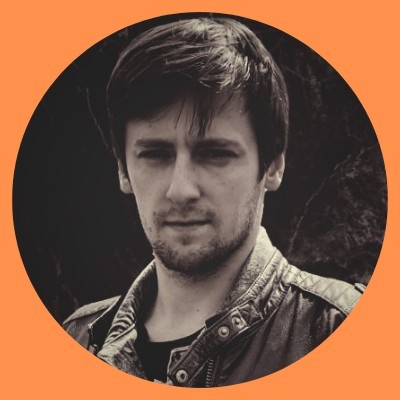 I design and build enterprise IT solutions based on blockchain technology.
I am blockchain architect in Trans.eu building ECMR (digital CMR Consignment Note) based on blockchain. I teachabout Bitcoin, blockchain and decentralization via Linkedin and blog: https://mobycrypt.com.