Toyota Way – Prinicple #12. As I agreed, I will be talking about the 14 Toyota management principles described by Jeffrey K. Liker in the book: The Toyota Way.
Starting with: Principle 12 – Go and see for yourself to thoroughly understand the situation (Genchi genbutsu)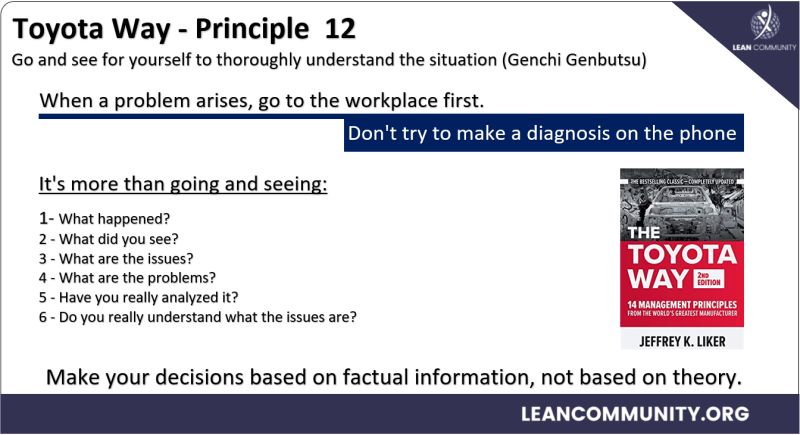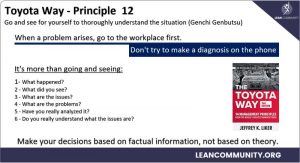 You cannot be sure you really understand any business problem unless you go and see it for yourself first-hand, it is unacceptable to take something for granted or rely on the reports of others. Toyota managers are expected to "go-and-see" operations. Without experiencing the situation firsthand, managers will not understand how it can be improved.
Toyota Way – Prinicple #12. Solving problems is one of the main goals of a Lean culture, we have a lot to learn from lean in this aspect, and Genchi genbutsu is one of them. Genchi genbutsu is interpreted within Toyota to mean going to the place to see the actual situation for better understanding. It is widely spread in Toyota culture that before moving any step forward, you need to have clear answers for the questions below:
1. What happened?
2. What did you see?
3. What are the issues?
4. What are the problems?
5. Have you really analyzed it?
6. Do you really understand what the issues are?
In the other hand you cannot forget about management principles laid by Yamashina when he joined the Toyota Technical Center as president, principle 3 and 4:
3-Think and speak based on verified, proven information and data:
· Go and confirm the facts for yourself.
· You are responsible for the information you are reporting to others.
4-Take full advantage of the wisdom and experience of others to send, gather or discuss information.
At the root of all of that, try to make decisions based on factual information, not based on theory.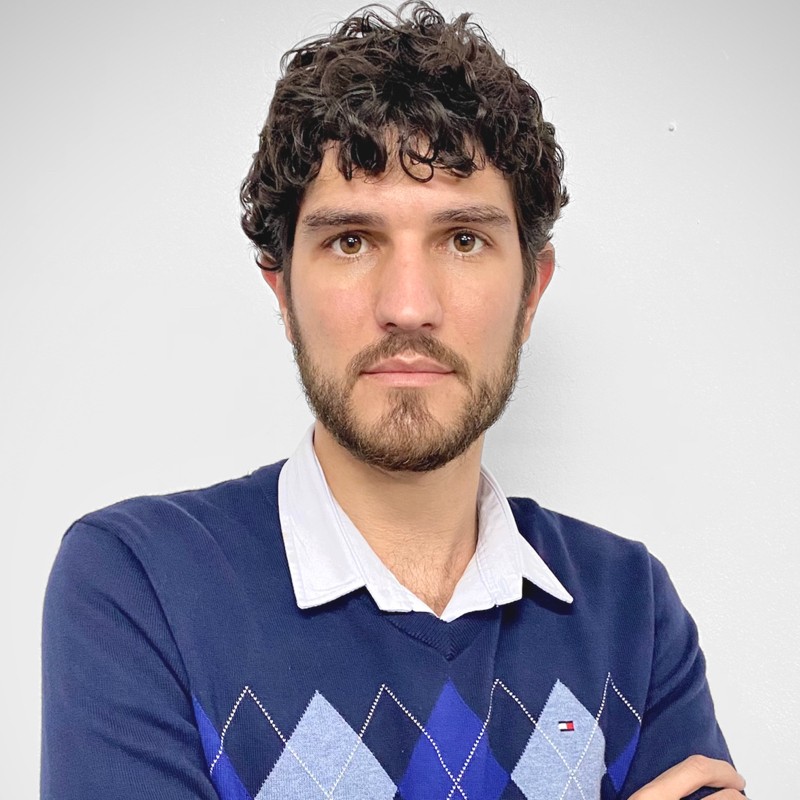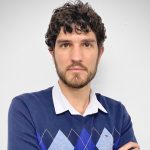 Mechanical Engineer with the emphasis on manufacturing industry, highly organized, with good communication and project management skills. Always focused on reducing costs, and delivering results by using the resources I've learned in my studies, along with the experience gained from the companies I worked. Key strengths: Project Management, TWI - Training Within Industry, Lean Manufacturing, Process Standardization, Leadership of multi-functional teams, Strategic Planning, Continuous Improvement, Extrusion Tooling Design, Extrusion Process, CAE Analysis.