The Importance of Failure. The most hidden and 'hard to copy' aspect of Toyota Production System (TPS) is how Toyota is building the culture inside its organization.
Looking for mistakes instead of guilty ones
In spite of being in a hierarchical society, in fact in Toyota all employees are strongly encouraged to have an open communication with their managers and supervisors; open communication means it's absolutely normal to bring criticisms and problems without fearing any consequence. A big benefit of this habit is also that employees are not hiding any problems, but actually the opposite: they are all motivated to find and highlight as many problems as possible in order to solve them and improve. During the years, this behaviour became also a way to let workers experiment by themselves, try out solutions to problems, and this became a fundamental pillar of what we call "kaizen": workers discovering and finding solutions in autonomy without any pushing and without waiting for supervisor to tell them to do it.
In his book, Taiichi Ōno said that a business organization is like a human body, with nervous system and muscles; according his theory, some functions of the body are performed unconsciously without any directive from the brain. in a production system, this means that making judgement and taking actions should be delegated to the lowest level as possible. This kind of organization will work perfectly with the the logic of empowering our employees with the freedom to experiment, try and react autonomously without direct orders from the supervisors' team.
KATA as a way of operating
The Importance of Failure. KATA is working a fundamental role in this scheme: employees are not "alone" in this process and during the crisis: the Kata of Coaching is a routine scheme that help workers to learn and achieve new knowledge and skills; only following this process of trying – failing – learning, the culture of the organization will build up and increase exponentially. But to have this system working, we need to build in our organization a culture that is tolerant to failure: when failing is not an option, nobody will accept to experiment, to find solution or to improve, waiting for somebody else to take the responsibility to do it.
Taiichi Onho: Toyota Production System
Mike Rother: Toyota kata. Managing people for continuous improvement and superior results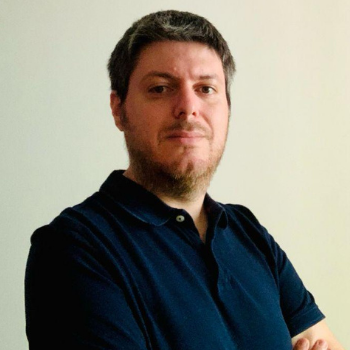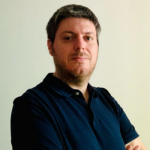 Andrea Manti is CBDO at Lean Community. He has over 15 years of experience in Lean Management. He is an expert in Lean and Quality Management and has held positions working as a Process Engineer, Customer Quality representative, Quality System Manager (IATF standard), and Continuous Improvement Senior Manager. During his career, Andrea has led the implementation of several Lean/6Sigma projects, TPM workshops, and TWI activities. He is also an expert in the World Class Manufacturing (WCM) program