SEC vs. Coinbase: Crypto battles. Brian Armstrong, CEO of Coinbase, shared that the SEC asked Coinbase to close trading of all cryptocurrencies except Bitcoin. Why?
SEC Identifies Unregistered Securities Among Cryptocurrencies on Coinbase
According to the Financial Times news from 30.07.2022, the Securities and Exchange Commission (SEC) asked Coinbase to halt all cryptocurrency trading except for Bitcoin. Why? It's all about the ongoing process of SEC claims that many popular cryptocurrencies are, in fact, unregistered securities. In the case of Coinbase, the SEC identified 13 cryptocurrencies traded on Coinbase that would be classified as securities under the SEC's definition. However, Bitcoin isn't considered a security by the SEC, and Ether is not on the list either.
Coinbase Faces Tough Decision Amid SEC Request
Does it all matter? Coinbase is the biggest US cryptocurrency exchange, and it's regulated. They are obligated by the law to follow regulations; however, accepting this SEC request would be extremely bad for the cryptocurrency industry. Quoting Brian Armstrong: "We really didn't have a choice at that point. Delisting every asset other than Bitcoin, which, by the way, is not what the law says, would have essentially meant the end of the crypto industry in the US," he said. "It kind of made it an easy choice… let's go to court and find out what the court says."
Understanding SEC's Stance on Security Classification
You could ask, why is Bitcoin not considered a security, while others may be? Shortly put, SEC claims relate to cryptocurrencies that had ICOs (Initial Coin Offerings) or another form of offering where investors could buy tokens before the blockchain was even created and operated. These tokens were pre-mined. Because ICOs, especially at the beginning (Ethereum pioneered that), were completely unregulated, now, even after years (Ethereum ICO was in 2014), the regulatory body comes back with claims that they could be illegal. However, according to the Financial Times, Ethereum specifically is not on the list of 13 cryptocurrencies being traded on Coinbase that the SEC has a problem with. That's good news indeed.
Coinbase is not going to agree with the SEC claims. It is worth mentioning that just a few weeks ago, Ripple, by court decision, was not classified as an "unregistered security". This announcement was rather considered an important step in the SEC-crypto industry battle. However, the new Coinbase case shows that nothing really ended yet. It's really important now to see what happens next, but it's worth noting that most big crypto offerings now, no matter how they are called (ICO, IDO), are regulated – following at least AML/KYC rules.
All the links for more context are below. Watch my profile if you are interested in blockchain.
References:
1. Financial Times article about SEC vs Coinbase: https://www.ft.com/content/1f873dd5-df8f-4cfc-bb21-ef83ed11fb4d
2. How XRP is not security and what is it all about? 1 minute explanation: https://www.linkedin.com/posts/przemyslaw-thomann_xrp-sec-blockchain-activity-7085601094818492417-bi0a?utm_source=share&utm_medium=member_desktop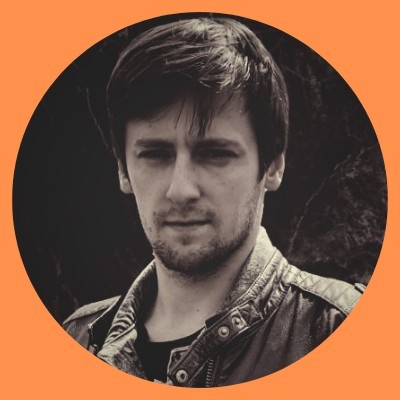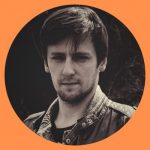 I design and build enterprise IT solutions based on blockchain technology.
I am blockchain architect in Trans.eu building ECMR (digital CMR Consignment Note) based on blockchain. I teachabout Bitcoin, blockchain and decentralization via Linkedin and blog: https://mobycrypt.com.