No Lean Manager Needed. One of the pillar of every Lean program is that the key factor of its implementation is People. But when we look how our organizations are pushing the program inside their structures, what we will see is a top-down system.
Why is this happening?
The main reason in my opinion is that Lean application outside Toyota is always a strategic management
decision
; this means that every kind of implementation will be pushed from the top to the bottom, usually with high-speed rate. Even companies that uses consulting companies to support this journey, are forced to put in evidence the "management commitment" as a necessary step of the success of the program. Is it clear that we as "not-Toyota" companies started Lean adventure decades later, but something deeper is lying under the surface: our culture is not ready to use Lean strategy as a way of business.nIn the Western world, we tried to cover this delay using Lean Manufacturing as a tool, that could be applied as it is, in one shot, just because managers want it to be applied.
In reality, the culture change everybody talk about is not happening
unless
you are engaging the key people of the organization, the supervisors. Supervisors are the key elements to connect management commitment to operators job, but they are as well the hardest team to convince.
Changing the mind of supervisors is difficult due to many reasons:
they were not taught to be supervisors and to manage people
they are continuously fighting with daily production problems
nobody told them that they are responsible for improving
They are in fact responsible for producing, not for thinking.
These 3 common mistakes are making almost impossible to have a bottom-up force that are creating enough energy to change the culture; this is the moment where companies think they need a Lean Manager to speed things up.
No Lean Manager Needed. But as in the army, officers are going to officer school before becoming officers, in the same way we should start to think that we need to really engage our best operators before they are getting promoted, and later on we could start to trigger a lean transformation. This is clearly a slow solution, that takes years just to start the Lean journey, but this is as well the only way to trigger a bottom-up transformation.
A shortcut of course is always available: just hire a Lean Manager!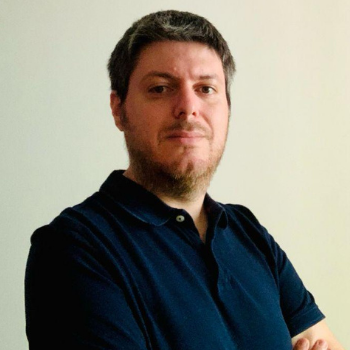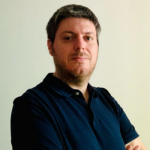 Andrea Manti is CBDO at Lean Community. He has over 15 years of experience in Lean Management. He is an expert in Lean and Quality Management and has held positions working as a Process Engineer, Customer Quality representative, Quality System Manager (IATF standard), and Continuous Improvement Senior Manager. During his career, Andrea has led the implementation of several Lean/6Sigma projects, TPM workshops, and TWI activities. He is also an expert in the World Class Manufacturing (WCM) program