Key Performance Indicators. There are two groups of key performance indicators – Leading and Lagging metrics.
1 – LEADING INDICATORS
Leading indicators are sometimes described as input metrics.
They define what actions are necessary to achieve your goals with measurable outcomes.
They are called "leading", because they "lead" to successfully meeting overall business objectives.
Leading indicators are about trying to predict and influence future performance.
2 – LAGGING INDICATORS
Lagging indicator is sometimes compared to an output metric.
Lagging indicators tell you about what has already happened.
They're typically easy to identify, measure and compare against elsewhere in your industry, which makes lagging indicators very useful. Lagging indicator measures how we performed and analyze past performance. Leading indicators demonstrate input performance while Lagging indicators demonstrate output performance While a leading indicator is dynamic but difficult to measure, a lagging indicator is easy to measure but hard to change. To measure performance successfully, it's very important to use an appropriate mix of both lagging and leading indicators.If you use Lagging indicators without Leading indicators, you will not be able to understand the cause of any improvement in performance. In case you use Leading indicators without Lagging indicators, a lot of good work could be done, but without be able to see the result. The conclusion is that one type of indicator without the other is only half of the story.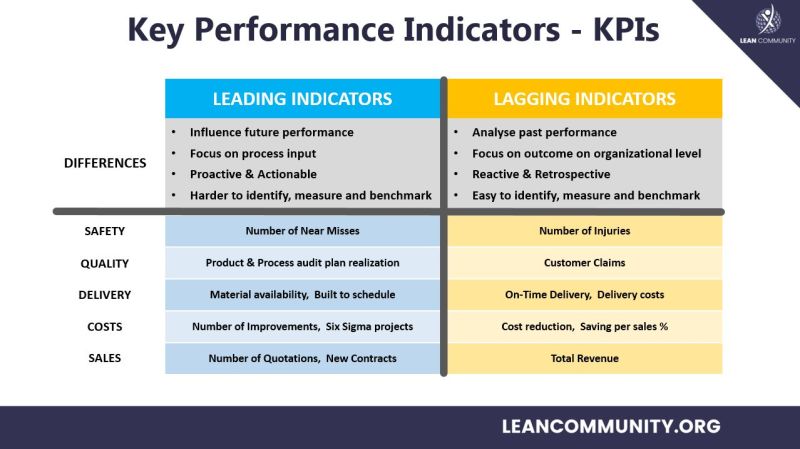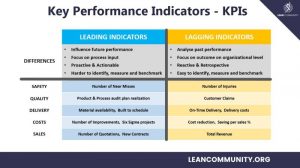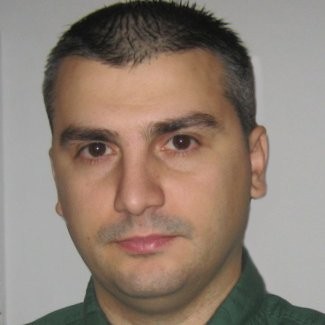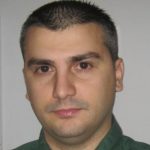 Nenad Marcetic is CIO at Lean Community. He has over 15 years of experience in Lean Management. He is a graduate of Quality Management. He has conducted more than 250 management system audits in various companies and industries (manufacturing, food and beverage, agriculture, IT services, finance, retail, mining). Since 2015 in a global automotive company, where he is responsible for process standardization and the implementation of the IATF standard.