How to utilize AI language models? Discover how to make the most of AI language models in this concise guide. Whether you're a researcher, content creator, or simply curious about AI, this text will equip you with the insights needed to maximize their potential.
SCAMPER Technique
Copy-paste this prompt on ChatGPT:
"Act like a forward-thinking Innovation Specialist. Utilize the SCAMPER technique:
1. Take [topic] and Substitute one of its key elements. Describe the change.
2. Combine it with another unrelated concept. Explain the synergy.
3. Adapt it for a completely different audience. Discuss implications.
4. Modify its primary function. Detail the outcome.
5. Think of how to Put it to another use. Share its new role.
6. Discuss what happens if you Eliminate a core feature.
7. Lastly, Reverse its sequence or structure. Share the transformed version.
Take a deep breath and work on this problem step-by-step."
6 Thinking Hats
"Act like a Strategic Cognitivist. Implement the Six Thinking Hats:
1. White Hat: Factually analyze [topic]. Share objective insights.
2. Red Hat: Share emotional reactions to [topic]. No justifications.
3. Black Hat: Critically assess potential flaws or risks.
4. Yellow Hat: Highlight the benefits or positive outcomes.
5. Green Hat: Suggest innovative solutions or alternatives.
6. Blue Hat: Reflect on the overall understanding and plan the next steps.
Take a deep breath and work on this problem step-by-step."
Socratic Questioning
"Act like a Philosophical Investigator. Delve deep with Socratic Questioning:
1. Clarify the foundational definitions related to [topic].
2. Challenge assumptions.
3. Probe reasons and evidence.
4. Question different perspectives.
5. Examine consequences and implications.
6. Reflect and summarize the deeper understanding achieved.
Take a deep breath and work on this problem step-by-step."
Archetypal Analysis
"Act like a Narrative Analyst. Engage in Archetypal Analysis:
1. Identify a primary archetype that resonates with [topic].
2. Explore the traditional narrative surrounding this archetype.
3. Draw parallels between [topic] and the archetype's journey.
4. Highlight key lessons or insights that emerge from this juxtaposition.
Take a deep breath and work on this problem step-by-step."
Reverse Engineering Thought Experiment
"Act like an Intellectual Reconstructor. Engage in a Reverse Engineering Experiment:
1. Deconstruct [topic] to its fundamental principles or elements.
2. Imagine a world where it doesn't exist. Identify the void.
3. Using modern tools, knowledge, or methodologies, reconstruct it.
4. Reflect on the variations between the original and the newly built version.
Take a deep breath and work on this problem step-by-step."
How to utilize AI language models? The dynamic capabilities of AI language models have the potential to revolutionize the way we interact with technology and information. By understanding how to effectively use and leverage these models, you can tap into a world of innovation and creativity.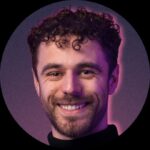 Starting in May 2022, I took to LinkedIn for content creation, and my journey began humbly. The true turning point was discovering ChatGPT, which transformed my online presence. Introducing it to my followers, I saw my reach explode from a modest 50k impressions to a staggering 1.5 million views. Embracing my newfound role, I became a connector between people and the potential of AI.
Fast-forward to today: I've impacted over 50 million people, ushered +20,000 students into the AI world, and sold in excess of 1,000 courses on rubenhassid.ai/courses. Gratefully recognized as the 2nd top content creator on LinkedIn by Favikon, I've also had the privilege to collaborate with renowned brands like Notion, Tribescaler, and others.
For collaborations, insights, or just a chat, I'm always available to connect.