Blockchain and Automotive Industry? Ever since I began my career in the automotive industry, I have been captivated by the continuous evolution of technology and how it shapes our work. However, one technology that has particularly struck a chord with me is blockchain. Initially, I was as guilty as many others of associating blockchain solely with cryptocurrencies. But, as I delved deeper into the subject, I discovered its vast potential for the automotive sector. In this article, I'd like to share my personal experiences and insights on how blockchain technology is reshaping the private automotive business.
Transparency and Traceability in the Supply Chain
During my early days of exploring blockchain, I recall a specific incident that highlighted the need for transparency and traceability in our industry. I was working with a team responsible for sourcing automotive parts when we stumbled upon a batch of counterfeit components. This experience opened my eyes to the potential of blockchain in addressing such issues in the supply chain. The decentralized and tamper-proof nature of the technology enables the creation of a transparent ledger, making it easier to track the origin and authenticity of parts, ultimately reducing the risk of counterfeit components entering the supply chain.
Enhancing Vehicle History and Authentication
As I continued to delve into the world of blockchain, I stumbled upon another exciting use case that resonated with my personal experience of purchasing a used car. A few years ago, I bought a second-hand vehicle, only to discover later that its maintenance history had been tampered with. I realized that implementing blockchain could have prevented this situation by providing a transparent and easily accessible record of a vehicle's entire history, including previous owners, mileage, and service history. This realization led me to become an advocate for blockchain adoption within my organization and beyond.
Vehicle Identity and Security
My enthusiasm for blockchain technology also led me to explore its potential in vehicle identity and security. One day, a colleague of mine became a victim of car theft, which inspired me to think about how blockchain could help in addressing this issue. By creating a unique digital identity for each vehicle stored on an immutable ledger, it becomes exceedingly difficult for thieves to alter or duplicate this information. I believe this application of blockchain can significantly reduce car theft and fraud in the future.
Overcoming Challenges and Looking Ahead
Admittedly, my journey with blockchain has not been without its challenges. Convincing colleagues and decision-makers of the technology's potential in the automotive industry can be an uphill battle. Concerns over integration, standardization, and data privacy need to be addressed before realizing the full potential of blockchain. But my experiences have only strengthened my conviction that the benefits far outweigh the challenges.
Conclusion
In conclusion, my personal journey with blockchain technology in the automotive industry has been both enlightening and rewarding. I have witnessed firsthand the transformative potential of blockchain in various aspects of the automotive sector, from supply chain management to vehicle history and security. As an industry professional, I am eager to continue advocating for blockchain adoption and exploring new ways to leverage this technology for the benefit of the automotive sector. I genuinely believe that blockchain will play an instrumental role in shaping the future of our industry, and I am excited to be a part of this journey.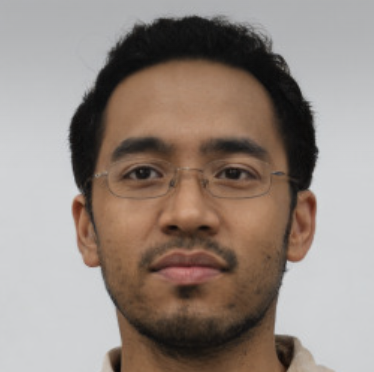 As a blockchain developer, I have a passion for using cutting-edge technology to solve real-world problems. With a background in computer science and a keen interest in distributed ledger technology, I am well-equipped to design and build decentralized applications that can revolutionize industries from finance to supply chain management.
I am skilled in a variety of programming languages, including Solidity, Go, and Python, and is always on the lookout for new ways to improve the efficiency and security of blockchain systems. I am a strong believer in the potential of blockchain to drive positive change and is dedicated to helping others understand the power and potential of this transformative technology.
In my free time, I enjoy staying up to date on the latest developments in the world of blockchain and cryptocurrency, and is an active member of the local developer community. I am also an avid reader and enjoys spending time outdoors, hiking and exploring new trails.