"You've got to be very careful if you don't know where you are going, because you might not get there."
                                                                                                                                                   Yogi Berra
Introduction
Strategy's Flip Side: Organization Design. To survive and thrive in the long run, organizations must be effective. Organizational effectiveness is a measure of how effective an organization is within its environment, i.e., how well it fulfills its purpose by satisfying the needs of its customers and other stakeholders (Chandler, 2017). Being effective means continuously delivering the value for which their customers are willing to pay the asking price. Building an effective organization is one of the toughest challenges in the era of modern management. The good news is that we now have enough knowledge and experience to deliberately make organizations more effective. This is being done through the process called "organization design".
Putting organization design in its rightful spot
Organization design is the outcome of shaping and aligning all the components of an organization towards the achievement of an agreed mission (Stanford, 2007). More specifically, organization design is the deliberate process of configuring structures, processes, reward systems, and people practices to create an effective organization capable of achieving the business strategy. The organization is not an end in itself; it is simply a vehicle for accomplishing the strategic tasks of the business (Kates & Galbraith, 2007). In other words, organization design is the process and outcome of tailoring an organization to fit the intended strategy, while its purpose is to build a more effective organization. Having this in mind, we can discuss the place of organization design alongside other topics and constructs that deserve attention from the top management perspective. Since organization design heavily influences the operating model and helps an organization realize its intended strategy, it should be seen as an
integral
part of strategy execution, alongside with the delivery of other strategic initiatives (projects and programs) aimed at further developing its operating model. Seen in this manner, the value of organization design is in enabling strategy execution, which is an essential part of the whole strategy process. No strategy is valuable on paper; its value comes from the effects of execution. Therefore, organization designers should be involved in strategy discussions and decisions being made alongside the members of the executive board and other key stakeholders.
Understanding the basic principles of organization design
No matter how large an organization is or which industry it operates in, there is a set of principles that should be followed when working on organization design. According to Stanford (2007), these principles are as follows:
Organization design is driven by the environment, strategy and operating context. No two organization design solutions are the same. The designer needs to take the situational approach – to assess the current situation both externally and internally, understand the intended strategy and design organization accordingly.
Organization design takes a holistic view on organization. It's always about the entire organization. Focusing on some part of an organization will never bring the intended results.
Organization design is focused on the future, not the present. It is important to be aware of the current situation to start the design process, but the result should take into account how the future organization should look like. An organization design that is perfect for today is of little use if it cannot adapt to cope with the conditions of tomorrow (Goold & Campbell, 2002).
Organization design is a resource intensive process resulting in fundamental changes. It takes a lot of time and requires participation from all employees, while resulting in significant organizational changes.
Direction of organization design is dictated by the source of changes. If the goals and missions change, organization design is initiated from the top down; if the technical system on the operations level or processes change, organization design proceeds from the bottom up.
Adherence to these principles will help organization designers to be on the right track and avoid various mistakes and obstacles that would otherwise most probably occur. For example, not taking a holistic view on organization design usually leads to solutions that optimize only one part of the organization at the expense of the whole. As a result, the so-called "empire building" may ensue. In practice, this is manifested as putting more and more resources and employees under one executive or manager. The formal explanation for this move is usually the need for decentralization, more agility, or something similar, while the true reason might be the desire of this person to grow his or her power within the organization. Hence, this part of the organization gets more resources and people, and probably becomes more
effective
, while the whole organization suffers from duplication of efforts, higher costs, unclear division of labor, etc. Another example of not taking the aforementioned principles into account would be the situation in which not all key stakeholders are aligned around the new organization design solution, thus putting passive resistance to its implementation. This makes the design implementation a lot harder, resulting in the budget overrun, declining levels of motivation for changes, and jeopardizing the whole organization design project, which can be quite expensive.
Importance of having a model for organization design
When designing an organization, it's very important to have a roadmap of actions to be taken. Hence, having an empirically proven conceptual model as a basis for organization design will save a designer a lot of trouble during this process. There are a plethora of models that have proven their value for the purpose of organization design, ranging from very simple to very complex ones. However, one of the models that deserve to be mentioned is Galbraith's Star Model (Galbraith, 1995). This is a fairly simple model in which there are five components that need to be considered, as well as mutual dependencies between all of them. In this model, a strategy is seen as a set of capabilities at which an organization must excel in order to achieve the strategic goals. Other components – structure, processes, rewards, and people practices, need to be shaped in a way that will allow organization to build these needed capabilities. In other words, each component of an organization should work to support the strategy. The more that the structure, processes, rewards, and people practices reinforce the desired actions and behaviors, the better will organization cope with challenges to achieve its goals (Kates & Gabraith, 2007).
Constraints to organization design
Even though the concept of organization design is a powerful means of achieving organizational effectiveness, there are numerous obstacles that prevent its wider application. A solid overview of organization design top barriers has been presented by Morrison (2015). The results of his research indicate that the protection of vested interests and the lack of a proper strategy explain 54% the total spectrum of barriers, followed by ingrained organizational routines, high costs of organization design projects, and inability of executives to agree on organization design process or results. Understanding barriers to organization design is of crucial importance because it allows organization design practitioners to identify potential barriers in their own organization more easily and devise action plans to overcome them. It is obvious that the most attention should be turned to understanding and managing interests of individual stakeholders, having a proper strategy in place, and communicating that strategy in an effective manner throughout an organization.
In conclusion: A possibility for the HR practitioners to add value to the executive agenda
The fact is that organization design is a process crucial for strategy execution and whoever takes over this process in an organization will definitely become a crucial part of the executive equation. So, the question is – who should own this process? And one of the most obvious answers is – the function that is already focused on people. For HR, this expansion of responsibilities can be seen as a natural progress toward complementary knowledge and skills. Understanding the intricacies of organization design and becoming proficient in designing organizations would elevate HR practitioners in terms of adding a true value to the executive agenda – from working at the people level to assuming responsibilities for devising a system that will enable people to implement the overall strategy set by the executive team. In this way, HR would expand its focus and become even more business oriented. It would become a true partner in discussions revolving around strategy topics, thus finally earning its place at the executive table.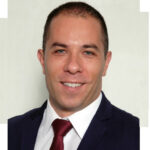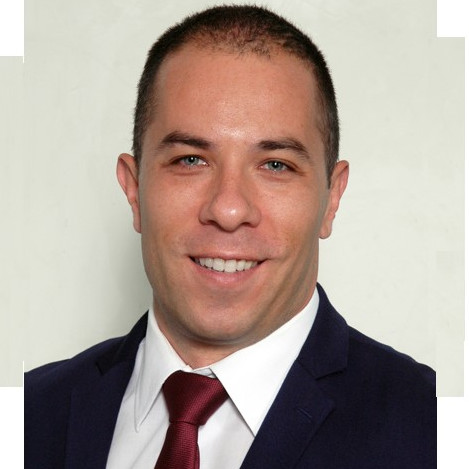 He has more than 15 years of experience in organization design, organizational changes, business process design & improvement, strategy development, and performance management. His work spans different industries, such as banking, oil & gas, gaming, and telco. Besides the profit sector, Ivan has been working with the government and non-profit sectors as well.
Ivan has a proven track record in leading and supporting various large and small-scale projects that resulted in significant strategic changes, operational improvements, and cost reductions. Most of his work has focused on designing, facilitating and driving organizational changes using sound and empirically tested change methodology that ensures high employee engagement. He worked with some of the most renowned organizations in Serbia, such as: NIS Gazprom Neft, Vojvodjanska banka, Banca Intesa, Orsus, Soccer Bet, Victory, SOS Childrens' Villages, NALED, Hyperoptic, etc.
He is an experienced manager and director who led both large and small teams, while holding overall strategic and operational accountability for organizations' effectiveness and efficiency. Ivan sometimes serves as an advisor to business owners and executive managers. He has experience with mentoring and holding both academic and professional courses and workshops on the topics of strategic management, organization design, organizational changes, and process and performance management.
Ivan holds a BSc and MSc in Management, as well as a PhD in Strategy & Organization from the University of Belgrade, Faculty of Organizational Sciences. The subject of his doctoral dissertation was "Strategic and Structural Aspects of Organizational Adaptation within the Terms of Discontinuity". He has published numerous articles on the topic of strategy development and organizational structure, as well as a monograph entitled "Strategies of Organizations within Discontinuous Environment".
Ivan is a Certified Lean Six Sigma Black Belt, Certified Business Architect, Certified Performance Management Professional, and Change Management Practitioner.