Gemba Questions. There are typical questions that are always recommended on Gemba Walk Checklist:
1️⃣ What are you doing currently?
2️⃣ Is there any documented instruction for this job?
3️⃣ Do you have any problems while doing that job?
4️⃣ Why is this problem happening?
5️⃣ How can we solve the problem?
6️⃣ What do you think is the cause of the problem?
7️⃣ Who do you speak with when a problem occurs?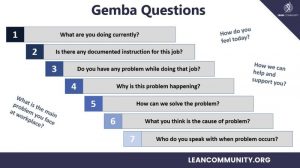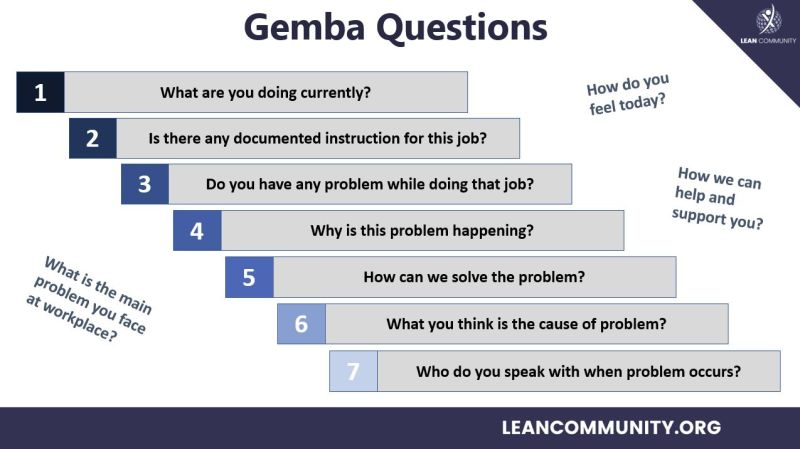 But please don't forget to ask the employee the following questions on Gemba:
✅ How do you feel today?
✅ What is the main problem you face at job/workplace?
✅ How we can help and support you?
✅ etc.
Sometimes they are more important, instead to follow some checklist and leading Gemba by routine.
Don't forget that one of the main principles of Gemba is to SHOW RESPECT to employees and understand them and their problems.
Otherwise, this is not Gemba, communication must be in both directions.
Gemba walk is a valuable practice in Lean management, where leaders and managers go to the actual workplace to observe and engage with the employees and processes. It involves going to the "gemba," which means the place where the work is happening. During a gemba walk, leaders can gain firsthand insights into operations, identify opportunities for improvement, and address any issues or bottlenecks. By being present on the gemba, leaders can foster a culture of continuous improvement, collaboration, and employee empowerment. Gemba walks enable leaders to understand the reality of work, connect with employees, and make informed decisions to drive positive change within the organization.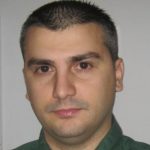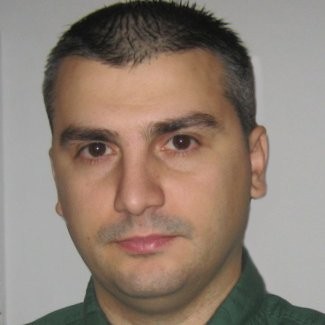 Nenad Marcetic is CIO at Lean Community. He has over 15 years of experience in Lean Management. He is a graduate of Quality Management. He has conducted more than 250 management system audits in various companies and industries (manufacturing, food and beverage, agriculture, IT services, finance, retail, mining). Since 2015 in a global automotive company, where he is responsible for process standardization and the implementation of the IATF standard.