Quality is Gandalf the White. When I started working in the quality department, I associated the word quality with: complaints, non-compliant pieces, quantities of non-compliant pieces in production processes, and costs of shortages, a system that the company must have in order to deliver parts.
I also immediately saw the great
potential
of warranty returns because, previously working as a Lean Coordinator in defining the company's business problems, I was very offended by the lack of formal improvement processes on the warranty, which focused on reducing huge costs. I raised this topic but there was no clout. Therefore, as soon as I took up the position of Quality Director, I started to successfully modify the existing warranty processes.
It was nice and happy to see how effective and sustainable we have improved the guarantee area, giving our customers a chance to save much more than we have saved – which is doubly good for us.
After a few years, I perceive my role completely differently. In my opinion, the Quality Director is a person who is to
improve
the existing processes. The Quality Director is to be a leader of change leading the company to improve the effectiveness and efficiency of the company in which he works. He is supposed to be the proverbial Gandalf with a torch of knowledge, leading his team to victory. People who have such extensive knowledge in the field of quality systems, and tools for solving problems, and at the same time understand how to assess the effectiveness and efficiency of processes while noticing aspects of business and customer expectations of the process, can effectively lead our "army" to fight the Kingdom of Mordor.
Let us not be afraid to become White Gandalf!
Quality is Gandalf the White. Let's take responsibility for the business aspects of our company because Quality is not only a small number of complaints. Quality is not only our product, but the entire environment that creates it. This is what the IATF 16949 requirement says – risks, opportunities, efficiency, business.
Quality is the proverbial White Gandalf!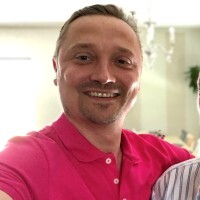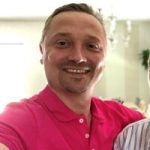 Boguslaw is certified Lean Six Sigma Black Belt. Responsible for implementing Lean Culture in the organizations, starting from 5S program, changes in the Operating System, and growth in Problem Solving Tools. He is a Lean Practitioner with over 20 years of experience in different industries.