Be the idiot. I am an idiot, as I only understand simple things. Have no ability to understand complicated things, at all. Especially, the ones, that are genuinely simple things, made far too complicated by people, while expressing those in public. Most of the time, some brilliant spark, explains a relatively simple thing in a very very impressively complicated way. And many intelligent people present in the same room, while listening to those very complicated lectures very sincerely, keeps acknowledging those speeches in all visible ways, as if every bit of it is well understood by all.
And an idiot like me, asks a couple of
fundamental
questions to understand the subject really well, with all sincerity to the subject. And, the most interesting thing observed then is, all those intelligent people present in the room, who till someone asked the fundamental question, were reflecting as "everything understood", also slowly starts echoing similar fundamental doubts, while being in the crowd. People keep gesturing as if everything is understood everything, for the fear of looking stupid in a crowd because they have not understood the point.People wait for the idiot to bell the cat! It's important to recognize that intelligence and understanding come in various forms. While some may excel in comprehending complex concepts, others may find simplicity to be their strength. Embracing the perspective of being an "idiot" who understands simple things can actually be a valuable approach. It allows for a focus on clarity, straightforward solutions, and effective communication. Sometimes, simplicity can lead to breakthroughs and innovative ideas that might have been overlooked in the pursuit of complexity. Don't underestimate the power of simplicity and embrace your unique way of understanding the world.
The same goes with many documents or other possessions around us, got by spending lots of money, those are never fully understood and used, yet shining our cupboards as a testimony of our "love of possession". To me, it's really a great satisfaction to understand something well and explain it to someone in a simple and understandable language, so that anyone can
understand
it without putting much effort.
So, there is a lot of value in being an idiot.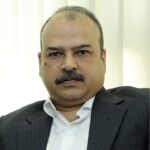 I am a Purpose and Leadership Coach and an Operations Strategist, with a rich professional experience of 35 years.
I help working professionals and SME business owners to find their true purpose and work around their performance to register transformational growth to meet their goals.
I have served Indian Air Force for 23 years and held various leadership positions including heading (commanded) two premier Indian Air Force Units delivering excellence. One of the units was a Training Institute of Indian Air Force, meant for transforming young civilians to competent soldiers, ready to be deployed in the field. I have worked as part of Capital Acquisition and Perspective Planning team, focused into Defense procurement System and weapon philosophy.
I have re-attired into corporate world and held leadership positions for 12 years in Telecom Infrastructure and in Energy/Smart Meter sector. My deep exposure around Military and Corporate Leadership has helped me to practice Leadership Qualities, strengthening Value System, and establishing framework for Uniform way of Working (UWoW) to deliver Excellence and Customer Delight.
I am pursuing my purpose, to "Connect to transform the life cycles" to work on basics to make lives simpler and life cycles extended for people and business houses.
I work with SMEs to improve the lifecycle by aligning the purpose and the execution chain, through Coaching, Mentoring and Consulting interventions, to mitigate the challenges and deliver the value to the customer.
I am passionate about motivating the young and aspirants to practice 360-degree wellbeing, as an individual and a professional, and connect the dots between Purpose-Dream-Strategy-Goal-Schedule, towards leading a meaningful life and making a difference to the society.
I am strongly connected to my commitment to say that "Table a logical challenge, and I shall partner with you to guarantee you the solution". I enjoy connecting lives within the framework of Purpose, Passion, Wisdom, Commitment, consistency and Leadership and make a difference.
I believe that "Life is the only and the best teacher and we all are students. It is a journey to be experienced. At every crossroad, our knowledge, wisdom, karma, values, principle guides us to a direction with a belief, that road ahead shall meet our purpose one day. And every experience en route comes to take us to the next level of our development. So, enjoy the lessons and appreciate wherever you are in your journey. Every season have its flavour and comes to serve a purpose."