Post workout meal – a topic inseparable from physical development, both professional and amateur. As we have seen in our second publication, during a workout (or any activity that involves high physical exertion), our body depletes its glycogen reserves, which are our main source of energy. However, it's important to clarify that this does not subject us to a state of muscle mass loss known as catabolism. Depleting glycogen stores during exercise is a normal physiological response and does not directly lead to muscle breakdown. In fact, muscle breakdown is influenced by various factors, including exercise intensity, duration, and overall nutrition. If you haven't read it yet, please do so. In this article, I will teach you how to achieve the best results in your weight training by applying aspects of the LEAN MANUFACTURING philosophy.
Post workout meal nutrition
Our training doesn't end when we finish the last exercise. Our training ends when we eat, or at least that's how our body perceives it.
If you finish training and don't eat anything, you may experience elevated levels of cortisol and glucagon (catabolic hormones), which can affect recovery and muscle maintenance. After subjecting our body to physical exertion, it's important to provide the necessary nutrients through our POST-TRAINING MEAL."
When we finish our training and sit down to eat, our body recognizes that the phase of physical exhaustion, effort, and alarm has ended. It's not accurate to refer to the reptilian brain in the context of a Paleolithic inhabitant. While our body undergoes processes to replenish energy and repair damage caused by training, it's important to note that the reptilian brain theory is not a scientifically accurate concept.
Wear and tear on our body during training
During our weight training, we experience two types of stress on our muscles. On one hand, weight training causes "micro-tears" in our muscles, which, when repaired, contribute to muscle growth. To achieve muscle development, we need to synthesize proteins. Without an adequate supply of this nutrient, muscle growth cannot occur. Therefore, it is important to ensure we have the necessary materials to achieve our training goals. While protein is crucial, it is equally important to include carbohydrates along with our post-workout food. Here are the reasons:
We have depleted our glycogen stores and need to add carbohydrates as soon as possible to start replenishing our muscle glycogen stores for the next workout. Without enough carbohydrates, our next training session may be less effective, and we may be more prone to muscle loss.
When we deplete our glycogen stores, our body releases cortisol and glucagon, which can contribute to muscle breakdown. These hormones can convert amino acids into glucose to provide the energy required during training. Consuming carbohydrates after training helps replenish glycogen stores, reducing the catabolic environment and supporting muscle recovery.
Consuming carbohydrates triggers the release of INSULIN, an anabolic hormone that plays a role in nutrient absorption into our body's cells. Insulin release after training facilitates protein synthesis within the muscles and supports various processes necessary for muscle growth.
NOTE: Throughout the rest of the day, it's beneficial to consume a balanced diet that includes low glycemic index foods (which release glucose more slowly). However, immediately after training, it's important to consume high glycemic index foods that rapidly replenish glycogen stores and stimulate insulin release. During this post-workout window, it's best to avoid adding fats to the meal and distribute them across the rest of our daily meals.
Last but not least, it's important to understand that building and maintaining muscle mass requires proper nutrition and overall well-being. While the idea of a reptilian brain may have been mentioned in a previous article, it's important to rely on scientifically supported information regarding nutrition and muscle development. Our body's primary concern is our survival, and muscle growth is considered a "luxury" that can only happen when our overall physiological needs are met.
When we rely solely on a protein shake after our workout, we neglect the importance of carbohydrates. Without sufficient carbohydrates, our body may convert most of the protein into glucose to meet its urgent energy needs. Therefore, relying on just a protein shake is not enough to support optimal recovery and muscle growth.
To make the most of our body's highly receptive state for nutrient absorption after intense training, it's recommended to have two post-workout meals instead of one. The first meal should be a liquid shake consisting of protein powder and rapidly absorbed carbohydrates, such as amylopectin, within 35-45 minutes after the workout. This provides the necessary nutrients to kickstart the recovery process. Then, when we arrive home, we can have a second post-workout meal consisting of solid food.
For the second meal, we should focus on quality and nutritious foods. It's beneficial to combine a source of protein with low glycemic index carbohydrates such as brown rice, sweet potato, or whole wheat pasta. Additionally, including vegetables and a source of healthy fats is important for a well-rounded meal. These components are not included in the first post-workout shake to ensure faster digestion and absorption of nutrients.
Another strategy is to incorporate a balanced cheat meal during the weekend instead of indulging in unhealthy junk food. After training on a Saturday, we can enjoy a shake at the gym and then visit a good restaurant or pizzeria. From the menu, we can choose nutritious options that we truly enjoy while avoiding items that provide no nutritional value, such as French fries or bread with snack sauces. This approach allows us to reward ourselves with a satisfying and progress-oriented meal.
The strategic use of a cheat meal can have a positive impact on our overall well-being. It not only improves our physical health but also helps regulate blood sugar levels and reduce cravings for junk food in the following week. This combination of physical satisfaction, progress, and self-discipline empowers us to overcome barriers and realize that we don't need to rely on junk food to find happiness.
I hope you found this revised article enjoyable and informative. Your support and feedback are greatly appreciated, as they motivate me to continue developing future articles. Please feel free to share your thoughts and questions in the comments section. Stay tuned for the next one!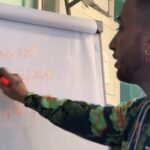 Influencer and promotor of healthy life. A fan of blockchain technology. He is leading a YouTube channel for people interested in the financial market as well as a healthy lifestyle. For him, cryptocurrencies, numbers, finances, strategies, teachings ... the world of the blockchain is very big, very much, much more than you ever thought.